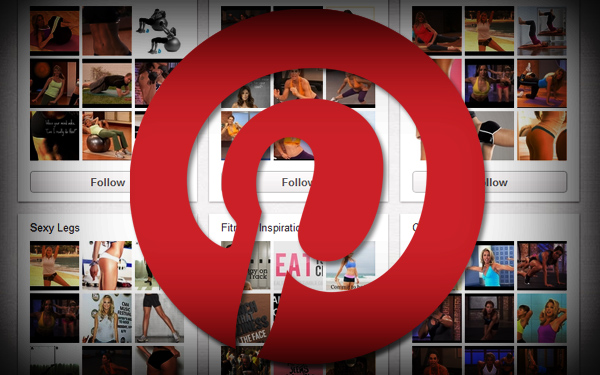 Why I love Pinterest, by Jeneba Jalloh Ghatt
Unlike other newer social media formats, like Instagram for example which just lets users share images, Pinterest, a digital pinboard has so much more useful utility. Recently, it was the third most popular social media platform behind Facebook and Twitter.  According to a Compete's Online Shopper Intelligence Survey, Pinterest grew from 700,000 to almost 20 million unique visitors in the last year.  Even though Instagram has surpassed it especially after it started permitting Android phone users access to the app & was purchased by Facebook, there is still more utility personal and  business users can get out of Pinterest than Instagram currently.
According to trend data, 41% of Pinterest users are currently sharing brand-related content on the site, compared to 35% of Instagram users.
Also given that women make most purchasing decisions in a household, Pinterest has all the other sites beat because it is known as THE preferred social media platform for women. Out the box it has, and still has, significantly more female users (over 90%) than male.
Indeed it was a stark difference from Google plus, an attempted counter to Facebook launched by Google which is still an awesome site but has failed to deliver on its effort to dethrone King Zuckerberg. Google plus has and continues to be male dominated, in terms of user demographics.
But what makes Pinterest a superior platform and why I love it is because it has function beyond just pinning images.
Sure, many people point out the fact that women  (and humans generally) love looking at pretty, vibrant images and people. So that explains why users enjoy pinning scrumptious recipes, fit people and exotic locations they want to visit.
Pinterest is the ultimate Vision Board of aspirations. For example, women can pin images of physically fit women they aspire to look like and tack them all up on a  "Health and Exercise" board.  A click through will take them to a fitness site that will help them look like the woman. If she needs to whip up a recipe for the family, she can go to her "Food" pin board  where she has assembled nice recipes she wants to eventually try out and pull down yummy options. Now whether she is able to recreate the selection to perfection and have it look as good as the pin is another issue.
Finally, there are all the marvelous styles and looks she has pinned  and accumulated on her "My Style" board.  Before heading out to an event, she can go to that board and scour it for ideas to put together.
And that is why the site will continue to have exponentially more page views: Users return back each time, either to continue to pin images, gawk at and repin others' images or to pull down some useful thing they've pinned for a later use.
Most posts on Facebook and Instagram after they are looked at once are rarely returned to. They just sit in the stream or albums and hog up bandwidth.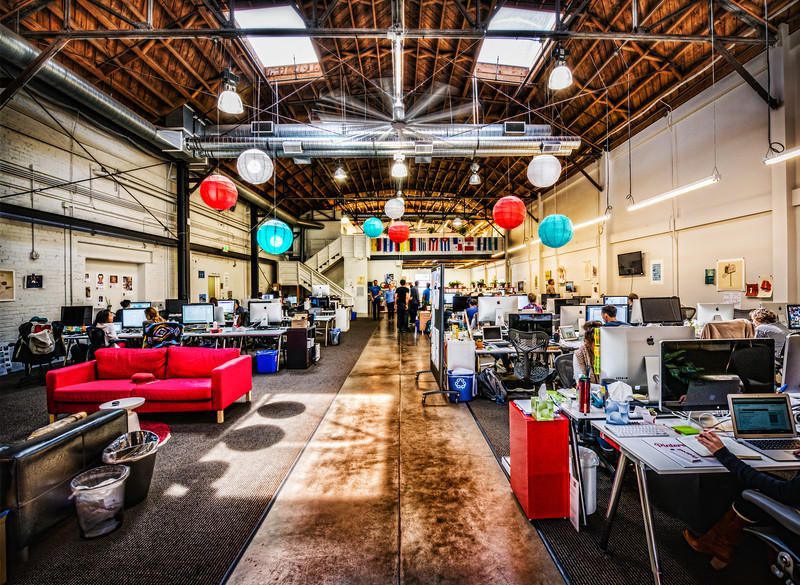 Little  hiccups along the way
It has gotten into some trouble a bit with copyright owners who have said the site enables online users to pirate their images and content and share them without proper attribution. Pinterest has adjusted its terms of service and tried to put in policies to discourage that and has also set up a system that allows copyright owners to report pins that violate their copyright. This year, it claimed that it is protected by the Digital Copyrights Act in a similar way as YouTube is from copyrighter violators that upload videos to that site.
Further, Pinterest has also become the target of spammers and hack sites that post pins in hopes of tricking people to click thru to their parasitic sites. It has evolved and is getting better each week. Recently, it introduced secret boards so you and friends can pin items on a board that isn't visible to the public. That is a great idea for those who are gathering images for a project that may be secret, proprietary or one just doesn't want made available to the public. I foresee that option also being used by those who want to assemble explicit items without letting the world know, but that is a post for another day.
Good for business
Also, for businesses, Pinterest lets you track hashtags and users who are interested in certain topics. It is better for driving traffic than Twitter and other social media platforms. Market research reveals that 25 percent of consumers say they bought a product after viewing it on Pinterest. So for retailers, there is much reasons to learn the medium and how to use it.
I've been tremendously successful in getting some of my most popular images from one of my blogs pinned which have generated thousands of pages in page view  Those page views equal money as I have several ads on that blog which generates modest income from page views and clicks. Imagine if I were a retailer and that pin linked to a commerce page. Those clicks could wind up also becoming a purchase.
You can get more out of a single image with Pinterest.
For all these reasons above, Pinterest will always be in my heart as one of, if not, the most useful social media tool and platforms out there.
Overall, the site is a fun, functional and wonderfully resourceful tool and platform
Follow me on Pinterest! http://www.pinterest.com/Bellyitch/
Jay Jay Ghatt is also editor at Techyaya.com, founder of the JayJayGhatt.com and JayJayGhatt.com where she teaches online creators how to navigate digital entrepreneurship and offers Do-It-For-You Blogging Service. She manages her lifestyle sites BellyitchBlog, Jenebaspeaks and JJBraids.com and is the founder of BlackWomenTech.com 200 Black Women in Tech On Twitter. Her biz podcast 10 Minute Podcast is available on iTunes and Player.fm. Follow her on Twitter at @Jenebaspeaks. Buy her templates over at her legal and business templates on Etsy shop!