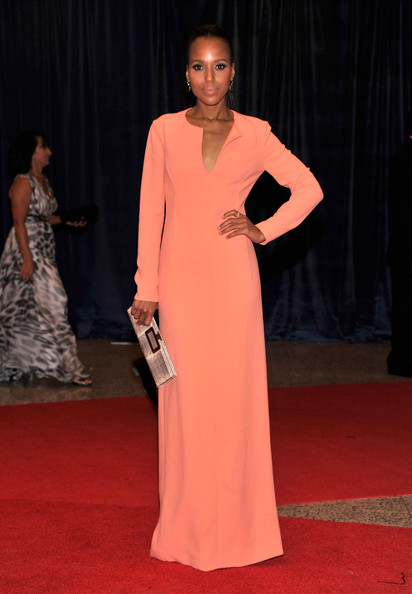 I love Kerry Washington. She is outspoken and very smart and witty. She is quite active politically and is an outspoken Democrat having stumped for President Barack Obama in  his 2012 reelection bid and original quest for office in 2008.
She is known among the Hollywood and Washington DC Beltway press and makes an annual appearance at the White House Correspondents' Association dinner. This year, 2012, was no different as she stunned in an exquisite coral Calvin Klein dress accessorized with a snakeskin Roger Vivier clutch, earrings by Dean Harris and statement rings by Finn.
Washington also spoke at the DNC convention on September 6.  She is even political in the role she appears on TV weekly:  the very sharp, attractive, brilliant "fix-it" White House outsource crisis manager, Olivia Pope, in the ABC drama Scandal.
Each week,  the show created by Grey's Anatomy head writer Shonda Rhimes and co-executive produced by Judy Smith ( the former George W. Bush executive press aid and crisis manager whom Pope is based off of), draws in dedicated television audiences — many black women are drawn in partially also by the lure of a strong African American female lead carrying a prime time broadcast network show.
They tune in each week to  catch what mystery unfolds in the various twisting & winding script plots involving an outsource Jill of all trades who is also irresistible to the fictional sitting president. Oh yeah, the two are having an affair.  In its season 2 finale this December, Scandal garnered over 7 million viewers, a season ratings high of 2.5.
Washington has come a long way from her first major TV role at age 17 in an after school special in 1994.  Since then, and over the years thru the success of other roles like in Ray, Last King of Scotland, series, blockbuster movie appearances including her latest in  Django Unchained, and the widely popular Scandal, Washington has appeared on more and more magazine covers. She is a permanent fixture on mainstream sites and is a bonafide super A-lister.
She has had an amazing 2012!
But alas, what happens with fame comes the pressure to maintain an unrealistic Hollywood sample size. So with Washington, we see a very popular and fashionable iconic figure who has wowed on red carpets for the past decade slowly disappearing into a quintessential Hollywood waif.
Or is it just me?
Behold Exhibit A thru F: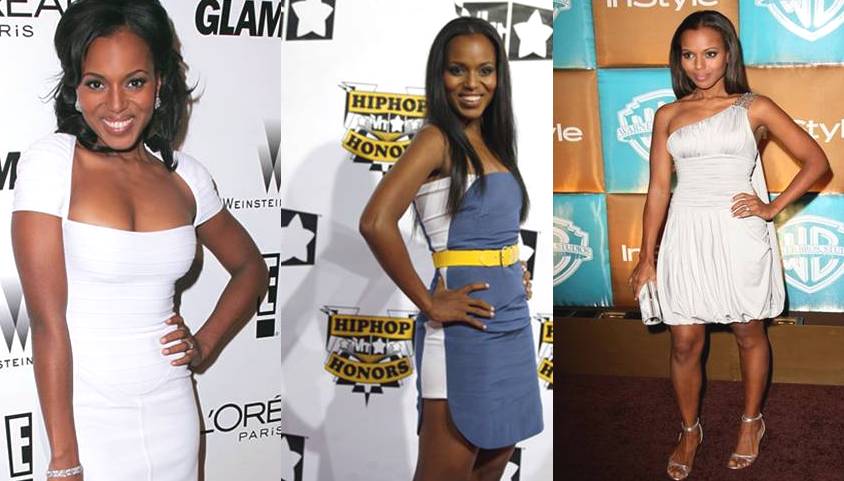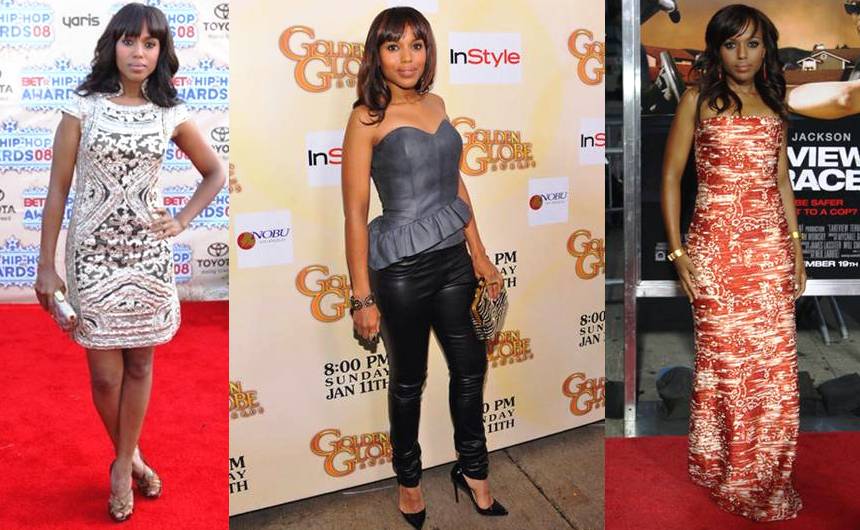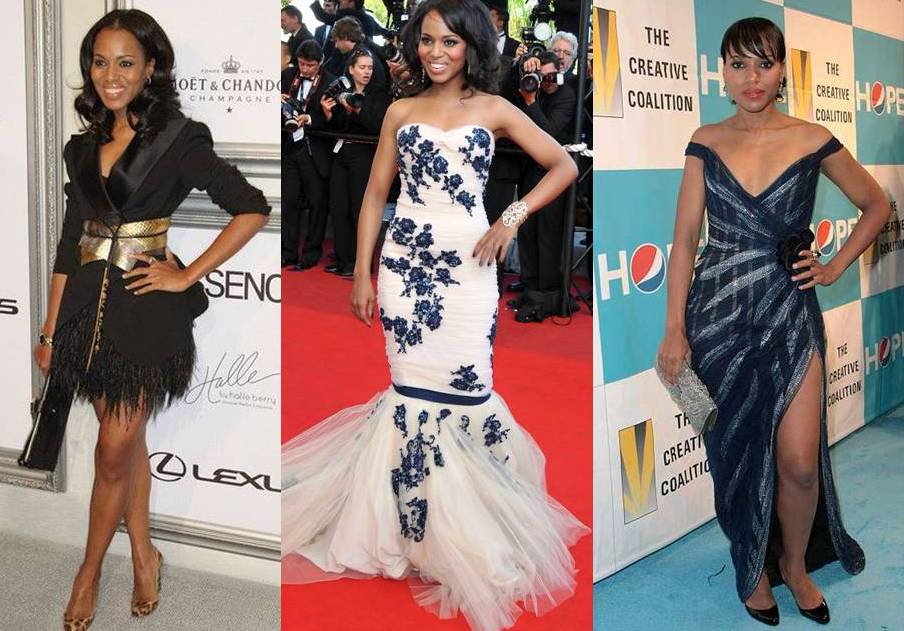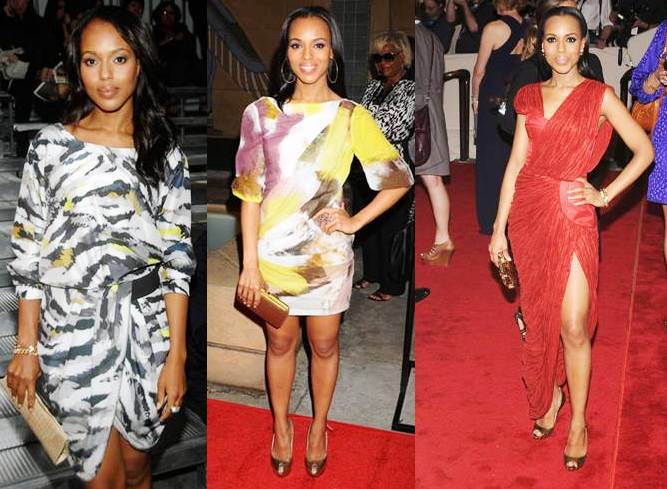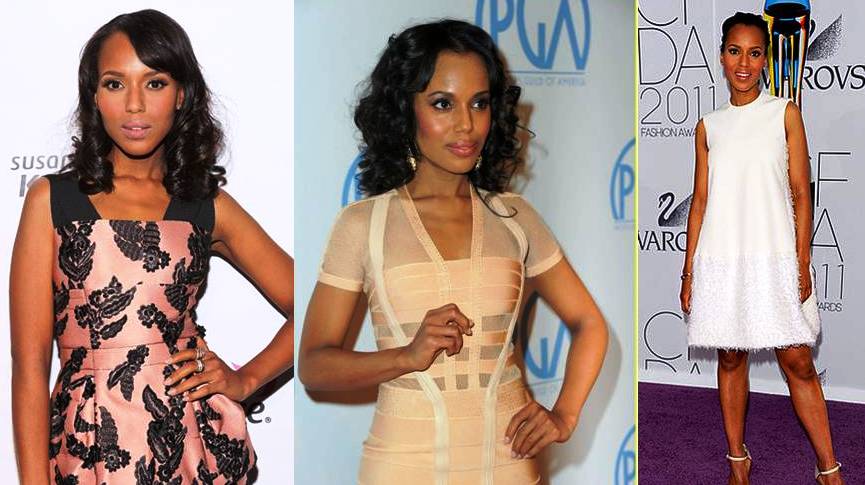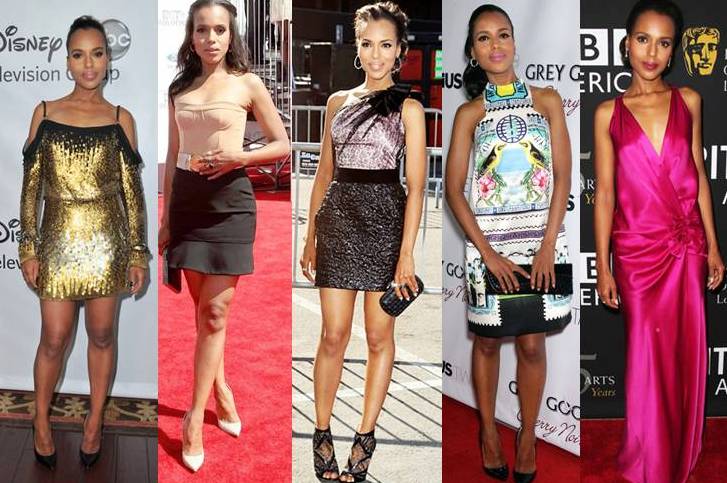 From left to right: At the TCA upfronts in January 2012 promoting scandal, At the BET Awards in July 2012, at a movie premiere in October 2012, At the BAFTA awards in November 2012. — Incredibly shrinking.
[edited to add: It could be from exhaustion and stress of a hectic year of promo, shooting and demands but still she should demand rest and her people, if they care about her, should give it to her]
Jay Jay Ghatt is also editor at Techyaya.com, founder of the JayJayGhatt.com and JayJayGhatt.com where she teaches online creators how to navigate digital entrepreneurship and offers Do-It-For-You Blogging Service. She manages her lifestyle sites BellyitchBlog, Jenebaspeaks and JJBraids.com and is the founder of BlackWomenTech.com 200 Black Women in Tech On Twitter. Her biz podcast 10 Minute Podcast is available on iTunes and Player.fm. Follow her on Twitter at @Jenebaspeaks. Buy her templates over at her legal and business templates on Etsy shop!