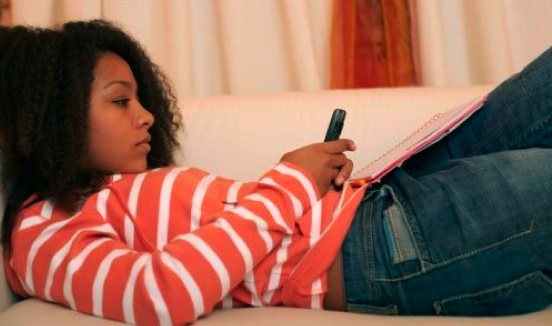 Social Media is blowing up!
Most adults use social media. A recent PEW Internet social networking survey revealed that as of December 2012, 67% of American adults use social networking.
But of the top sites, Facebook is number one with 67% of adults saying they have an account compared to just 16% on Twitter, 15% of online adults say they use Pinterest, 13% on Instagram and 6% on Tumblr.
Maybe it is the economy  and more adults must be looking for a job than tweeting because the survey also revealed that 20% is on LinkedIN, as of August 2012. That makes it second most used online networking site to Facebook.
Women dominate social media as 71% of them use social networking sites compared to just 62% of men.
Not surprising to anyone who spends any amount of time on Facebook and Twitter anyway, the survey also revealed that minorities, Hispanics (72%) and African Americans (68%) are on social media sites more than Whites (65%).
Poorer people, those earning under $30,000 are spending their time on social media (72%) compared to higher income-earners making $75,000 or more (66%). They may be too busy making money.
Consequently, urban dwellers make up most of those Facebooking and tweeting (70%) compared to rural folk (61%). They're probably out milking the cows and don't have time to be sharing social memes.
Also, as should be expected the youth, ages 18-29 are on social media more (83%) so than older Americans 50-64 years of age (52%), although 30-49 year olds are close behind the younguns at (77%).
The other interesting take away is the social impact of social media and how it helps revive or maintain relationships and helps those who are traditionally socially isolated, like work at home moms like myself:
Social networking sites are increasingly used to keep up with close social ties
The average user of a social networking site has more close ties and is half as likely to be socially isolated as the average American
Facebook users are more trusting than others
Facebook users have more close relationships
Internet users get more support from their social ties and Facebook users get the most support
Facebook users are much more politically engaged than most people
Facebook revives "dormant" relationships
You can download the entire report HERE.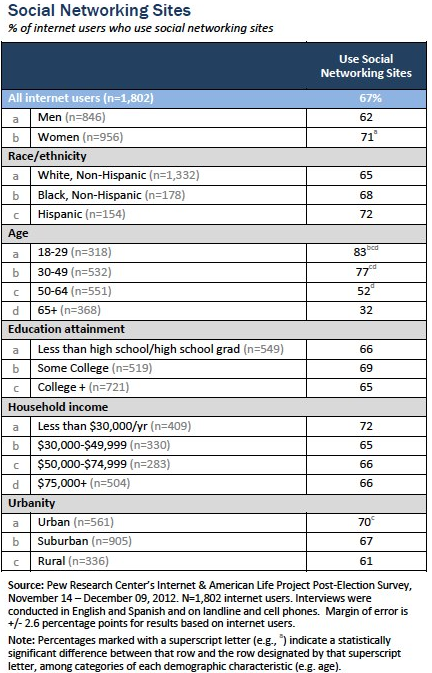 Jay Jay Ghatt is also editor at Techyaya.com, founder of the JayJayGhatt.com and JayJayGhatt.com where she teaches online creators how to navigate digital entrepreneurship and offers Do-It-For-You Blogging Service. She manages her lifestyle sites BellyitchBlog, Jenebaspeaks and JJBraids.com and is the founder of BlackWomenTech.com 200 Black Women in Tech On Twitter. Her biz podcast 10 Minute Podcast is available on iTunes and Player.fm. Follow her on Twitter at @Jenebaspeaks. Buy her templates over at her legal and business templates on Etsy shop!