Many still do not regard blogging as real work.  Parents will berate their daughter spending hours updating her blog into the wee hours of the night, as "wasting time."  When a blogger shares her posts in her social media networks, friends may query why they spend so much time on Facebook and Twitter when they should be working. Colleagues will ask if  there is any money in blogging.
For those who work in this arena and have to field queries from family and friends who are used to the brick and mortar traditional world of work, I created this two part series on blogging: how others have achieved success and what successful bloggers do generally to be able to be full time bloggers and to make money off their blogs.
Part 1 will showcase how 3 bloggers, who all happen to be of color, parlayed their part-time blogging into million-dollar revenue generating ventures. Part 2 will break down what successful bloggers do to generate traffic on their sites and make money off that traffic and are able to score advertising, co-branding partnerships and book deals thru their blogs.
It will disclose the 20 things that successful bloggers do to engage their audiences and maximize the monetization of their blogs.
---
Part 1: 
You can make a million from blogging:3 Case Studies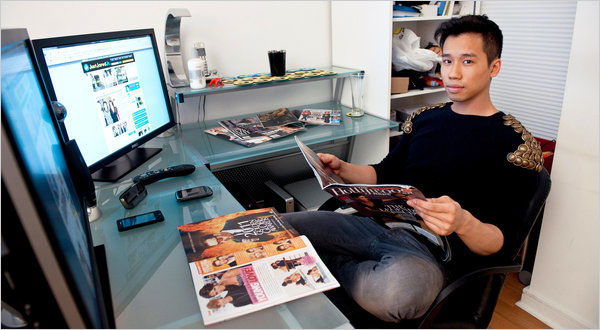 Jared Eng took in 7 figure gross revenues & employed himself, his brother and 4 others at his celebrity gossip site JustJared.com which, back then, got 5.7 million hits monthly. It started as a fun part time thing he did in his spare time after college, working for Time, Inc as a magazine distribution analyst.  It was hosted on Tripod and included personal ramblings and photos.  But then it took off, and in 2005, Eng, a Chinese-American, quit and went full time. He eventually secured major campaigns with the likes of MTV, NBC, Coca-Cola and Disney but worked hard to get there. He posts 65 items per day, seven days a week, from the moment he wakes up — sometimes at 5 a.m. and doesn't even sleep much.  Today, he is pretty much a celebrity on his own with his 300K+ Twitter followers.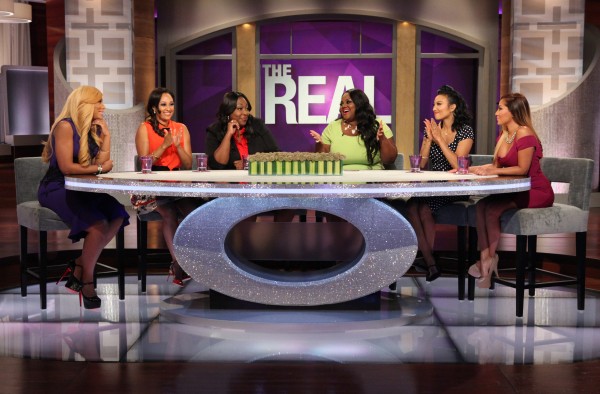 Natasha Eubanks found website Young Black and Fabulous in 2005 after Hurricane Katrina derailed her law school career and forced her back home temporarily away from Loyola where she was enrolled to wait out the damage. She said she started the site when she noticed sites like Just Jared and PerezHilton.com ignored black Hollywood.  In a few short years, she was able to capitalize on the market of online viewers hungry for updates on their fave black celebrities. In 2011, her site got 14 million monthly hits and her revenues were $1.4 million. She quit law school. This summer, Eubanks parlayed her blogging success onto the small screen when she snagged an on-air correspondent gig at a short run Fox show The Real , a show which may soon be renewed for a full season in more nationwide markets.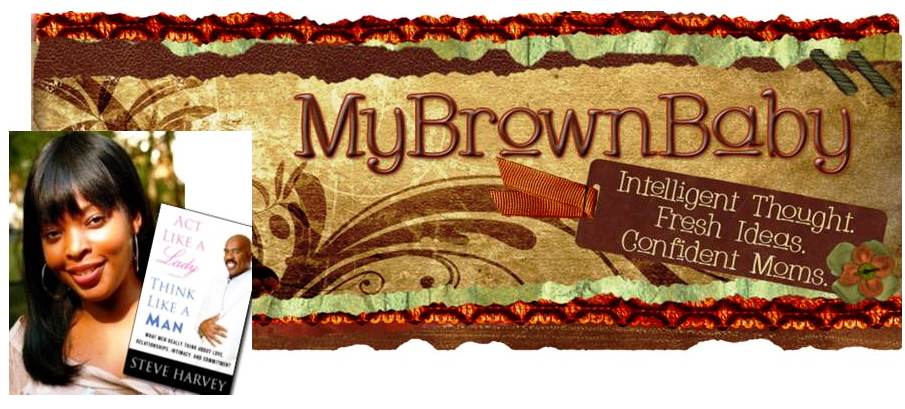 Denene Millner was a 20 year journalism professional before she started her blog My Brown Baby in 2008 to educate and edify black parents and show a different side of the black family than is usually relayed in the media. Over time, she became a go-to expert, appearing on shows like the Today show,  Rachel Ray and The Nate Berkus Show.  The Atlanta-native landed her first major brand campaign with Dove and  later became a ghost writer for actor-comedian Steve Harvey. Their first effort  "Act Like a Lady, Think like a Man" was a New York Times hardcover top 10 for 43 weeks in 2009 and its follow up  "Straight Talk" was in the top ten for more than 12 weeks in 2011. The former was optioned into an all-star ensemble cast movie with Harvey, Michael Ealy,  Taranji Henson, Meagan Good, Gabrielle Union that debuted at #1 in July 2012.  To date, Millner  has authored over a dozen novels and continues to be a columnist at Parenting.com.
So the next time, your mom says you're wasting your time on that stupid blog all night, you can show her this article and stave her off perhaps for a few weeks.
Stay tune for Part 2 which will be published tomorrow, October 2, 2013. soon
Jay Jay Ghatt is also editor at Techyaya.com, founder of the JayJayGhatt.com and JayJayGhatt.com where she teaches online creators how to navigate digital entrepreneurship and offers Do-It-For-You Blogging Service. She manages her lifestyle sites BellyitchBlog, Jenebaspeaks and JJBraids.com and is the founder of BlackWomenTech.com 200 Black Women in Tech On Twitter. Her biz podcast 10 Minute Podcast is available on iTunes and Player.fm. Follow her on Twitter at @Jenebaspeaks. Buy her templates over at her legal and business templates on Etsy shop!