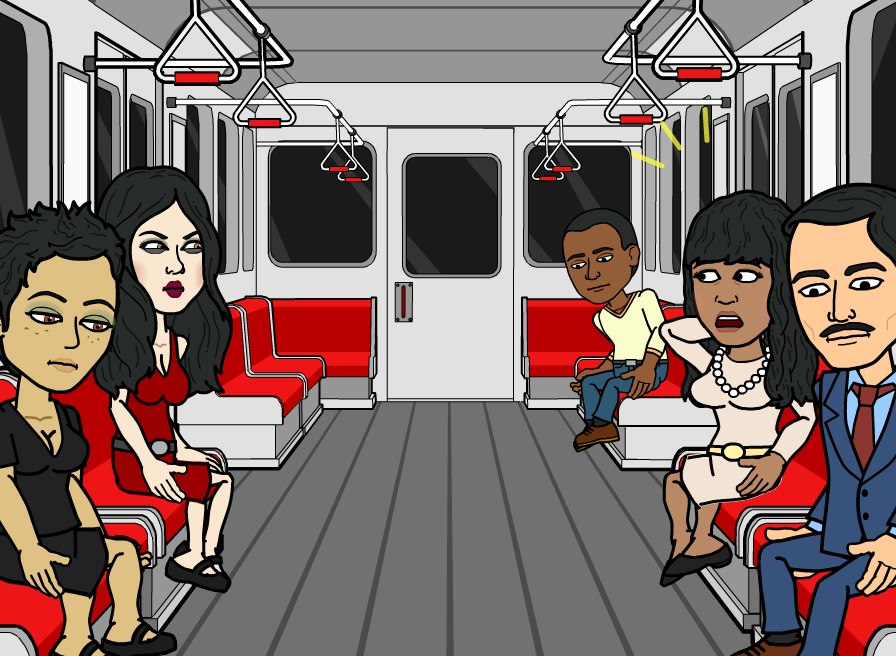 Over the last few weeks, many people have seen their Facebook timelines flooded with Bitstrip cartoons.
The desktop and mobile app which only launched last year 2012 lets users create a cartoon version of themselves, then create and personalize fun comic scenarios that they can share with their friends on Facebook. The cartoons appear on their friends' timelines. There are over 1000 templates available that can be used to create avatars of yourself and friends, with choices of mouths, eyes, hairstyles and more.
It started to take off earlier this year and now over 10 million people, worldwide use it.
I was quite smitten with it and Bitstripped myself plenty starting April 2013. I was among the few early adopters back then.
Some of my friends who enjoyed seeing my strips asked me how to do it and I tried to explain. Then, it was just a desktop app built on top of the Facebook platform. Bitstripping oneself then wasn't necessarily that intuitive, so those who are not that tech savvy may have had trouble figuring it out.
The best thing Bitstrips could've done for itself was to move to the mobile platform and make the process easier.
And as we have seen with its expansive use recently, it's worked.
Since the app became available on the Android marketplace very recently, it has exploded in downloads and usage.
Even more people than before have been creating and sharing the cartoon and comic stripped versions of themselves this week.
I threw the question out there into the Twitterverse asking how come there's been such an exponential growth in them recently. The creators replied back to me in a tweet:
@JenebaSpeaks Became available on Android not too long ago. No marketing for top spot. All word of mouth, social sharing, etc.

— Bitstrips (@bitstrips) October 24, 2013
 Aaah! That explains it!
Although many people are complaining about getting too many Bitstrips in their stream, (it's just that popular now) there are significant lessons to be learned here for mobile application developers in all of this!
The app has been available in the Apple store since earlier this year but only Android users could make it explode so!
Android is the platform for the masses!
Globally, Android sales have soared.
They went from 69.1% of worldwide smartphone market in second quarter 2012 with 108 million units sold to 187.4 million units sold and 79.3% of the market, during second quarter 2013, according to IDC, a global market intelligence firm.
In Europe alone, Android phones make up 70.4% of the European market, while iOS sits at 17.8%.
If the goal is to max out downloads, get your app up and running on the Android market.
Understandably, there is a challenge when it comes to testing.
There are nearly 12,000 different Android phones (versus one iPhone or the iOs platform). Developers have to do more to make sure their apps work seamlessly on all of them.
But still, if you want to make your app grow virally and quickly, perhaps make it available to the stuck up affluent Apple hipster users briefly. They under appreciate a good "free" app! Then, quickly open it up to the eager, active and very social  and globally larger market of Android phone users.
They'll make that puppy soar…
Jay Jay Ghatt is also editor at Techyaya.com, founder of the JayJayGhatt.com and JayJayGhatt.com where she teaches online creators how to navigate digital entrepreneurship and offers Do-It-For-You Blogging Service. She manages her lifestyle sites BellyitchBlog, Jenebaspeaks and JJBraids.com and is the founder of BlackWomenTech.com 200 Black Women in Tech On Twitter. Her biz podcast 10 Minute Podcast is available on iTunes and Player.fm. Follow her on Twitter at @Jenebaspeaks. Buy her templates over at her legal and business templates on Etsy shop!