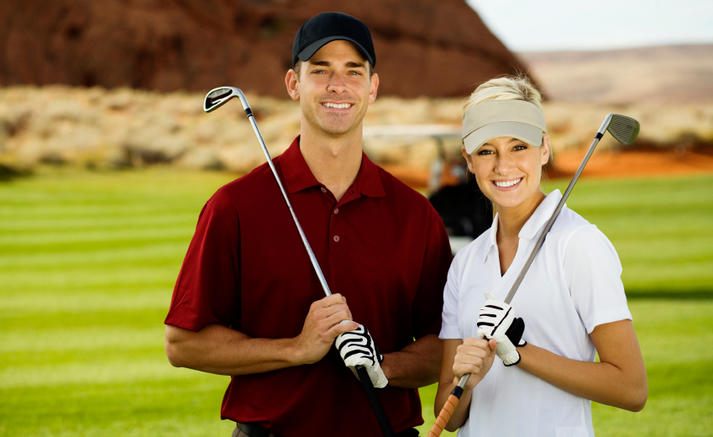 This is not you. You don't golf. You would look silly promoting golf clubs on your natural hair blog but you've been given a sponsored post opportunity to do so. So…how do you incorporate a product that you don't use in a blog and still sound authentic?
First, be real and natural. Second, try to mention the golf clubs in passing, if you can not directly without coming off phony. There are many ways to do it.  Here is a sample of an article about casino resort wear with embedded links from various sites that shows how to interweave affiliates with your own voice:
I'm heading to a much needed vacation in a few weeks and seeing my childhood friend CaShawn's fab vacation pics of herself at the Casino in New Orleans reminded me I need to start packing; and picking outfits for different events.
Pulling off the best outfit  is always a challenge because I'm never quite sure what to wear.  Do I wear a large muu-muu with big pockets to fit all my winnings, or nah?! Ha!
Really, the first time I traveled to one while on vacation in the Caribbean, I was amazed to see people dressed up. Who knew you were supposed to call ahead and get the dress code? Too funny.
When needing to put together a smart casual look, there are many options. For instance, dresses can even be part of a smart casual look.  For me, that means two things:  shirt dresses and wrap dresses!! I love a sheath dress and the wrap dress at least gives you shape and form.
When choosing a wrap dress, solid color are best that you can pair with ballet flats or sandals for a great look to wear to the casino. You may wish to accessorize with a necklace or perhaps a colorful scarf. Wedge shoes also look great with shirt dresses.
Another easy way to put together an outfit is to take an outfit you regularly wear to the office and modify one garment. This garment should be replaced with a casual piece. It might be wearing the top part of a suit and adding jeans or chinos to it. It could be removing the jacket and adding a pretty cashmere cardigan.
The options for what to wear are pretty limitless.
–end—
There you go! Hope this was helpful! Comment and let me know your thoughts!
Jay Jay Ghatt is also editor at Techyaya.com, founder of the JayJayGhatt.com and JayJayGhatt.com where she teaches online creators how to navigate digital entrepreneurship and offers Do-It-For-You Blogging Service. She manages her lifestyle sites BellyitchBlog, Jenebaspeaks and JJBraids.com and is the founder of BlackWomenTech.com 200 Black Women in Tech On Twitter. Her biz podcast 10 Minute Podcast is available on iTunes and Player.fm. Follow her on Twitter at @Jenebaspeaks. Buy her templates over at her legal and business templates on Etsy shop!