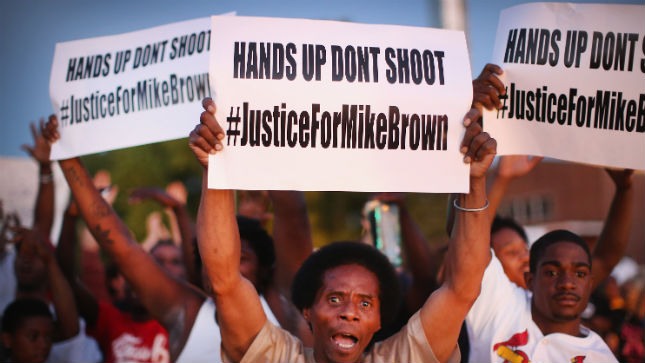 There is no doubt that Ferguson, Missouri and Mike Brown shooting death story has been a case study in Social Media and Tech news history.
Many credit social media activists and the social media hashtag #handsUpDontShoot for helping elevate the news item to national levels, as viral images of various individuals and groups circulated to further bring awareness to the situation and active protests. It is akin to what happened with with the Boston marathon Bombing, as dozens of citizen journalists tweeted their witness testimonies and live on-the-ground accounts of civil protests and unrest following the police killing of Brown, who was unarmed at the time.
Over the course of the past few weeks, and a few overzealous militarized overreactions, followed by several dozen arrests of investigative news, and photo journalists later, traditional and established news organizations have poured out numerous articles, think pieces, researched analysis, and stats about police brutality cases, the US criminal justice system and race relations. It has all been illuminating, as the world watched.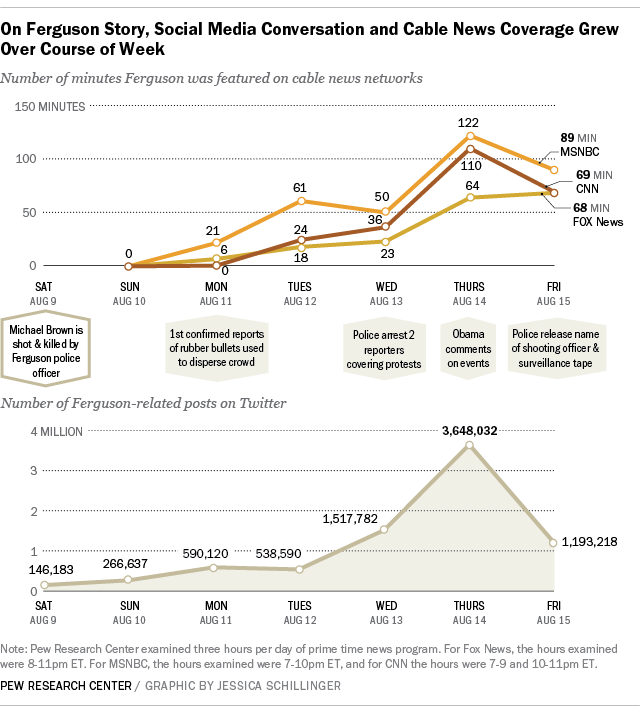 The infamous hacker group Anonymous got involved early when it leaked the name of the police officer who fired 6 rounds of ammunition into the unarmed man a couple weeks ago.
Twitter has certainly played a strong role but there is a story unfolding now about how sites like Twitter may be empowered to suppress news items, like Ferguson.
We know Twitter, specifically, has the technical capability of suppressing the speed at which you can tweet.
Many of us who tweet often and in rapid-fire succession know, Twitter, for example has the power and ability to throttle your tweets and messages. Most of the time, being put in "Twitter Jail" happens because of an algorithmic process that mistakes your successive tweet as spam.
It's seemingly innocuous, but, recently, some authors have analyzed and determined that Twitter has the power to suppress the actual content of a tweet and withhold speech if it determines the message being disseminated is too graphic, inappropriate, violates its terms of service or if it simply doesn't like the message?
Yesterday and today, we've seen reports on how Twitter has  been suppressing images and videos of journalist James Foley's beheading and stopping it from being  shared on the site.
Such suppression of content is causing some like David Holmes  of PandoDaily  to worry if the site will soon become an accidental censor. This would be the case if Twitter soon alters its algorithm to be more closely to Facebook's as reported. If so, some may miss important stories like Ferguson as they develop if those they interact with the most aren't also sharing the story.
In my Facebook world, I have some friends who share close to zero info and news about the evolving Ferguson case, while others only share it.
Currently, Facebook's unique algorithm determines what news and posts get filtered into users feed, and it is based on what friends in their circles are sharing. Twitter is unlike that where all tweets, independent on their level of closeness to a person, filters through.
Others query whether mammoth Internet companies like Google, Twitter and Facebook could be purposeful censors as well
Interestingly enough, however, around the same time these pieces about Twitter, Facebook and Google's power to censor came out, I noticed that my colleague who I have sat on news and media panels with on the radio and in social media, Dr. Jason Johnson penned a  HuffPo piece which  unfortunately links the tragedy in Ferguson to tech policy but in a totally unrelated manner. Johnson argues, in sum, that network neutrality is needed so that news about stories like what is going on in Ferguson can be heard and disseminated to the masses quickly via social media sites like Twitter.
And to no surprise, the folks at Free Press have linked Ferguson to Net Neutrality as well.
It is the modus operandi for an organization that should know about the dangerous impact that regulation of the free and open internet can have on investment in web-based start ups and businesses, but seemingly isn't too concerned over it.
So I had to jump on here and pen my own response because, once again,  I see the nation's historic civil rights organizations are being questioned on their decision to take a different policy position.
This is all going down whilst groups like NAACP are in the middle of rallying around this young man's loss of life, educating the masses in Ferguson on their voting obligations and rights and getting the people of that town geared up to be prepared to be more active and civically engaged in their local government.
You see,  Ferguson has an apathy in voting problem. Two-thirds of Ferguson's residents are black, but blacks are severely underrepresented in Ferguson's city government and school board. The mayor is white, as are five of six City Council members.  Six of seven school board members are white.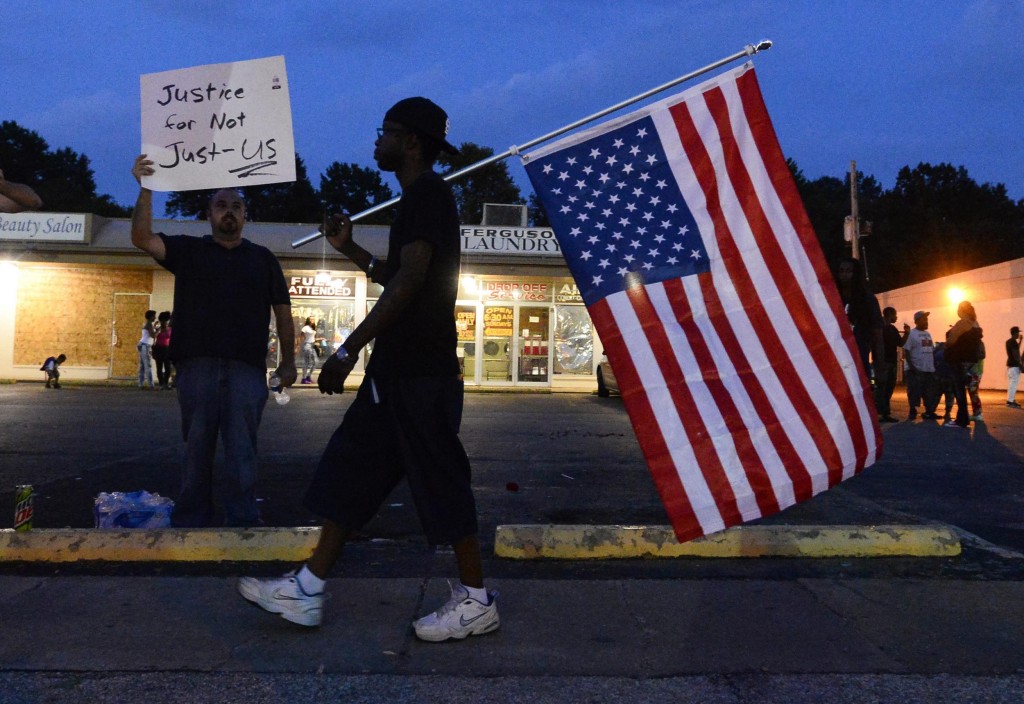 So NAACP's focus, I've noticed, has been on increasing civic participation, yet we see these guys are over yanking their pants hems for the sole purpose of bringing Net Neutrality into the picture.
In doing so, they are shamefully exploiting a controversial killing, which has inflamed passions, incited daily and nightly protests, violence, and ignited explosive conversations about the criminal justice system, involving local, state, and finally the FBI and US Department of Justice.
Johnson's thesis is without Net Neutrality, America would never know anything about Ferguson.
Really?  But guess what? Without network neutrality, we did and do! Thank you Open and Free Internet!
What we have CURRENTLY, is status quo and is WORKING!
Hands off the internet, please!
What we have now is an opportunity where content and messages flow fluidly, 24 hours a day, and seemingly quite smoothly, as is.
There has been no breakdown from ISPs, or any of the various companies and counterparts that make up the network of fiber and communication which facilitate the free and open internet.
In fact, Johnson's and Free Press' rants are void of cases of a breakdown as a cause of some absence of regulatory oversight and intervention.
Nope, instead, Johnson leads his readers down a dark hole of hypothetical scenarios and "what ifs".
I guess that's what you have to do when you have a solution where there is no problem.
You have to invent them.
See what they did there? Create imaginary scenarios.
But alas, it is a tried and old tactic of generating unfounded and unsubstantiated fear mongering in order to get people over to their side of a wonky tech policy matter that has nothing to do with Ferguson, dead black men and an inequitable justice system.
The pro-net neutrality crowd has done it before last round about 4 years ago when the issue was ice hot.  And since then, the Internet has continued to run—Sans any heavy-handed regulatory oversight  and regulation, which has the real and possible potential to deter Angel and Venture Capitalist from funding web-based startups.
And to be clear— all regulation isn't bad —so long it is for consumer protection and is certainly needed to ensure there is no market failure or breakdown where the interest of the public will be severely compromised.  Today, the FCC, thankfully, has such a tool to deal with these scenarios in Section 706 of the Telecom Act.
But by all means, we should not be experimenting with a good thing by creating spanking new government overreaching regulations to quell a litany of hypothetical problems that "could" arise.
Meanwhile, web and Internet-based Businesses have continued to prosper.
In fact, Buzzfeed just got another $50 Million in funding from investors towards its web-based digital publishing platform.
I say that is a win for Open Internet!
photos: Getty/NBC news
Jay Jay Ghatt is also editor at Techyaya.com, founder of the JayJayGhatt.com and JayJayGhatt.com where she teaches online creators how to navigate digital entrepreneurship and offers Do-It-For-You Blogging Service. She manages her lifestyle sites BellyitchBlog, Jenebaspeaks and JJBraids.com and is the founder of BlackWomenTech.com 200 Black Women in Tech On Twitter. Her biz podcast 10 Minute Podcast is available on iTunes and Player.fm. Follow her on Twitter at @Jenebaspeaks. Buy her templates over at her legal and business templates on Etsy shop!