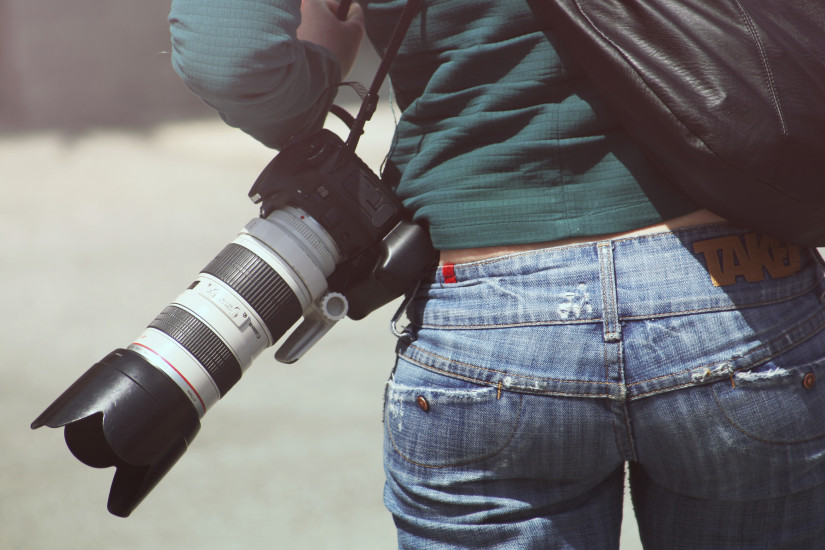 [BACKGROUND: Ever so often, I am inspired to blog about a topic, but don't have time to research, write and offer a more comprehensive treatment to a complex topic. So,  I will just do a quick voice note – kind of like a podcast and share it on my social media pages. This time, my quick note about how the relatively new social media embed function has disrupted the paparazzi business model triggered a request for a transcription so here it is. The voice note, followed by the words uttered within it. Feel free to comment or share your perspective of viewpoint below.]
TRANSCRIPTION:  I thought by now someone would have done a quick blog post, or article or vlog about how the embed technology or embed option in a lot of social media sites like Twitter and Facebook and Instagram has essentially disrupted the paparazzi business and the business of professional photographers that take candid unauthorized portraiture of celebrities as they walk about and go about their daily day.
But I did a quick search because I wanted to include such an article in a piece that I was working on and discovered that I couldn't find one so I I'll just speak to it quickly in this little voice note and maybe do the research myself but in a nutshell the thesis is that before paparazzi websites like IMF and Getty and Splash News and the other ones would charge news outlets that are online like US Weekly and PEOPLE Celebrity Babies and PopSugar and all the various different sites like E!Online that do a lot of celebrity coverage and would charge a pretty penny, not that much, but it could add up to use their pictures on their website. And those who did not, they came after them with a vengeance and would threaten to sue them and tried to get various different monetary recovery from these bloggers and gossip bloggers, which at this point, I think number the millions, possibly.
But what happened though is we see an evolution where a company like Getty, for example, realized it was no longer economically feasible or economically efficient to spend money hiring lawyers to chase down millions of gossip bloggers for using their images and knowing good and well that a lot of those bloggers weren't making money, didn't have money and even if they sued and got a recovery, they weren't going to get money so essentially it was just for the principle.
 So what Getty did, I think last year, was decided to make the embed option where you could use the picture so long as you use the embed function and that way Getty would get the credit and at least get the value of that link back from all these different bloggers using their images and linking back to the Getty site and they would perhaps put ads on their site and get money that way.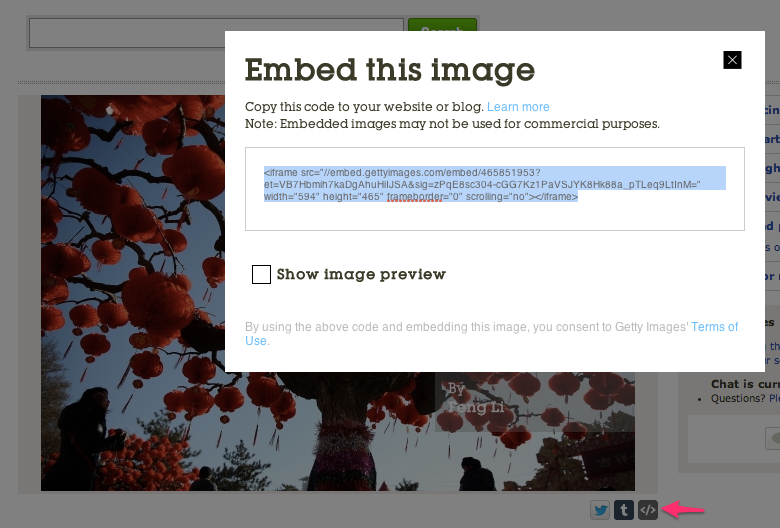 I'm not sure how that is working out for them, but what that did do is open up the market,  acknowledgment and awareness even among the larger sites that they no longer needed to spend a large part of their budget buying paparazzi images and all they needed to do was follow all of the celebrities that they cover, generally, on Twitter and Instagram  and pick it up from there.
Because Instagram and Facebook and Twitter and all those other popular social media sites have terms of service agreements which say essentially that when you put your image on our site you are giving us permission to allow the functionality that would enable people to share it and share it through embed. So when they do an embed, it's not necessarily a violation of copyright if they just embed it on their sites using our service.
So you have all these sites now foregoing the costs and foregoing the expenditures of paying for celebrity images and just using the images the celebrities update themselves. And it's symbiotic because celebs need those images, even though they say paparazzi are annoying, and they are lots, for the most part, but if they didn't care about you, if you weren't relevant or if you weren't in the news or you weren't worthy, they wouldn't follow you. So…by them taking the picture and then celeb rags putting it in the magazine, essentially, it keeps people interested and people saying if they're following you, they must be following you for a reason because people are always interested in what's hot and what's new and what everyone else is interested in so just in that cycle of things, it makes sense for you to want your images in these things.
 So now rather than having to forego your privacy, you, as the celebrity, can take control by putting the images you want to see in the magazines online in social media and it would get picked up that way.
And you see a lot of it, and it's going on actively, and now lesser known blogs, and gossip blogs doing it as a hobby and who don't necessarily have the money to pay for pictures also now can benefit from continuing their celebrity coverage  and just using the embed option and embedding images on their sites versus just stealing a picture from a major site and taking the risk that the photographer or the company that the photographer takes pictures for won't come after them with a copyright suit.
So anyway, there you have it. And I'm sure if someone does  the research and looks into it, they'd notice or take note or actualize that there has been a drop in revenue for paparazzi and some of them because of what Getty decided to do may also have to follow suit and be creative in getting their money because a lot of bloggers are just using Getty images because they know Getty's not coming after them so once you know that they may feel more free to go with their service and use their embed option and post Getty pictures versus others.
—-END TRANSCRIPTION—–
Jay Jay Ghatt is also editor at Techyaya.com, founder of the JayJayGhatt.com and JayJayGhatt.com where she teaches online creators how to navigate digital entrepreneurship and offers Do-It-For-You Blogging Service. She manages her lifestyle sites BellyitchBlog, Jenebaspeaks and JJBraids.com and is the founder of BlackWomenTech.com 200 Black Women in Tech On Twitter. Her biz podcast 10 Minute Podcast is available on iTunes and Player.fm. Follow her on Twitter at @Jenebaspeaks. Buy her templates over at her legal and business templates on Etsy shop!