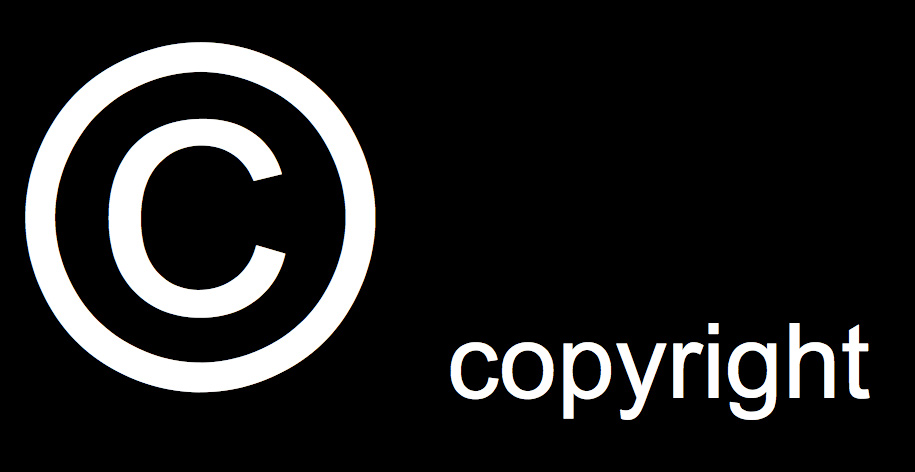 A ruling in a federal copyright infringement case may help out my problem with an out-of-control content pirate that has been a MAJOR thorn in my side.
Background:
A little while ago, I discovered that there was a Blogspot blogger who was taking the full RSS (automated content syndication) feed of one of my most popular blogs and posting them as her own on her blog.
From October 2013 to July 2014, this content thief posted each and every single one of my blog posts onto her blog verbatim. By the time, I had switched my feed because I switched servers temporarily, she had cribbed 877 posts!
877!!!!!
Google's Crawlers penalize duplicate content and not only is this Blogger suppressing my SEO by having dupes of my content on her blog, but the miscreant also also invites her readers to copy the articles and link back to her.
Talk about snake in the grass.!
She is getting link banks from my content! Ugh!
How infuriating!
Because Google's Blogger was the host, I filed a DMCA (Digital Millennium Copyright Act) "take down" notice for one of the blog posts and mentioned in my complaint that the blogger was so egregious and flagrant a copyright infringer her entire blog should be taken down.
I got a reply back informing me that Google had taken down that one post. Just. one?
*slow bink*
Instead of taking down the entire blog, Google requires me to file a DMCA a form for each infringement! Seriously.
After doing 5, I added another note to my complaint pointing out Google's policy on its Copyright page:
Anytime Blogger is properly notified that a blog or any part of a blog on our site infringes the copyrights of a third party, we will take it down from the site as required by law. If you believe that a blog infringes your copyright, please send us a copyright notice and we'll take it down. If you believe we've removed content from your blog in error and that you are the copyright owner or have permission, you can file a counter notice and let us know. Accounts determined to be repeat infringers may be subject to termination.

Our current repeat infringer policy counts strikes by 24-hour periods. For example, if 5 blog posts were removed under the DMCA today, those removals would count as 1 strike. If 3 more posts were removed on the following day, those would count as 1 additional strike, totaling 2 strikes against that blogger's account. Multiple strikes will be evaluated and may result in further remedial action, including deletion of the blog and/or terminating the account.
I've made multiple complaints that should strike as "multiple strikes" yet, close to a year after discovering this infringer, the blog remains up.
The blogger continues to make any money from ads on her copycat blog and consequently Google, which owns AdSense also makes money.
It is in Google/Blogger's interest to not take down this blog and it could be earning revenue from this outrageous content thief.
The blog is still up. Has been up for 3 years now.
I got some good news last week.
There is a case, launched last November 2014,  BMG v. COX, but currently being litigated where BMG is asking a court to hold Cox as an ISP (Internet Service Provider) liable for repeat torrent downloaders that infringe the rights of many BMG artists.
Cox was banking on getting the protection of the "safe harbor' provision of the Copyright Act, Section 512(b). It eliminates the platform such as an ISP or content service provider like YouTube from being on the hook for copyright violations perpetrated by their customers or users.
The case is just underway but the judge made an interim ruling saying that Cox loses its safe harbor protection once it was on notice that the customer was a repeat offender.
The UK Register did a good synopsis of what the judge's order means:
By ignoring the repeat infringement notifications and refusing to terminate internet access for repeat infringers, Cox has made an affirmative decision to contribute to known copyright infringement and to continue reaping the substantial financial benefits in the form of subscription fees and fees for higher bandwidth. Cox's conduct renders it ineligible for safe harbor immunity from copyright liability under the DMCA.

We don't know whether this is what persuaded Judge O'Grady to strip Cox of Safe Harbour liability protections, but something did. The law is clear enough: if an ISP has no for provision for dealing with repeat offenders, then it's at risk of losing Safe Harbour.
Here, the judge recognizes that the provider of the platform/means that a violator uses to carryout its content theft could also be benefiting by not removing the content.
This judge adds a push back from the wins content creators got in The Dancing Baby case which could be used to temper DMCA complaints
I also learned that I can ask for file multiple URLs to be taken down. (They did it for me recently for a chunk of the URLs)
So when I do my next mass "Take down" request, I can point out this judge's decision and hopefully, Google will take note and finally remove this blog altogether.
I hope so.
Jay Jay Ghatt is also editor at Techyaya.com, founder of the JayJayGhatt.com and JayJayGhatt.com where she teaches online creators how to navigate digital entrepreneurship and offers Do-It-For-You Blogging Service. She manages her lifestyle sites BellyitchBlog, Jenebaspeaks and JJBraids.com and is the founder of BlackWomenTech.com 200 Black Women in Tech On Twitter. Her biz podcast 10 Minute Podcast is available on iTunes and Player.fm. Follow her on Twitter at @Jenebaspeaks. Buy her templates over at her legal and business templates on Etsy shop!