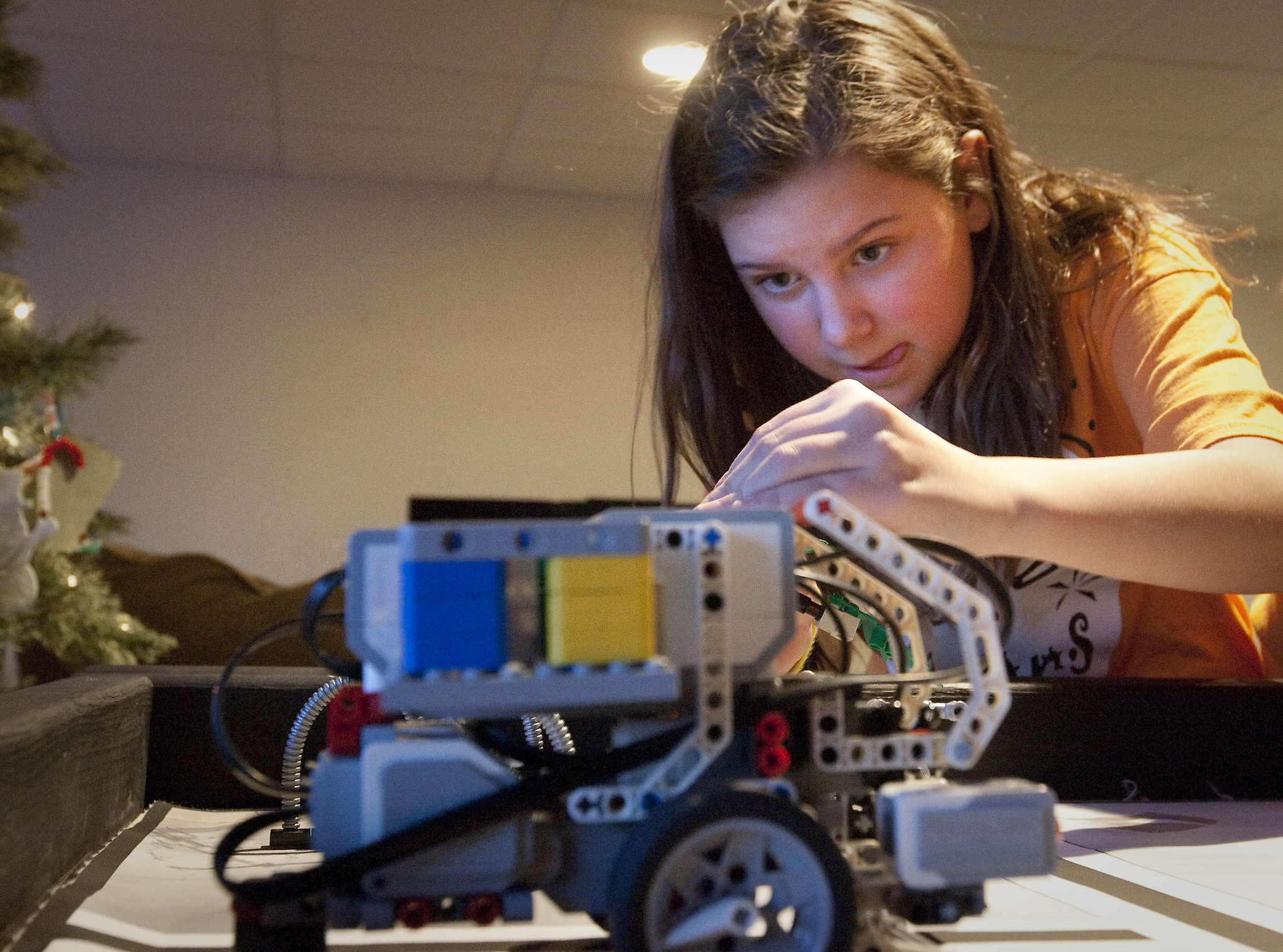 GIRLS  EDGE OUT BOYS AT USING TECH TO SOLVE PROBLEMS
Conventional thinking is that boys are better at tech than girls. However data from a recent study shows that eighth-grade girls outperformed boys in understanding and evaluating technology and using it to solve problems, according to Peggy Carr, National Center for Education Statistics acting commissioner said.
The new conclusions are from the first-ever Nation's "Report Card for Technology and Engineering Literacy." The test, administered in 2014 to about 21,500 eighth-grade students in public and private schools, assessed students using scenario-based tasks on a computer.
In one exercise, students had to troubleshoot to fix the habitat for a classroom iguana named Iggy. They had to learn about an iguana's basic needs and then design a habitat that solved two of Iggy's most pressing problems: a lack of adequate heat and dehydration. Overall, 43 percent of eighth-graders were considered proficient or better at answering questions that required them to think through problems systematically, using technology and engineering to complete a task. The results were that 45 percent of eighth-grade girls were considered proficient or better, compared to 42 percent of boys.
The findings should suggest that although the difference is nominal, we could go further with encouraging more girls to enter into #STEM fields if we quit starting with the presumption that girls aren't good at it.
Indeed, Vince Bertram, CEO of the nonprofit Project Lead the Way agrees. He told Politico that while girls outperformed boys in the study, women are underrepresented in the STEM workforce.
Girls need to be exposed to STEM career opportunities earlier, he said, and they need role models to "help them understand that these careers are for all students, not just boys."
Jay Jay Ghatt is also editor at Techyaya.com, founder of the JayJayGhatt.com and JayJayGhatt.com where she teaches online creators how to navigate digital entrepreneurship and offers Do-It-For-You Blogging Service. She manages her lifestyle sites BellyitchBlog, Jenebaspeaks and JJBraids.com and is the founder of BlackWomenTech.com 200 Black Women in Tech On Twitter. Her biz podcast 10 Minute Podcast is available on iTunes and Player.fm. Follow her on Twitter at @Jenebaspeaks. Buy her templates over at her legal and business templates on Etsy shop!