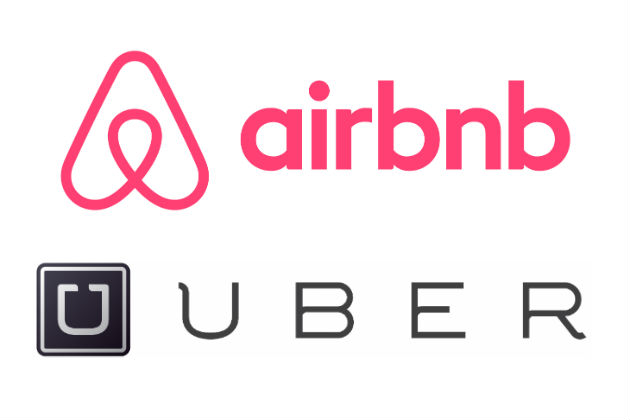 This blog focuses on the intersection of politics and technology and in recent years, technology has been able to help consumers side-step politics, policy and business as usual tactics that leave them with less options and higher prices.
Recently, about 6 apps makers have circumvented the politics surrounding birth control access by releasing desktop and mobile apps that enable women to get contraception cheaper and even without even having to see a doctor.
The biggest evidence of the disruptive nature of technology on politics is with sharing economy apps like AirBNB, Uber, and the like. These types of companies that own no property or physical assets have been able to provide much needed convenience and services. Uber passes Taxis in usage among business commuters.
But as can be expected, with success comes resistance from the lobbyists for established institutions. The Taxi lobby has been able to get several cities to shut Uber down and out. Even in some foreign countries, powerful interests of the status quo have managed to shut the ride-sharing company out of business altogether in their nations.
The latest sharing app to face a major hurdle is Airbnb in NYC. The New York State Senate voted this month to make it illegal to advertise short-term rentals (less than 30 days) for entire homes on Airbnb.
If Governor Andrew Cuomo signs it, then anyone in New York who posts entire home listings on Airbnb for less than 30 days could be fined up to $1,000 for the first violation, and up to $7,500 for the third violation
"It's disappointing — but not surprising — to see politicians in Albany cut a last-minute deal with the hotel industry that will put 30,000 New Yorkers at greater risk of bankruptcy, eviction or foreclosure," Airbnb Head of New York Public Policy Josh Meltzer said in a statement to TechCrunch. "Let's be clear: this is a bad proposal that will make it harder for thousands of New Yorkers to pay the bills. Dozens of governments around the world have demonstrated that there is a sensible way to regulate home sharing and we hope New York will follow their lead and protect the middle class."
Granted, the few bad apples may be to  blame. In recent years, Airbnb has been plagued by problems with people that use rentals to throw loud parties that destroys units and disturb neighbors, have call girls and sex workers use them to host Johns and to discriminate against African American users.
Despite these set-backs that can be expected among sharing economy services and apps, the good news is that they have opened the door for more innovative and inventive companies to use the same model to provide more needed services and products to the world.
Jay Jay Ghatt is also editor at Techyaya.com, founder of the JayJayGhatt.com and JayJayGhatt.com where she teaches online creators how to navigate digital entrepreneurship and offers Do-It-For-You Blogging Service. She manages her lifestyle sites BellyitchBlog, Jenebaspeaks and JJBraids.com and is the founder of BlackWomenTech.com 200 Black Women in Tech On Twitter. Her biz podcast 10 Minute Podcast is available on iTunes and Player.fm. Follow her on Twitter at @Jenebaspeaks. Buy her templates over at her legal and business templates on Etsy shop!