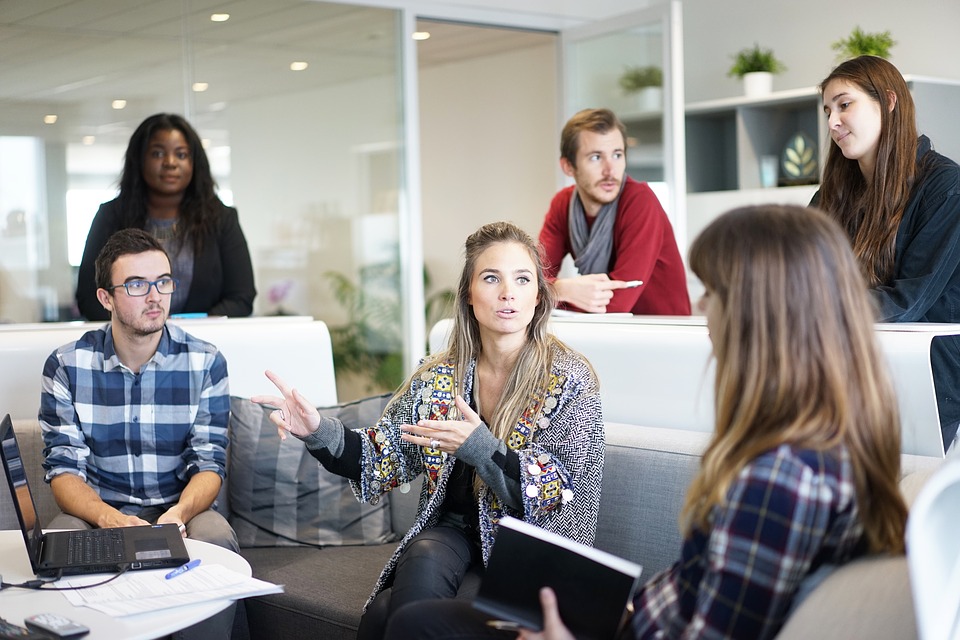 Women-owned businesses and businesses owned by people of color are on the rise. Currently, there are close to 10 million women-owned businesses in the nation. It amounts to 2 million bump up over the course of the past 5 years.  Further, companies owed by underrepresented groups make up 8 percent of all biz in the country.
These entrepreneurial endeavors, however, have a different set of challenges. Here are the five most common ones.
Being stereotyped. Many people think that all minority- or

women

-owned

businesses

are all the same. Always think outside the box and show that you are not the same as everyone else. Break the stereotype and put forth the

business

image you want to put out there, despite how others may want to stereotype you and put you into one little box.
Overlooking self-promotion. It is common that a lot of

women

and minorities don't feel comfortable self-promoting. This can seriously hold their

business

back from growing and getting noticed. Move past being uncomfortable about self-promotion and start focusing on how it can help your

business

grow.
Learning to balance.

Women

are notorious for taking on too much. Between work life and professional duties,

women

can become bogged down and stressed out by trying to do too much. It's important to learn how to say no, delegate tasks, and to find a good balance. Also, be sure to include ways to regularly reduce stress into your life, such as doing yoga, meditation, or engaging in another creative outlet.
Proving they belong there.

Women

and minorities often have to prove that they belong there. If that's the case, don't shy away. Prove that you belong there and impress them with what your

business

can do for them and your professionalism.
Being taken seriously. Many female entrepreneurs find that men are a little intimidated by them in the professional world. This is often because they don't take the

women

seriously as professionals and they feel they are being replaced. Always stick to doing things that will showcase that you are a professional. As time goes on, the men will realize you are wanting to join them at the table, not necessarily replace them.
Some are able to surmount these hurdles and succeed anyway.
"Savvy Travelers is proud to be a certified minority-women owned enterprise," explains Margarita Floris, co-founder and president of Savvy Travelers. "We have certainly overcome many challenges along the way, but we have learned from them, grown, and we are determined to let that work to our advantage, rather than for it to ever hold us back."
Floris also suggests that women and businesses owned by people of color persevere. She was able to get certified through  the supplier clearinghouse through the California Public Utilities Commission for her company which sells a line of convenient, single-use, eco-friendly, disposable products help consumers carry all of their must-haves while they travel for a healthy, easy, on-the-go experience.
"The most important thing that minority-women owned firms need to remember is that they can make it past these hurdles, and they will love it on the other side," added Tina Aldatz, co-founder and chief executive officer of Savvy Travelers. "The hard work is worth it, so don't ever give up. The country needs more of us, so stand strong and carry on!"
Jay Jay Ghatt is also editor at Techyaya.com, founder of the JayJayGhatt.com and JayJayGhatt.com where she teaches online creators how to navigate digital entrepreneurship and offers Do-It-For-You Blogging Service. She manages her lifestyle sites BellyitchBlog, Jenebaspeaks and JJBraids.com and is the founder of BlackWomenTech.com 200 Black Women in Tech On Twitter. Her biz podcast 10 Minute Podcast is available on iTunes and Player.fm. Follow her on Twitter at @Jenebaspeaks. Buy her templates over at her legal and business templates on Etsy shop!