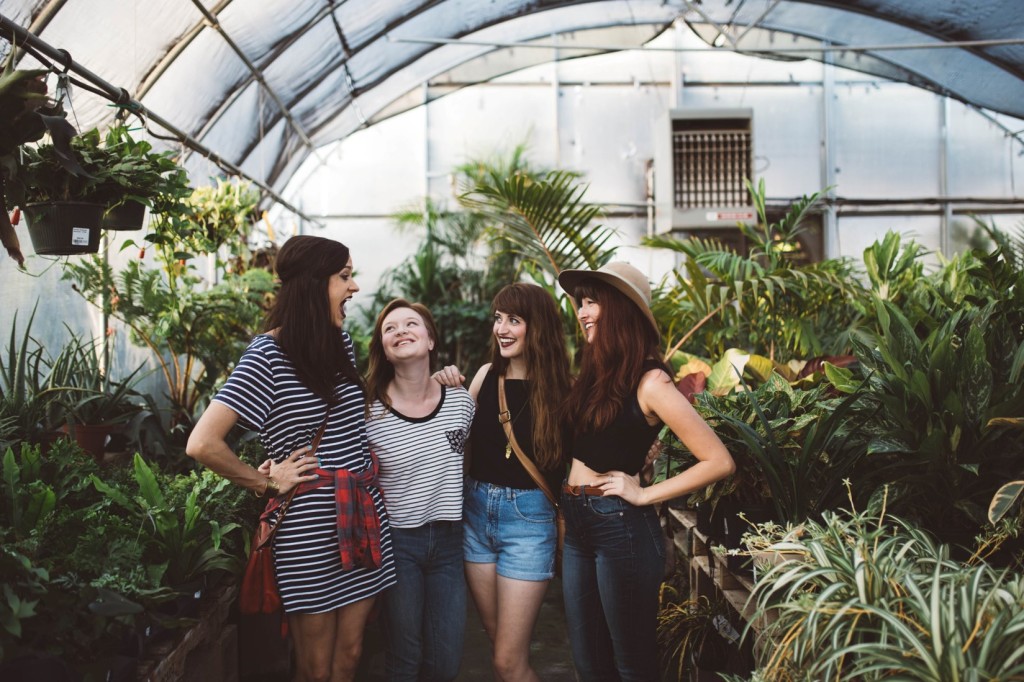 More than 9.4 million firms are owned by women, and the number of women-owned businesses continues to climb.
As these ventures get off the ground or are looking to expand, it become more essential that these business get access to capital.
The loan experts at Magilla Loans, the first and only anonymous (and free) loan search engine), have compiled a list of "Nine Business Loan Tips Just for Women."
Special certifications, female business crowdfunding websites, accelerators and incubators and more- these are just a few of the special options available to women-owned businesses. Check them out:
1 – Traditional Bank
Many banks have special programs for women owned businesses. They generally offer flexible underwriting and competitive interest rates however traditional banks usually have strict criteria to qualify. To seek out better lending options from a traditional bank —- or any lender — we suggest you consider becoming certified by the Women's Business Enterprise National Council or the National Women Business Owners Corporation. Both of these certifications are attractive to lenders and may grant you access to additional funding and/or government programs.
2 – Apply Online
This is usually a simple process because oftentimes online lenders will ask if you are a woman owned business in the loan application questionnaire. Many online websites work with lenders who specialize in loans catered to the unique needs of a woman owned business. They may also offer lower interest rates and flexible repayment terms, so they can be a good option as well. Magilla Loans claims to be a good place to shop and compare loans because, according to its founders, they work with a vast network of lenders that fund women owned businesses. They also assert to offer very attractive incentives.
3 – Crowdfunding
There are plenty of crowdfunding websites where you can attract folks who are specifically looking to fund female businesses. There's actually a few crowdfunding websites cropping up that are 100% dedicated to female led startups and women owned small businesses. A couple of them are IFundWomen and WomenYouShouldKnow. They not only offer crowdfunding services, but they both have useful tools and resources specifically catered to female entrepreneurs.
4 – SBA Loans
The SBA does not lend to businesses directly, however they set the guidelines for loans which are funded by their partners. Their partners include traditional lenders, community development organizations, and microlending institutions. The loans are generally guaranteed which reduces the payback risk, making the lenders more inclined to approve the loan. The SBA guaranteed loans are not only available to women owned businesses, but they are offered to all businesses that do not have access to financing with reasonable terms.
5 – Line Of Credit
This may be the easiest way to obtain financing for a new business. The beauty of a line of credit is the flexibility. Because lines of credit are unsecured loans, they work just like a credit card and they do not have a fixed monthly payment. Lines of credit offer a pre-determined credit limit and you can borrow any amount at anytime, as-needed. This is also a great option for working capital, to purchase more inventory, help with payroll, or to use as an emergency fund.
6 – Accelerators & Incubators For Women
Accelerators and incubators are a great starting point for women owned businesses because they offer mentorship, funding, and a vast variety of resources, including access to technology tools. Three of our favorite options for women are Women's Startup Lab, Cartier Women's Initiative, and Funding $age.
7 – Grants
Grants are not loans but they are a fantastic option to obtain financing for women owned businesses. The tricky part is getting the grant, because many of them require a rigorous application process and some have competitions as well. There are countless grants available to businesses that qualify, but we have selected a few really good options to consider if you're looking for a grant. Idea Cafe and FedEx Small Business Grant Contest, these two are not limited to women owned businesses but they offer attractive grants. A few grants exclusive to women owned businesses are the Eileen Fischer, Huggies MomInspired, and the InnovateHER grants, which are backed by the SBA.
8 – Angel Investors
Similar to a grant, most angel investments are not an actual loan but an investment in the company. However some angel investors do require repayment for a portion of the money invested once the business becomes profitable. This can be a good option for a new business that needs startup capital and is willing to offer equity in the company. A few female focused angel investor groups are  Pipeline Angels, Women's VC Fund, and Springboard Enterprises.
9 – Alternative Lenders
If all else fails, you may consider an alternative lender. Starting a new business is risky and lenders are hesitant to fund new ventures. In fact, according to the Global Entrepreneurship Report, over half of all new businesses shut down within the first 5 years. This makes a new business loan, for businesses owned by women and men, high-risk and difficult to obtain. Some alternative lenders do offer women owned programs with lower rates, however they may still be much higher than other lenders. Thus, we suggest you start with the options that offer the best rates and work your way down. If an alternative lender is the only way to get financing then we recommend you strategize your repayment plan and payoff the debt ahead of schedule or refinance the loan to get a better interest rate.
Jay Jay Ghatt is also editor at Techyaya.com, founder of the JayJayGhatt.com and JayJayGhatt.com where she teaches online creators how to navigate digital entrepreneurship and offers Do-It-For-You Blogging Service. She manages her lifestyle sites BellyitchBlog, Jenebaspeaks and JJBraids.com and is the founder of BlackWomenTech.com 200 Black Women in Tech On Twitter. Her biz podcast 10 Minute Podcast is available on iTunes and Player.fm. Follow her on Twitter at @Jenebaspeaks. Buy her templates over at her legal and business templates on Etsy shop!