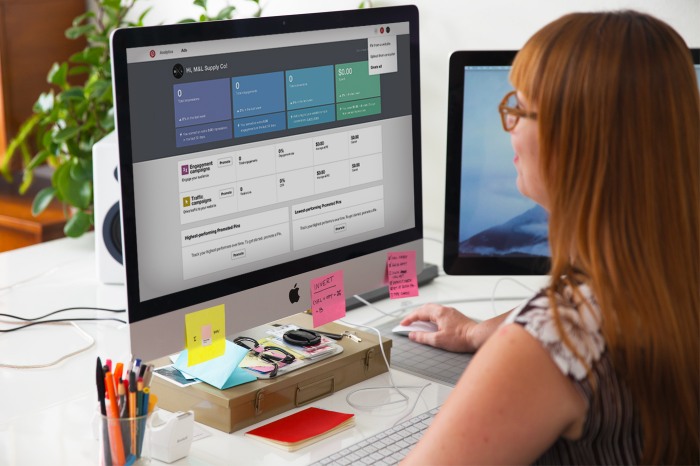 Every social media has an algorithmic formula that determines which post from users get pushed through the feeds and streams of their followers.
Long ago, each follower saw every post of those they followed as uploaded onto the site in real time and in sequential order.
Those days are long gone as social media platforms jockey to create an optimum experience for their users. This goal means that they implore a formula to determine for you what type of content they think you want to see.
It's the reason for the "You Might Like" part of Instagram that auto populates posts from random folks online whether you follow them or not.
A lot of content creators, content marketers and the like make attempts periodically to try to figure out the algorithm. If they can crack the code then they can make adjustments to the way they present content, the time of day they present it and to fashion it to fit the algorithm.
Because Pinterest is more like a search engine than a social media platform, this image sharing site also has systems for deciding what comes up in people's search.
One of the things we figured out is that Pinterest pushes up content from boards that do not contain too many pins that have not been re-pinned. This means that if you have pinned a video or image to your board and no one else found it useful to repin to one of their boards, the Pinterest algorithm determines that content is not valuable, ergo that your board isn't either and that neither your entire account. It then degrades your account and content produced from that board or account.
To get around this problem, it is useful to delete those "useless" or non-repinned content regularly.
In this quick video tutorial, I show you how because although it is not necessarily intuitive:
Jay Jay Ghatt is also editor at Techyaya.com, founder of the JayJayGhatt.com and JayJayGhatt.com where she teaches online creators how to navigate digital entrepreneurship and offers Do-It-For-You Blogging Service. She manages her lifestyle sites BellyitchBlog, Jenebaspeaks and JJBraids.com and is the founder of BlackWomenTech.com 200 Black Women in Tech On Twitter. Her biz podcast 10 Minute Podcast is available on iTunes and Player.fm. Follow her on Twitter at @Jenebaspeaks. Buy her templates over at her legal and business templates on Etsy shop!