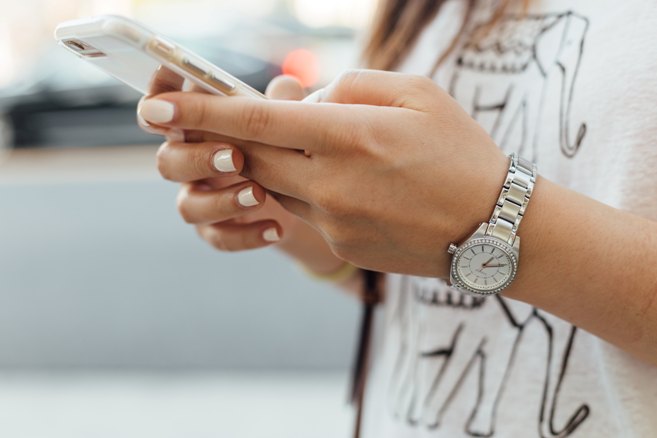 Every now and then, I discover a lifesaving app and promise myself to share it with as many people as possible. You know the whole "pay it forward" phenom.
Well, about a few months ago, I started to get a record number of unsolicited robo marketing calls on my phone. It was infuriating and disruptive. They caused me to stop answering most of my incoming calls unless they were from known family and friends.
As you can imagine, that is a recipe for disaster or at least for you missing out on important calls. What's a girl to do?
Robokiller ended it all. Once installed, it auto routes calls that its AI detects likely may have come from a known solicitor or one of the numbers used to randomly call numbers, to its own robo answering service, inside your phone,
You can select from a number of prank answers, (like a baby crying, a man yelling at his kids, somone saying something silly like "oh oh hold on") or just blank air or a series of beeps. I selected the beeps.
It records the convo so you can go back and listen to see if the caller or phone number should remain blacklisted or placed on your white list.
It cost about $3.99 monthly which is the cost of a latte but I've discovered that it is worth the stress, anxiety, annoyance and all the negative feelings of constantly having to answer, hang up on, dodge and screen unsolicited marketing calls on your phone.
Once you install it, sync it with your phone or mobile company's call block feature on your phone and that's it!
I did a quick video testimonial on it. DOWNLOAD it at the iTunes or Play Store HERE!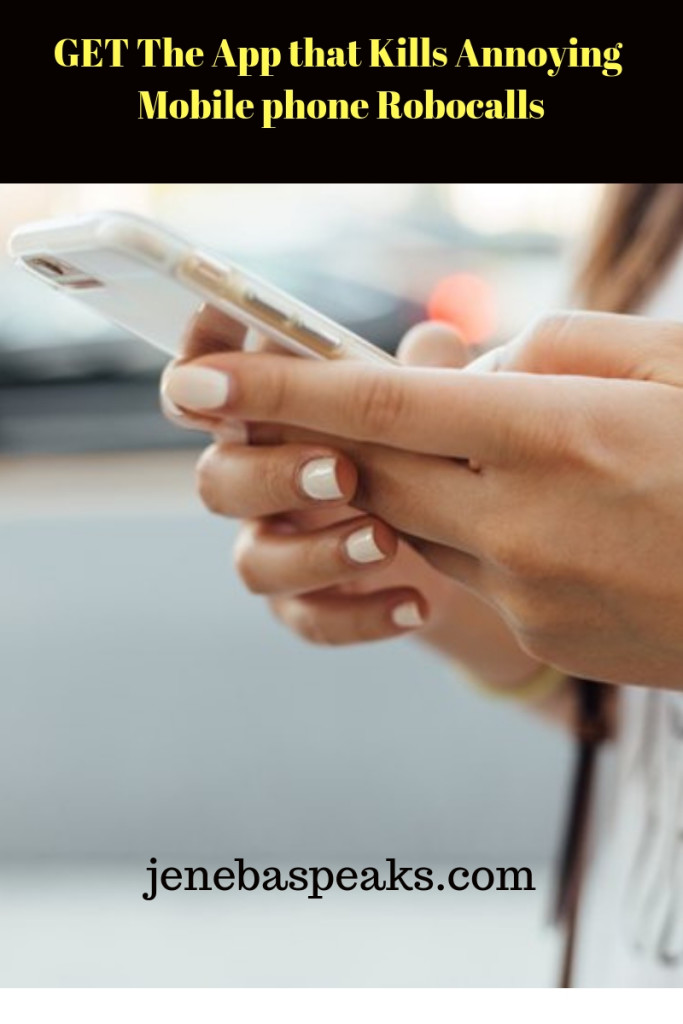 Jay Jay Ghatt is also editor at Techyaya.com, founder of the JayJayGhatt.com and JayJayGhatt.com where she teaches online creators how to navigate digital entrepreneurship and offers Do-It-For-You Blogging Service. She manages her lifestyle sites BellyitchBlog, Jenebaspeaks and JJBraids.com and is the founder of BlackWomenTech.com 200 Black Women in Tech On Twitter. Her biz podcast 10 Minute Podcast is available on iTunes and Player.fm. Follow her on Twitter at @Jenebaspeaks. Buy her templates over at her legal and business templates on Etsy shop!