I follow hip hop but not West Coast rap and only learned about recording artist Nipsey Hussle (real name: Ermias Joseph Asghedom) when his album was up for a Grammy this year.
I did not know about his entrepreneurial hustle and grind until after his tragic death last month at his Los Angeles, California store in the Crenshaw neighborhood allegedly at the hands of a former associate of his.
Since his death, there have been many think pieces, articles, opinion pieces and endless memes (and countless conspiracy theories) about his death, life and accomplishments.
Most of them centered around this young man's work to revitalize his community, investing in real estate and teaching others to do the same and working to give back after striving for years to make it in the music industry himself.
His talent was unrelenting and underground and he never undervalued his own work, evidenced by the fact that as soon as he could contractually start earning money from music following a split with major record label, he sold his mix tape for $100 a pop! Wow!
Music mogul Shawn "Jay Z" Carter recognized it as a hot commodity and grabbed 100 copies for himself. That's $10,000 in sales from one customer! Gold!
Now that he is gone, leaving behind a daughter and son with actress Lauren London, his mom and other close relatives, friends and fans, we in the general population who were previously unaware of his body of work and philanthropy are now getting a chance to explore Hussle's genius. (also his name is a take off of his drive to work hard to achieve success and a spin off the late comedian and actor Nipsey Russell's name as well).
In one of his famous quotes, a line from his 2009 song "Killer", Hussle spit, "Before rap my last name was my lifestyle, and when I visualize success it looked like right now."
Love it! I'm all about quotes!
I love and live by inspirational quotes and have featured quotes from Octavia Butler, Tom Ford, Stan Lee, Ray Bradbury, Dr. Seuss, Dr. Wayne Dyer and International Women, Mohammed Ali, Jr, StartUps, Dr. Martin Luther King, Jr., Maya Angelou and World Leaders,
So, naturally, I thought a great way to honor Hussle would be to add his list of inspirational word. I'm sharing 10 quotes
attributable to the late great Nipsey Hussle I've converted into sharable word posters.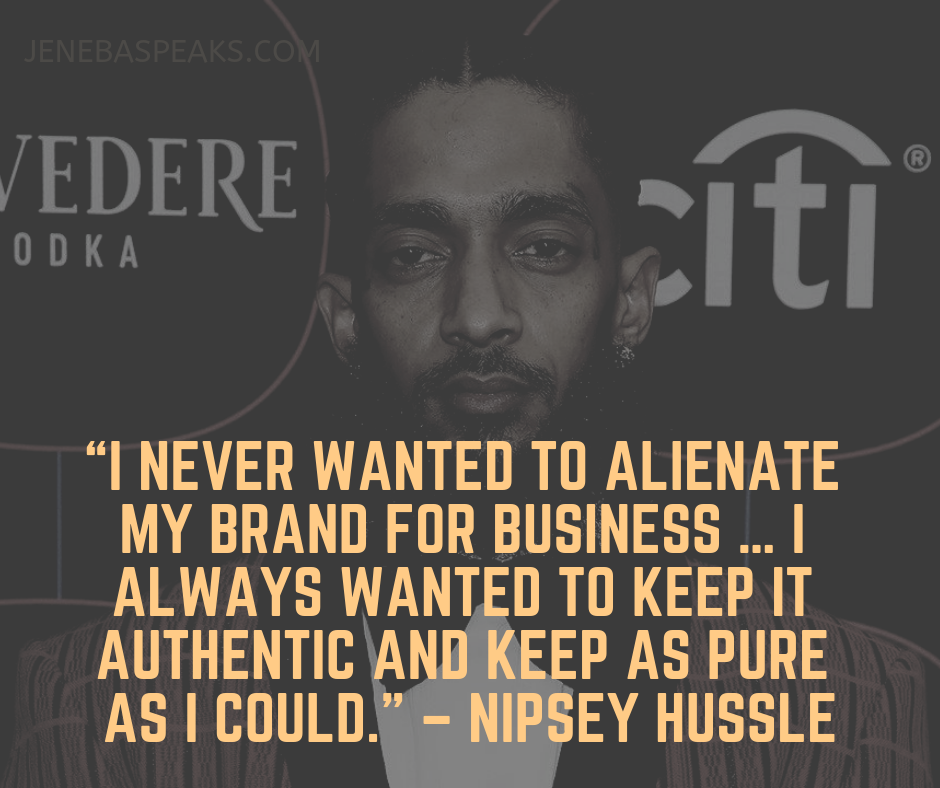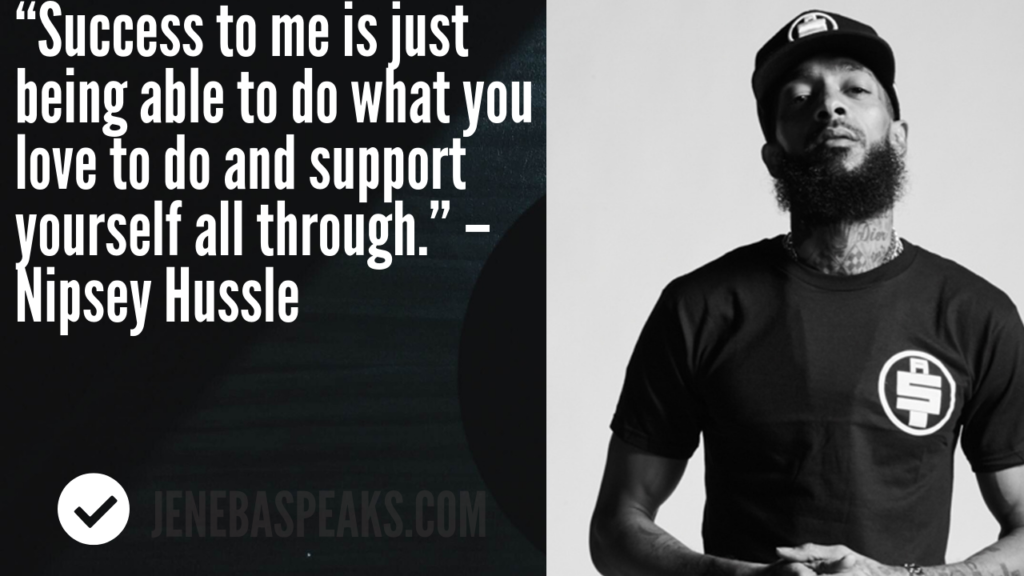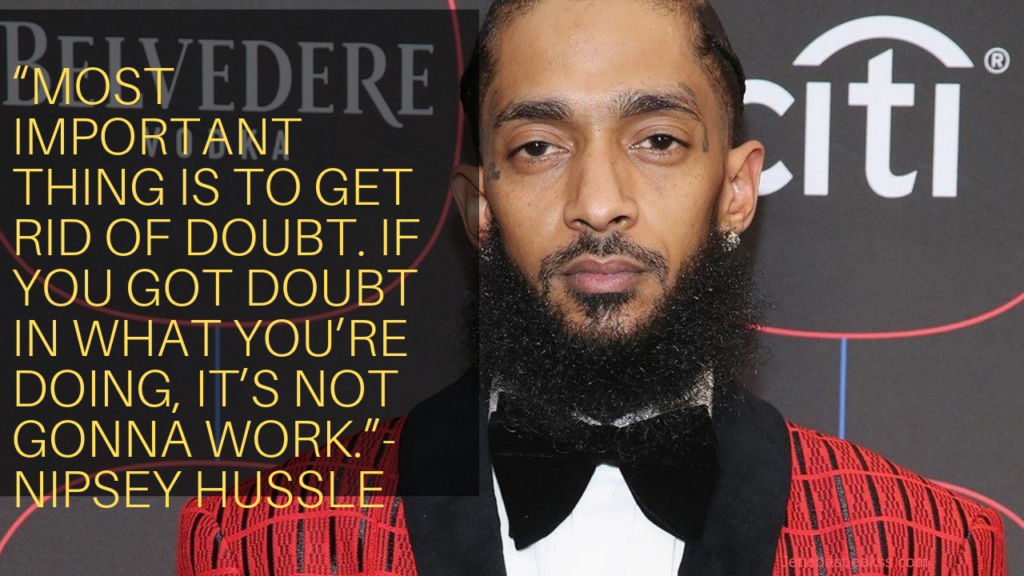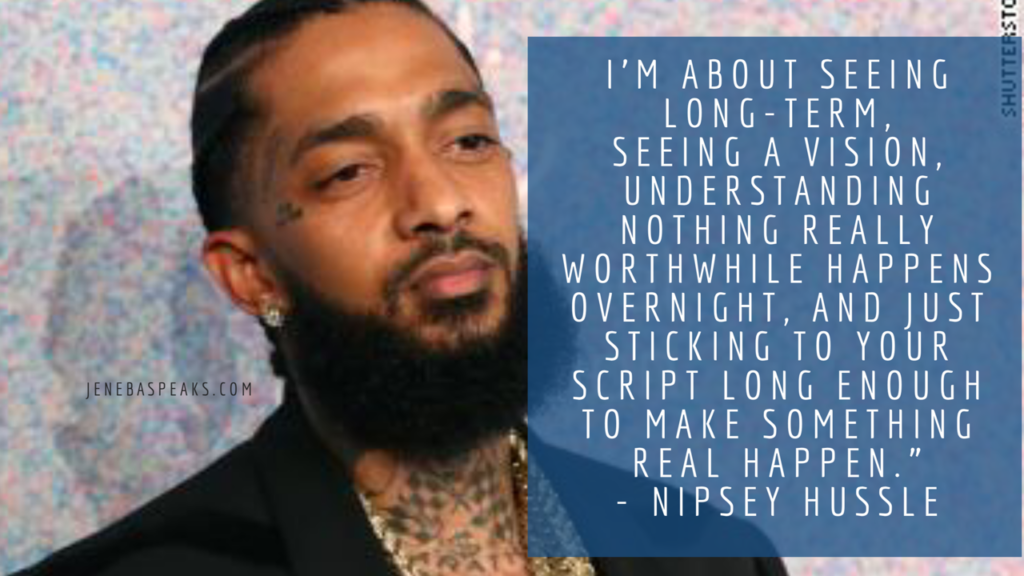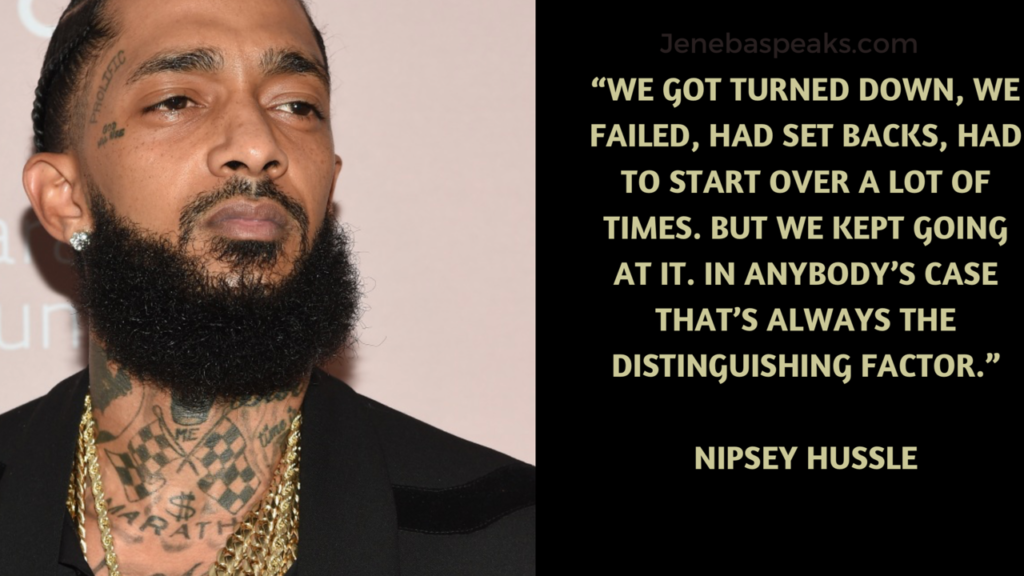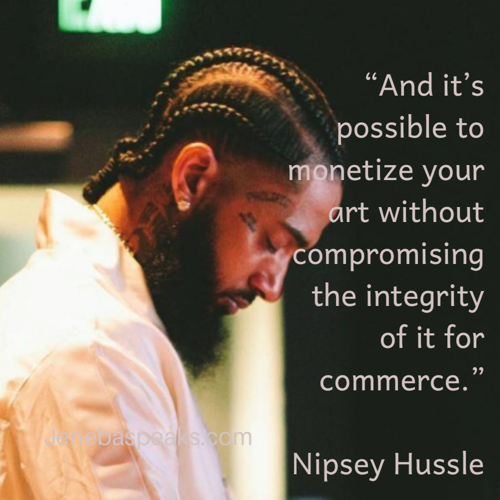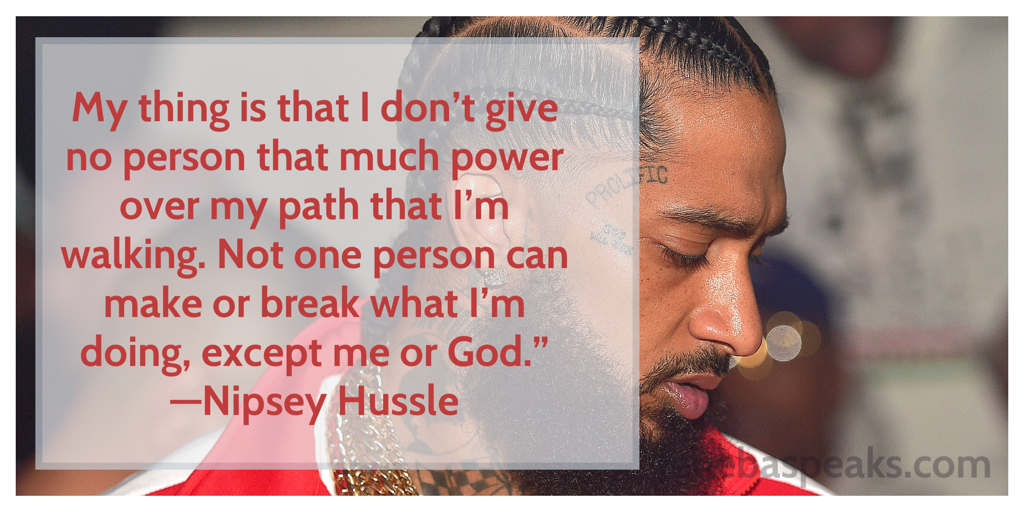 Jay Jay Ghatt is also editor at Techyaya.com, founder of the JayJayGhatt.com and JayJayGhatt.com where she teaches online creators how to navigate digital entrepreneurship and offers Do-It-For-You Blogging Service. She manages her lifestyle sites BellyitchBlog, Jenebaspeaks and JJBraids.com and is the founder of BlackWomenTech.com 200 Black Women in Tech On Twitter. Her biz podcast 10 Minute Podcast is available on iTunes and Player.fm. Follow her on Twitter at @Jenebaspeaks. Buy her templates over at her legal and business templates on Etsy shop!