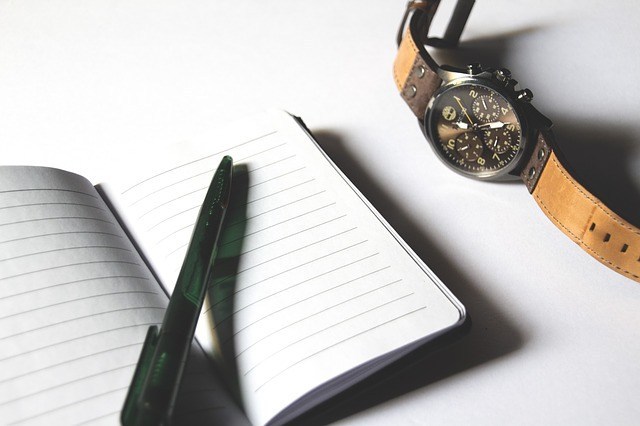 Creators are constantly battling the war of digital and online world where it is very easy for others to rip off their intellectual property and creativity for profit and credit.
When you discover someone is using your image(s), content, video or some other intellectual property you've posted on a blog, website, YouTube channel or some other medium, you'll need to contact the infringer to let them know you are aware they are violating your copyright and ask them to take down the content.
The first start is a Cease and Desist letter.  Most states require intellectual property holders to take this first step before pursuing other methods to stop the infringement or recoup penalties and fine for the theft.
Some people make claims for statutory amounts of money they are entitled to recover under US and other international laws. Most people just want the infringer to cease.
A Cease and Desist letter gives you the proper terminology and framework for that communication and puts the infringer on warning that further actions may come.
You can send this document in an email or letter by mail. It usually ends there.
Hire a lawyer or use one you have on retainer to get one drafted up for your general use. There are free templates online.
I have one I sell on my ETSY page that you can download for just $7!
This is a Cease and Desist Legal Template that you will need to customize for your particular situation and your state, and products/brand. You could do a simple Google search to add any state-specific protections if you want but this document would suffice and get the job done!
This is a super low cost basic hassle-free service for you as a side biz preneur or a micro-biz who does not have and/or cannot afford to hire an attorney to do it for them.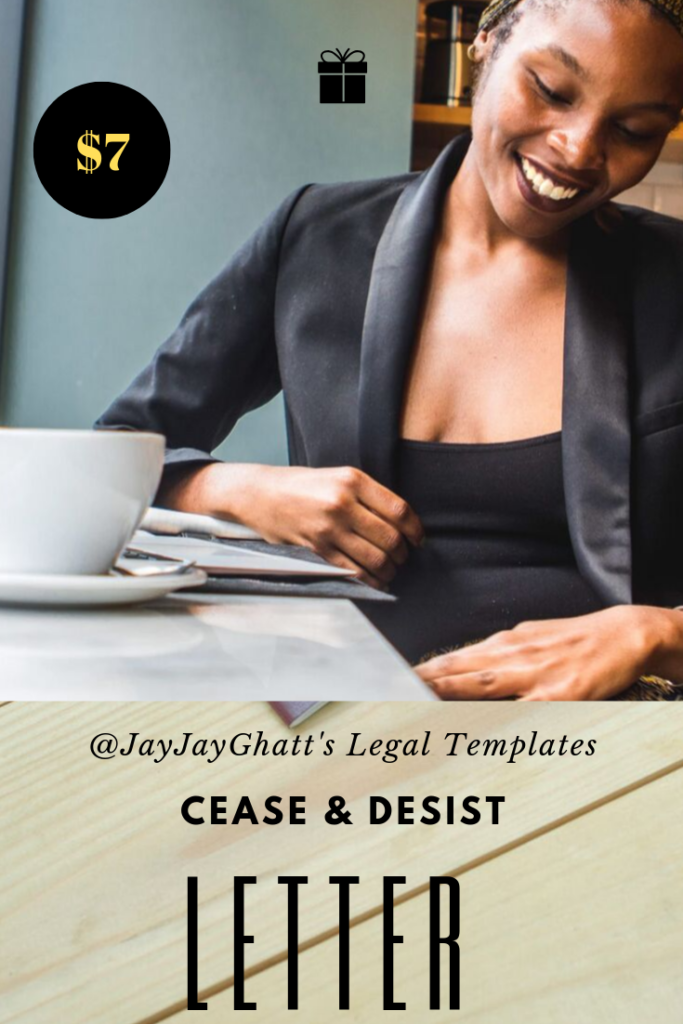 Jay Jay Ghatt is also editor at Techyaya.com, founder of the JayJayGhatt.com and JayJayGhatt.com where she teaches online creators how to navigate digital entrepreneurship and offers Do-It-For-You Blogging Service. She manages her lifestyle sites BellyitchBlog, Jenebaspeaks and JJBraids.com and is the founder of BlackWomenTech.com 200 Black Women in Tech On Twitter. Her biz podcast 10 Minute Podcast is available on iTunes and Player.fm. Follow her on Twitter at @Jenebaspeaks. Buy her templates over at her legal and business templates on Etsy shop!