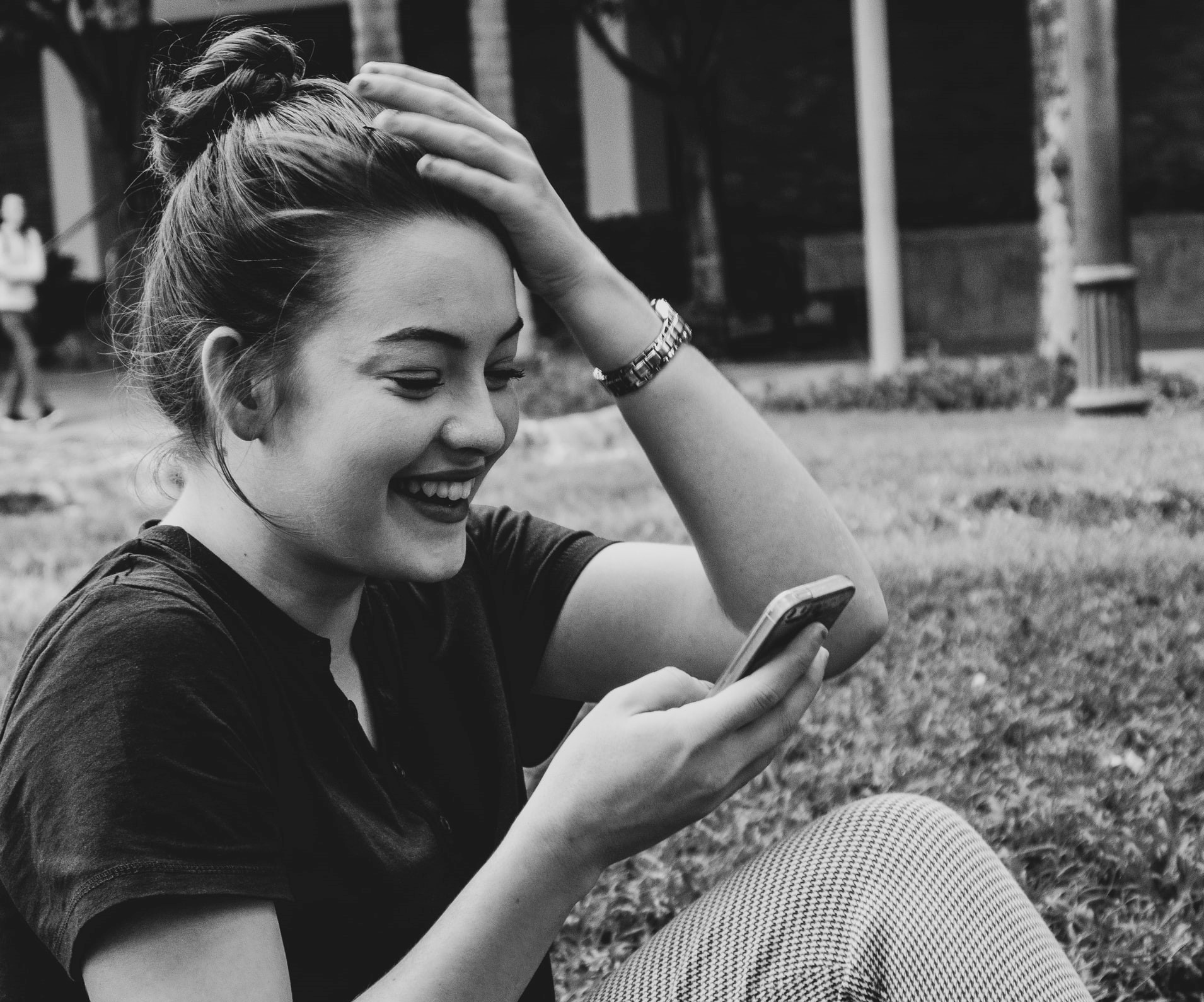 I almost fell for a black hat seo scam the second time and want to share what happened so other bloggers do not fall prey.
Let's talk basics before I dig into it
For background and for those who are unaware, a big part of earning income for a website is generating traffic via search engines like Google, Bing and Yahoo. When people search for a certain topic using these tools, they usually just click the link to the first few pages that show upon the first page. So as a website owner, the more your site is #1 thru 10, the more income you will earn from ads, affiliate commissions and product sales from whatever you are selling on that site. Traffic= money.
The search engines have systems called algorithms that determine what site is most relevant, credible and authoratative to send to a user who types in a search term. Sites with high domain authority are most valuable.
Domain authority can be described through four dimensions
prestige of a website and its authors
quality of the information presented
information and website centrality
competitive situation around a subject
A domain authority of is a measure of a website's authority based on its backlink profile. The scale runs from zero to a hundred. Generally speaking, the higher this number, the stronger and more authoritative the site is.
The most credible way to geta back link from a credible website is if the author organically mentions it as part of their regular posting or coverage.
Many times, owners of new or less popular sites will try to accelerate their website's authority by "growth hacking" their way into getttin recognized by established websites.
They do this commonly in one of two ways:
Guest posts.  Guest posting is when a guest author offers to pen a post for an established blogger and will adds a link in his/her guest article or is allowed to have a do-follow link (meaning the Google search crawlers will follow and count the link rather than ignore it as would happen with a no-follow link) back in exchange for the complimentary guest post.
Resource Offer: Another common way is for the website seeking the back link to ask the owner of a high DA website to link a resource page or valuable piece of content to an existing piece of content, by replacing a dead link or just simply adding another resource.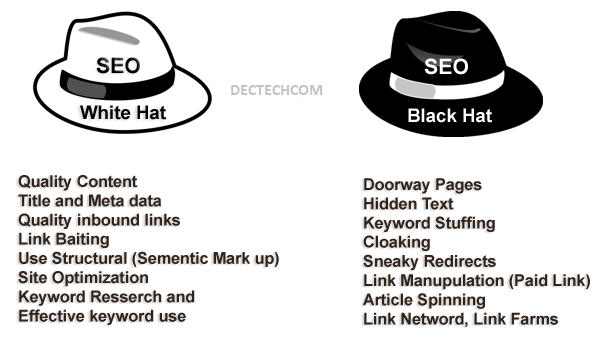 These are White Hat SEO options or in other words, legitimate and common methods. Then you have Black Hat SEO, which are essentially dubious, unethical and downright sneaky ways to get back links.
Comment Spamming – A common way of sneaking in a bunch of links is by commenting and adding a link, if the website owner allows it, to a site seeking backlink 'juice" or authority.
Sneaky redirects – Another way is to code in sneaky redirects from legitimate sites over to a totally different site looking to be boosted.
A new way and more sinister way is through pure deception. A person contacted me via email claiming to be the attorney for an image owner used on my website. I got that image from one of the free photo stock sites which licenses out images based on Creative Common Zero, which means you can use the image in any form or method with no requirement to credit the photographer or link back.
The person claimed that I was in violation of the copyright of the image and would be subject to liability and taking it down would not remove my liability. As an attorney, I am aware of US Copyright laws and as an owner of a stock photography website, Picnoi, which hosts CC0 images, I am awar that there is no requirement to mention the photographer though it is a nice thing to do as a courtesy and in support of their work. As such, I usually try  my best to give credit to each photographer's whose image I use that I got via a free images website using a CC0 license.
I agreed to give the photographer credit and to link back to his/her photography website. Instead of that, the so called "attorney" sends me the link to an irrelevant transportation company in the UK.  This lead me to check out the domain of this attorney and it links to a relatively new website with a few blog posts and has nothing to do with law, the image I used, representing creatives or even the website I was asked to link to… I replied back asking the "attorney" to send me the name and photographer's website and I would link to that and only that a professional courtesy and for good will but not to any random irrelevant site.
Radio silence. I didn't hear back.
So the lesson here is: 1) do not use images you did not take yourself, you do not have the rights to use or that you pulled off Google. 
2) Use only images from reputable paid or free sites like Picnoi.com, Pexels, Unsplash, Pixabay and others which allow you to use any image without reference or link puruant to the CCO license;
3) Do your due diligence when emailed with this scam by searching to see if the person sending the email is from a legit lawfirm. If you are comfortable, feel free to call to do your investigatie work.
and finally
4) Ask questions and do not too quickly acquiesce to give away the link. Linking to a dubious website could land your website in hot water with Google which could declassify it.  The more you come off as being aware of the law or your rights and obligations, the less likely you'll get follow up emails demanding more from  you or threatening you with lawsuits.
I did a video summarizing this for those amongst us who prefers audible and visual instruction and information.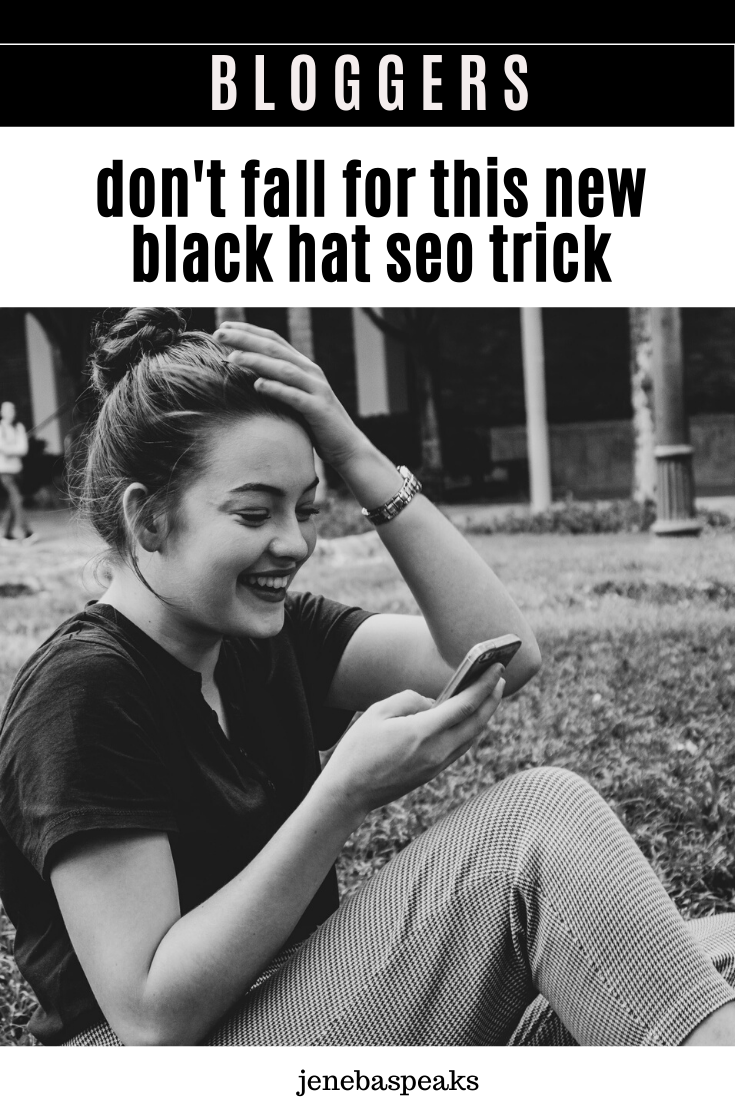 Jay Jay Ghatt is also editor at Techyaya.com, founder of the JayJayGhatt.com and JayJayGhatt.com where she teaches online creators how to navigate digital entrepreneurship and offers Do-It-For-You Blogging Service. She manages her lifestyle sites BellyitchBlog, Jenebaspeaks and JJBraids.com and is the founder of BlackWomenTech.com 200 Black Women in Tech On Twitter. Her biz podcast 10 Minute Podcast is available on iTunes and Player.fm. Follow her on Twitter at @Jenebaspeaks. Buy her templates over at her legal and business templates on Etsy shop!