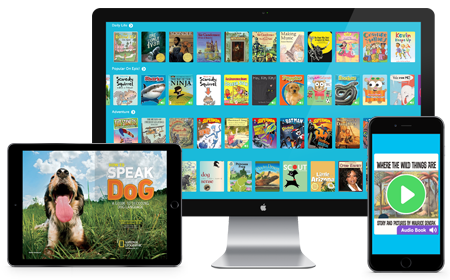 Epic! provides an unlimited selection of eBooks that can be instantly discovered, read and shared with friends. Personalized for each individual reader, Epic! is the only place to access thousands of high quality, curated children's books without the need to purchase or download them one by one. Beautifully designed for mobile and featuring fun, game-like elements, Epic! provides kids with a personal library they can take anywhere. In a world of unlimited screen time, Epic! is a smart alternative to games and videos. Epic! is available on all iOS and Android devices.
$24.99 for 6 months access
Buy Now
"My heart couldn't be happier! My son has read around 8 books in the past few hours! He loves the app Epic! It is $4.99 a month, but the books that are available are current books that interest the most reluctant of readers. This app is worth the money! It's AWESOME!!!!!!"
Ashley B