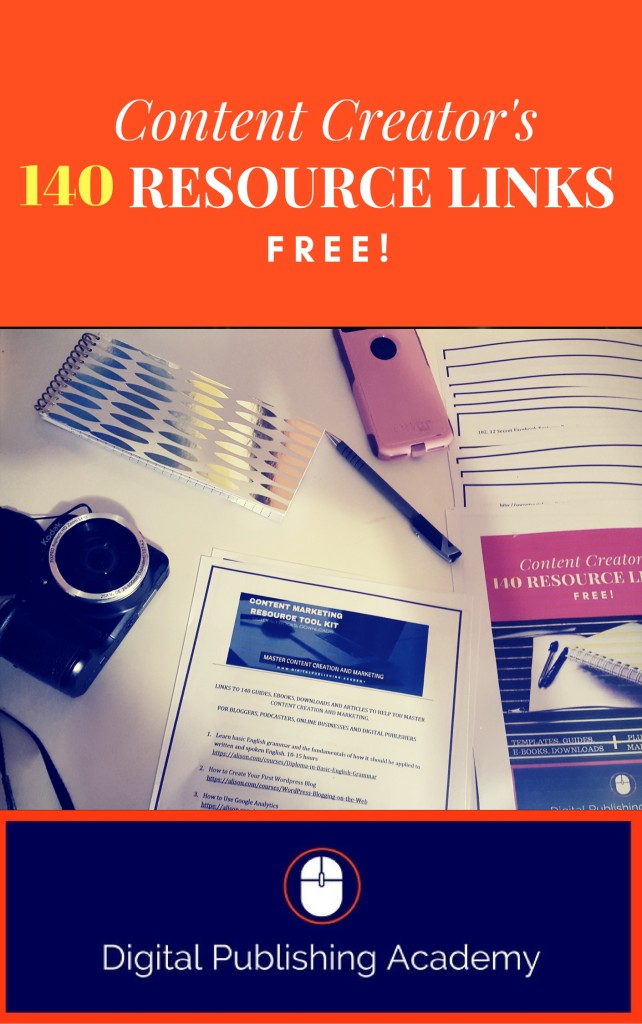 FOR BLOGGERS, CONTENT CREATORS AND MARKETERS
I am a knowledge junkie! I love watching YouTube tutorials, learning from webinars, podcasts and attenting online and in personl seminars, conferences and sessions about my field.
I also sign up for everything and am fed a steady streem of free resources, ebooks, guides, downloads, templates and such.
I've curated my fave among these and have come up with 140 of best online resources around!! Woweee!
You can NOW have access to all the guides, ebooks, downloads, cheat sheets, templates and articles I use.
Whether you are just started out as a blogger, vlogger, YouTuber, content creator, ecommerce website manager or some other digital publisher or online biz owner, these links will help you launch, grow, and scale your website, blog, eCommerce store, or other online or digital presence.
Some of the sources may require you to further sign up to access their downloads but they are all FREE!.
I've included a bonus of 25 Udemy tutorials at the end too! Enjoy!
GET MY LIST OF 140 FREE CONTENT RESOURCES LINKS!