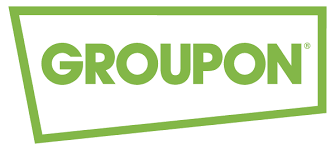 This blog is partners with Groupon and we're excited to let you know that the site, most famous for offering deals, has branched off to a new service where it curates coupons and other offers from leading merchants!
You can search for awesome deals from big box home improvement stores like Home Depot and get $5 off coupons and lawn care deals that are good nationwide or at participating stores.
 Best of Orlando is another merchant offering free Universal Studios and Disney World Tickets  and 25% off the cost of a ticket.  Anyone who has been to one of those theme parks in Florida are aware that they are price at over $100 a ticket so as you can imagine, getting $25 off is a deal!
Wanderlust frequent travelers and thrill vacationers should check out the deals at Bookings.com and Hotels.com where we spied free one night stays and more!
Pet lovers can score up to  $450 off pet supplies and services and more at Petco.
Then for the Back-to-School crowd, as blogged before, there are Groupon Coupons
Macy's – 60% off store wide and more
Office Depot – 50% off already reduced items discounted for the Back-to-school season
Target -5% off Everyday shopping spree which you need at Target because you never leave that store with what you just went in there for
Footlocker -As much as $200 for apparel and sneakers which a large family with a lot of children who take gym or play sports need.
Toms – 25% off the popular go-to mom shoe
NewEgg – Deep markdowns on laptops and tablets for your kid heading off to college
Old Navy – Not just 60% off but an extra 30% off clothes you need to stock up on for back-to-school
Asos – 10% off for your fashionable tween or teen and 20% off for moministas who are working moms
Kohl's -An extra 20% off already reduced back-to-school items and I spotted a big $30 off Nike coupon too!
Walmart -Up to 86% off electronics for your college- or high-school bound kid.
Sears – Not just a $35 off site wide on all departments, but discount codes on auto service to get the minivan in shape for the new school year
And more!
Explore Groupon coupons today!