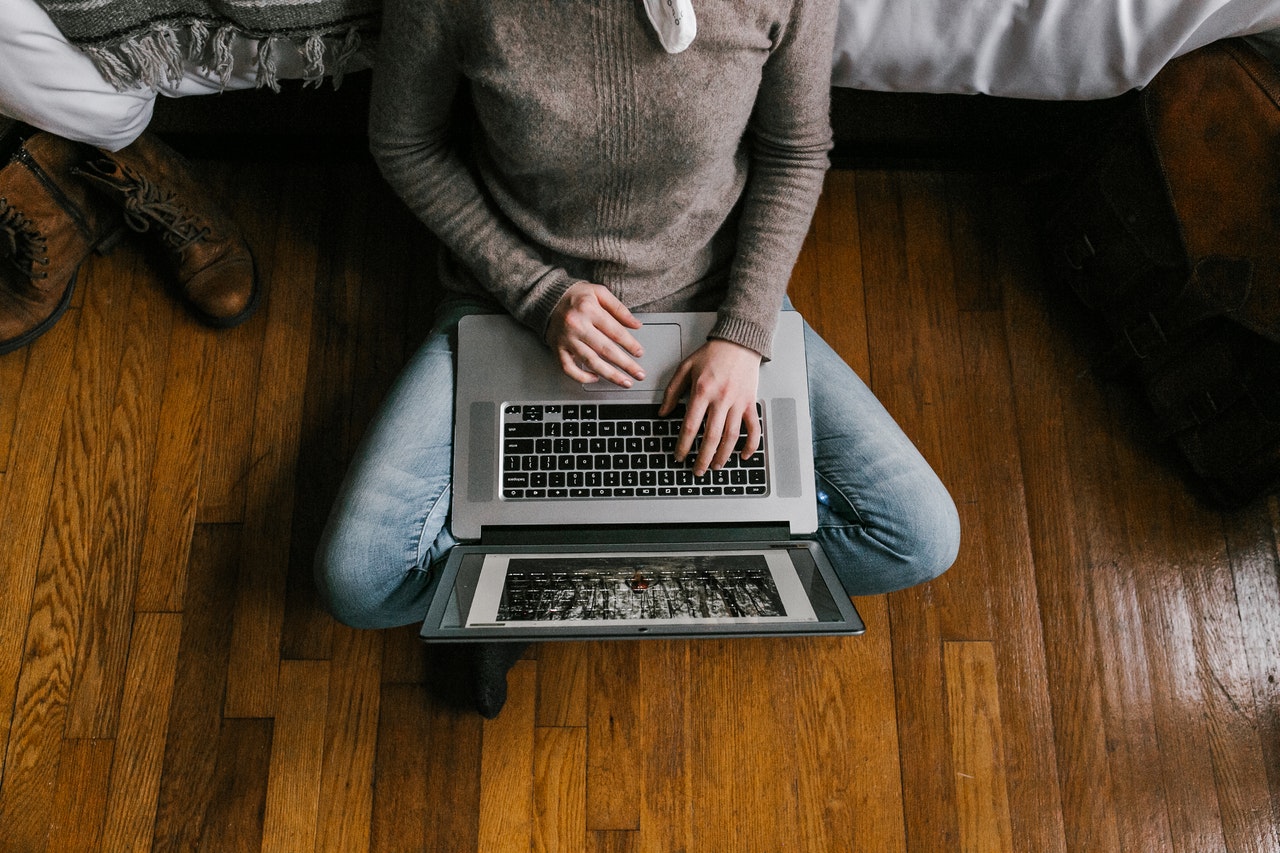 In this economy, it is a good idea to find a second source of revenue to supplement your household income. The extra money can be used for savings, for a vacation fund or to start the foundation of a business venture you want to launch.
One of the easiest businesses to launch is a web-based one.  Since the Internet really took off about a decade or two ago, online content creation has enabled many people who ordinarily would not have the resources to create and operate a "brick and mortar" business to build profitable blogs and sites.
People sometimes have unrealistic expectations on how much money they can make from a blog. On average, if you dedicate time and effort, you may make an extra $100-$500 monthly. The most famous and popular bloggers can rake in as much as $5,000 or more monthly from a combination of ad sales, pay per click affiliate ads, hosting events and working with brands as brand ambassadors.
Making that amount of money is rare and requires large repeat and unique audiences and traffic of about 1 million  monthly or more.
But if you are going to get there someday, you might as well launch the blog from the mindset of considering it a true business and not just a hobby.
The easy part is setting up a blog or business website. It is very low cost and requires minimal cash investment. The work is how much effort you put in creating quality content and building audiences.
Here is a general breakdown of the cost and administrative things you need to do to set up a website that you can quickly make money from and monetize.
Set up:
1. Pick a Platform: 
A blog platform is great because it has tons of templates you can easily pick and customize without having any technical experience at all!
Blogger, Tumblr and WordPress.com are the most popular formats. Tumblr is the easiest to use and set up. Blogger has a ton of widgets and tools that you can use and implement to create an awesome site. Also, ever since Google purchased this platform, it is super easy to place Google Adsense ads on your blog and quickly make money from audiences.
WordPress.com does not permit plugins or Ads because it is free, but there is a new AdWords program you can apply to. WordPress.org is the version you use if you will get your own hosting account. That is a great option because you own all the content. The free platforms are technically owned by those platforms and they can shut you down and all your content in a drop of a hat.
If you have funds to purchase personal hosting (I recommend Hostgator which starts at $2.75 per month, if cost is an option) and know how or have access to someone who can set it up for you, you can get a free WordPress.Org blog and only have to pay for the hosting and domain.

I've had Bluehost and Dreamhost but not anymore and now just use Go Daddy and am relatively happy with it because the customer 24/7.
If you are setting up a new business that is not a blog, you can use these blogger platforms for your business site as well.
2. Purchase a unique domain name
It's a great idea to get a personal unique domain. You get instant credibility by using your own domain.
You can do it instantly when you set up a Blogger via Google Wallet or you can get one from a site like GoDaddy.com and then link it. WordPress.com also enables you to purchase a private domain when you set up. A personal domain adds credibility to your site and relays a more professional image. It helps you get taken more seriously. They cost as low as $8 per year.
If you don't purchase a domain, but operate under the platform as a subdomain, such as WordPress.Jenebaspeaks.com or Jenebaspeaks.blogger.com, your blog is owned by WordPress or Google/Blogger not you. For as little as $8 annually, you should want to own all your hard work.

3. Separate your blog as a separate entity
If you anticipate spending a lot of time blogging, quickly growing an audience or community or blogging on controversial topics like politics, you may want to insulate yourself from potential liability from comments or subjects you talk about on your blog.
Or if you have a business and do not want any potential lawsuit judgment that can attach your personal assets, like your home, clothing and vehicles, it's best to separate the business.
An easy way to do this is to start treating your new website as a separate business.
You can go to the state tax assessment online and register a fictional or trade name. It usually cost about $50 or so and requires you having a registered agent or live in the state for service of process purposes.
Setting up a trade name tells the world that your blog is an entity. It can also be used in case you want to open a separate business checking or savings account for the business. You also can use the business to get various small business tax credits and write offs later come tax time. Talk to your accountant about that, but keep and track all receipts for all blog purchases and revenue so you can take advantage of tax savings options.
Next, consider getting a rider on your home owner's or renter's insurance policy for as low as $60 a year. The insurance protects your personal assets just in case you are sued. Hopefully, you avoid defaming others, publishing personal information or untruths and screen commenters to make sure they do not do the same.
If you are really serious about your blogging, consider setting up as a LLC  (Limited Liability Company) with the state.
That way if someone sues, they'll sue just the entity and not you in your personal capacity, protecting your home and other personal assets from having to be liquidated to satisfy a negative judgment.
4. Create a Filing System:
To really separate the blog as a business from your personal self, create a separate file box for blog related documents. You can purchase a file box from a office supply store. For bloggers, I suggest creating the following tab categories: Media Kit, Ad Network Contracts, Vendor Contracts, Payments, Invoices, Formal Organization documents,  Licenses, Insurance documents, Ad Network Payments, Phone records, Travel and Conferences, Contests, Domain and Hosting, Loans or Investors. As you create your media kit, start hosting contests and giveaways, and sign up for ad networks, these categories will come in handy to place contracts and other related documents.  After creating quality daily posts and growing a following, monetize with Google Adsense or Adwords or other Ad network. Eventually, you can host Twitter parties, sign up for various ad networks, and utilize any number of means for making money off of your traffic.
Having a file category already set up for these items when they come up will make you more likely to file them away properly. You'll need these later come tax time, if there is a contract breach or you later want to get an investor.
5. Get a PayPal Account:
You don't need to pay all the annual fees associated with a business checking account at a bank, some of which require a minimum deposit. A low cost or free way to manage blog expenses and profits is to set up a PayPal account to hold payments and make expenses. You can track finances through it too.  There are various free desktop and mobile small biz applications you can also use.
There are other platforms Square,  Stripe, and others.     I use Square for my coaching platform JayJayGhatt to book appointments and it works perfectly!

6. Get a Google Voice Phone Number or a P.O. Box:
If you anticipate doing reviews and need to accept products or you plan to reach out to readers who win blog contest to send prizes to, you may need a phone and physical address. The cheapest way to do this is to get a Free Google voice number.
You can screen calls, listen to messages online or from your phone, set up a personal greeting and everything for FREE.
Get a P.O. Box for packages, and  because some vendors don't deliver to PO box addresses, you can get a UPS store box or similar account. These accounts let you use the address of the store as your address and list your box number as a suite. They can cost as low as $100 per year, depending on where you live.
That's it and you're done. If you already have a desktop, or computer, for under $300, you have created one of the lowest cost business ever.
Here is a quick breakdown of the costs:
$10 Register domain:
$0  Hosting: Free via Blogger, Tumblr or WordPress.com
$60. Optional: Liability insurance rider on your home owner or renter's insurance
$50 Trade or Fictional Name registration:
$0 PayPal Account for Business
$0 Google Voice number:
$0 Google Drive cloud storage for large image files or databases
$100-200  PO Box or Virtual UPS Store address
$0 Mobile or desktop accounting system:
$0 Open source word processing
$0 Free Virus Checker
$0 Broadband or Internet Access – if you blog at libraries, coffee shops and other places where WiFi is free. Otherwise, add about$50 and up for
That's it!
Make sure you keep great records and separate them from your personal accounts and finances because in case your blog takes off and you eventually get offers or go out and pitch for financing to grow it, you will need pretty good books to present to an investor.
Good luck!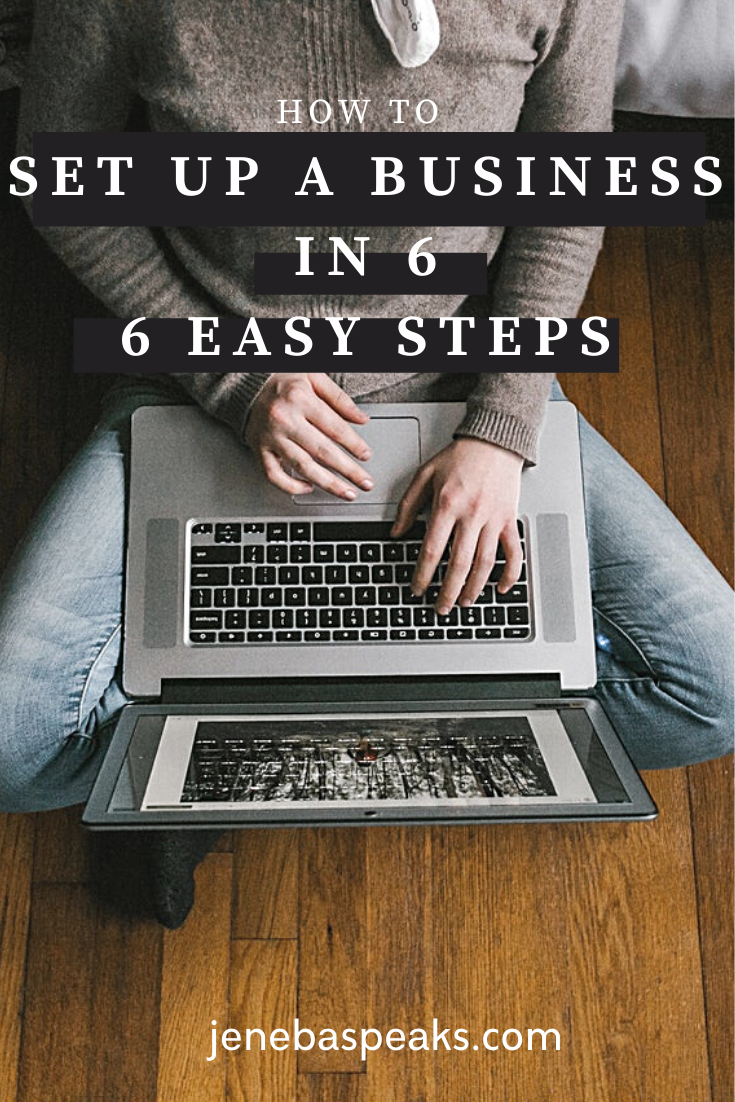 Jay Jay Ghatt is also editor at Techyaya.com, founder of the JayJayGhatt.com and JayJayGhatt.com where she teaches online creators how to navigate digital entrepreneurship and offers Do-It-For-You Blogging Service. She manages her lifestyle sites BellyitchBlog, Jenebaspeaks and JJBraids.com and is the founder of BlackWomenTech.com 200 Black Women in Tech On Twitter. Her biz podcast 10 Minute Podcast is available on iTunes and Player.fm. Follow her on Twitter at @Jenebaspeaks. Buy her templates over at her legal and business templates on Etsy shop!