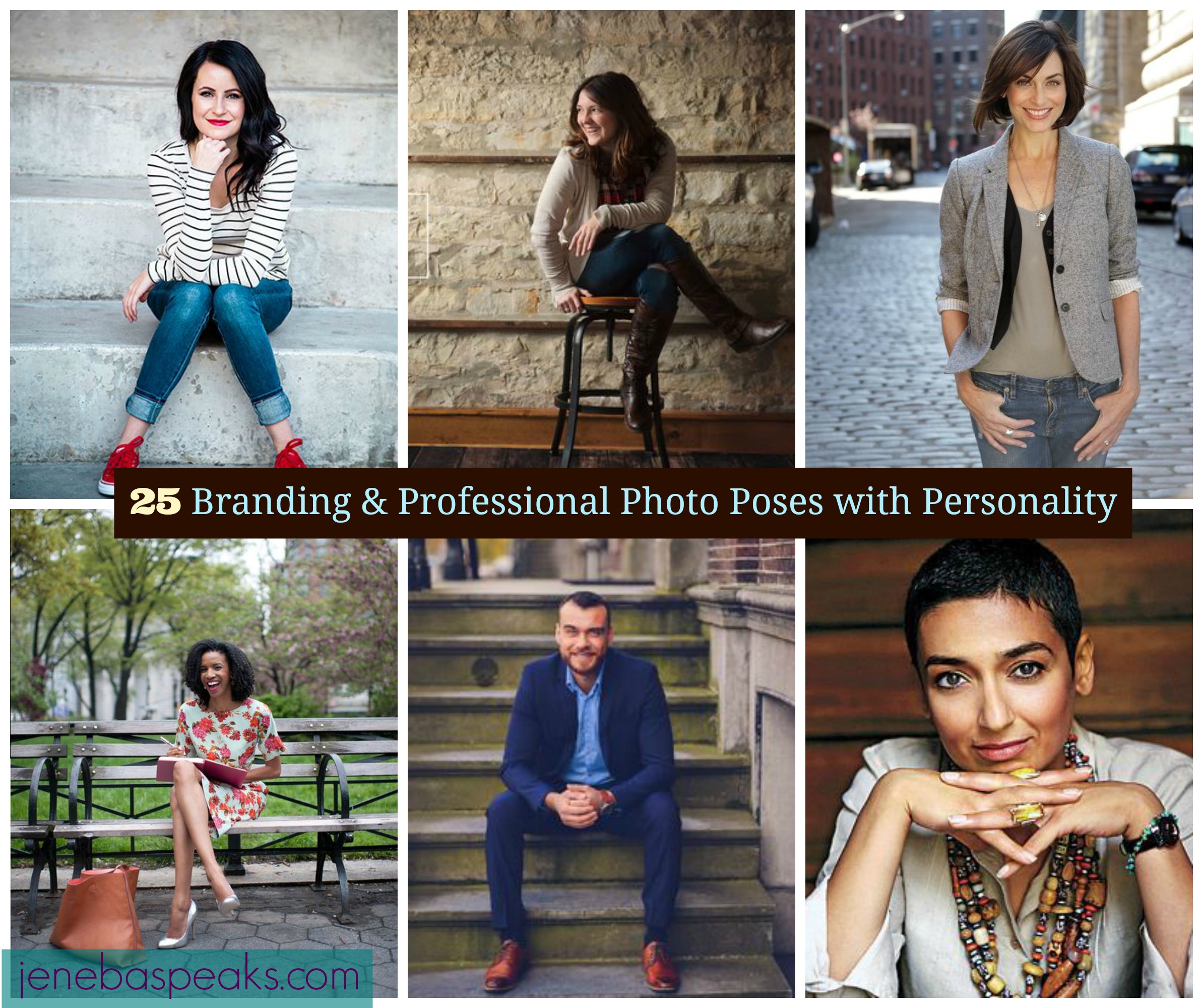 Professional photography. When you read those two words, you think of a man or woman in a business suit with her/his arms folded across his chest or leaning against a wall. It's a cliche stance.
I am thinking of doing new professional photos myself and wanted to have photos taken that are not the stereotypical ones I did over 5 years ago using the traditional business poses.
Back then, I didn't have a plan or any idea what look I was going for. This time, I've gone through Pinterest and picked out great photos with tons of personality.
(For image sources click here)
Whether you are aiming to come off approachable, trustworthy, friendly, authentic or fun-loving in your photo, it's all in the pose.
Here are my favorites and why I love them.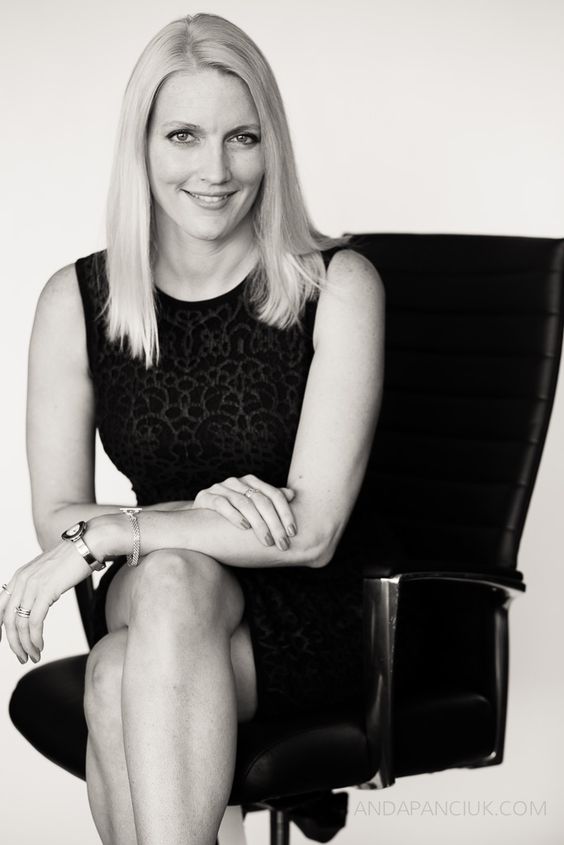 I like that she looks confident and authoritative but still approachable and relatable. The fact that she is leaning forward slightly is great because she brings the viewer in more and makes her come off a bit more familiar and personal.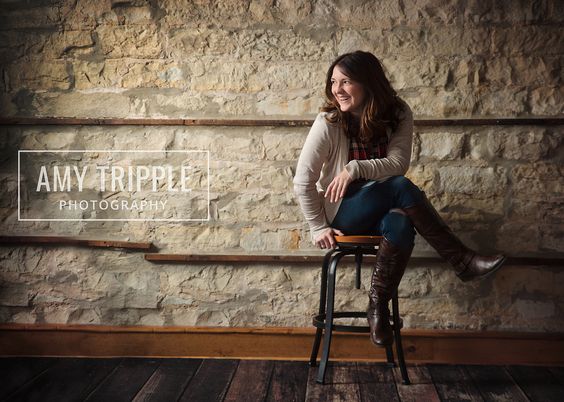 2. Even though the subject in this photo is looking away, she still comes off as personable because it appears that she is in the middle of laughing at a good joke someone to the side just told her.  I think this would be a great pose for someone who has a lifestyle brand or a humorist blog.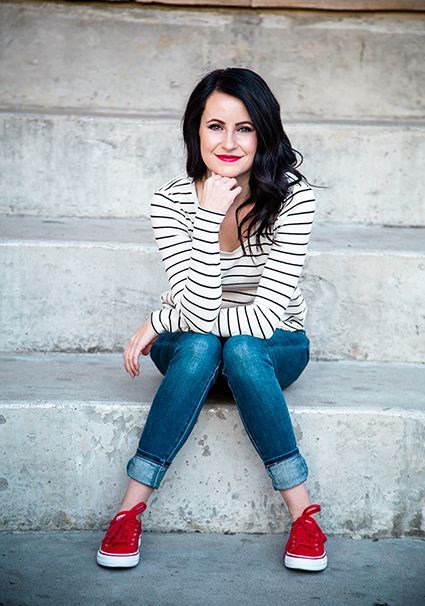 3. This is one of my fave poses. In fact, I've done something similar before.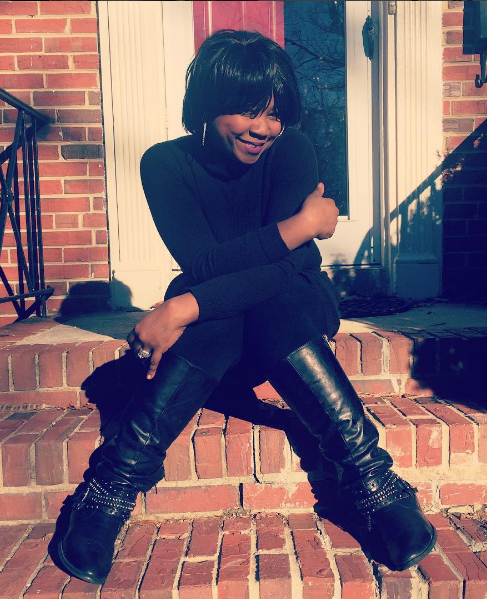 For the woman above, her red canvas shoes and crimson lipstick, together, create the perfect pop of color and juxtaposed with the blues and greys in the composition of this photo, I see happiness and vibrancy.  Her photo is bright and uplifting. I think this pose will work great with a life or business coach.
4. Mine, which is similar, I think, makes me look happy as well with that big smile. Hugging myself, I think I could come off likeable. I hope. 🙂
5. For men,  it can be touch and go, but men can be soft and tough at the same time. Here, this guy is sitting on some gritty steps in his really nice European suit. He looks fashionable but not too stuffy. He shows that he is not too good to do some grassroots work.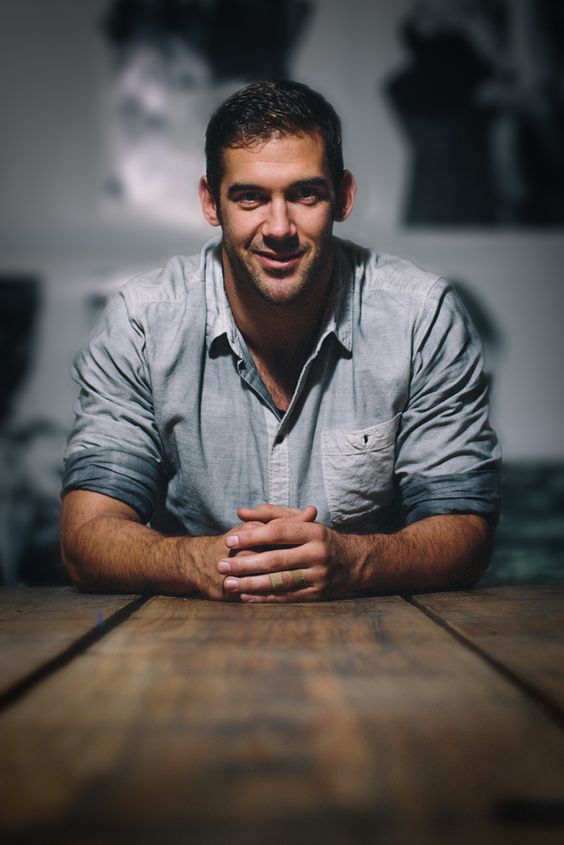 6. If a guy is interested in being a coach or an online digital seller, this photo sitting at a table with his hands clasped and leaning forward makes him come off as influential and still helpful. The smile is great too. Not too big, but still friendly.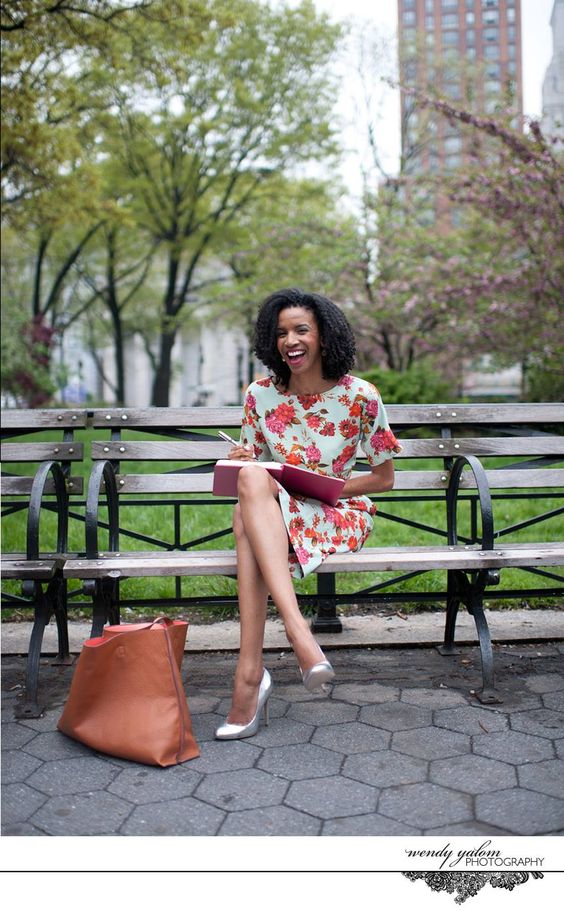 7. I love that this woman is outdoors and matches that setting with her very colorful floral dress. She is writing which makes me think that she is an author. I would drop the big smile because that seems unnatural. A more subtle smile would be better but this photo is still awesome. She looks fashionable and I could see a designer, publicist or some other person in a creative job doing this pose.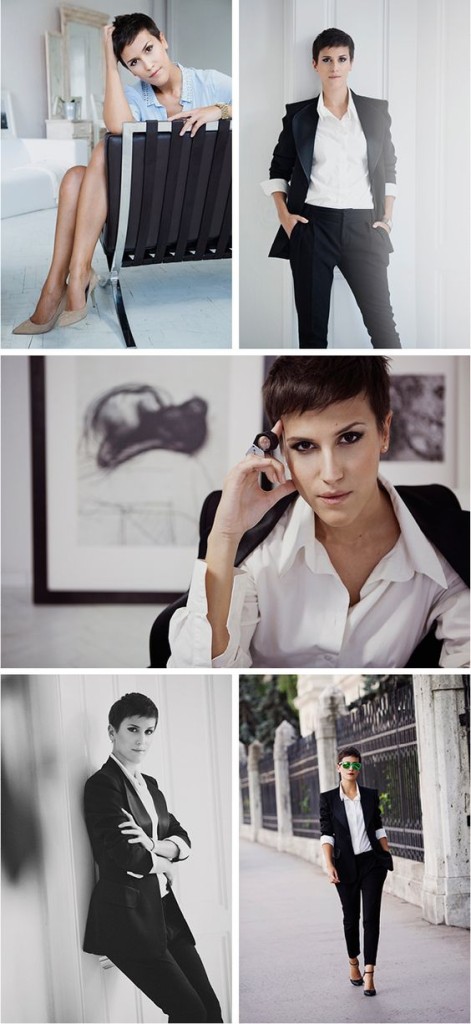 8-12. In all 5 of these photos, the subject looks intense. There is some sex-appeal to it. At the same time, she looks in control. I think these poses would be great for an author of a fictional adventure series or a woman in a male-dominated field. She also looks a bit intimidating. Depending on the feel one is going for, these photos make work perfectly.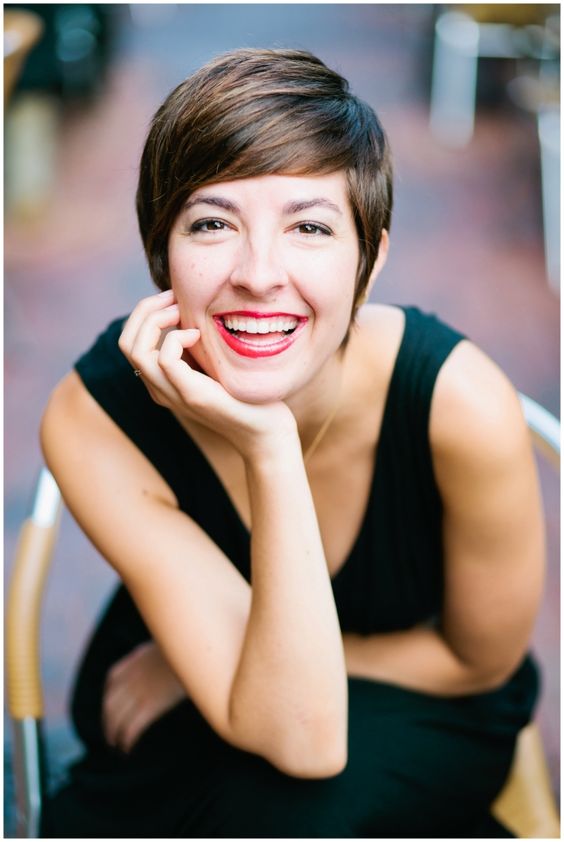 13. Here is a twist on the seated leaning-in pose. She leans in intensely and even more than usual. Rather than drawing the viewer in, she looks to be going up to the reader and inserting herself in his or her space. I think a head of a personal services company or a life coach could do this post. It's a bit in your face so it could detract viewers that are interested in privacy, or introverts and the like.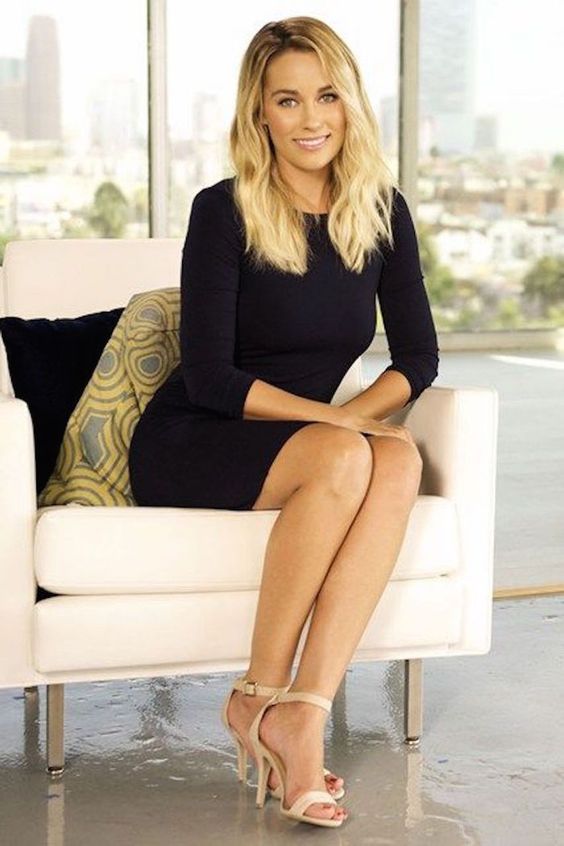 14. I see a woman in the fashion industry but at a head or executive level using this pose. The neutral sandals are chic and the black long sleeved sheath dress is business. It's a nice mix of both. The loose waves in her hair makes her look in between corporate and casual. It's like "take your pick. I can be a hard ass or sweet but don't make me have  to choose." ha!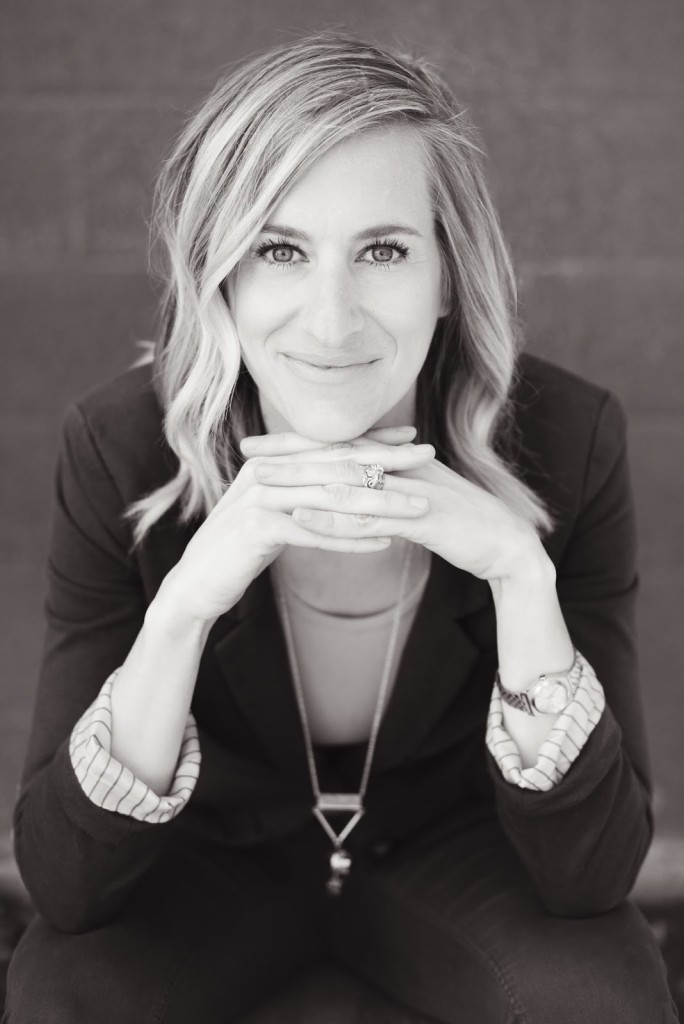 15. Here is another super extended lean in pose, but with her hands under her own chin, this subject seems to be exercising some restraint and puts some boundaries between the viewer and herself. I see a psychotherapist, doctor or someone in the health and wellness industry rocking this pose. She comes off as helpful and empowering but wants you to meet her half way.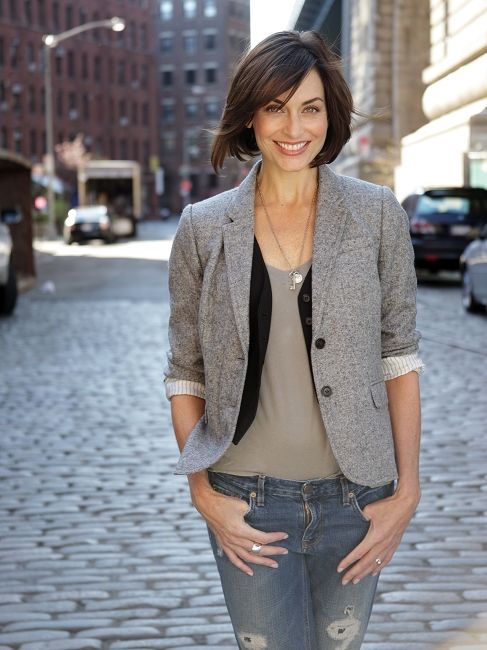 16. This is one of my faves because I love on the street backgrounds and I love cobblestone streets. With her thumbs in her pockets and hands by her side, she is more open than many of the others where the subjects have some part of their body crossed (their feet, arms or fingers). A fashion blogger, a self-help author, or even a journalist or some other correspondent or writer that tells stories could use this pose. She comes off as trustworthy and personable.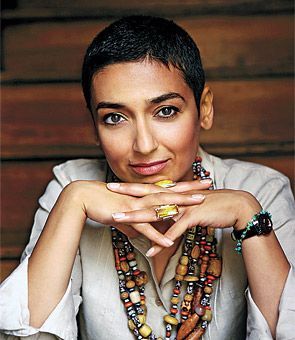 17. Often times, professional photographers warn subjects about too much jewelry because it can be distracting. However, in this photo, I think the eclectic and colorful pieces this subject wears make her even more interesting. The fact she has short closely cropped hair and her soft make up and intense eyes bring you into her world. You want to know more. This is a great look for someone who is a teacher, professor, instructor or some other person in the training field.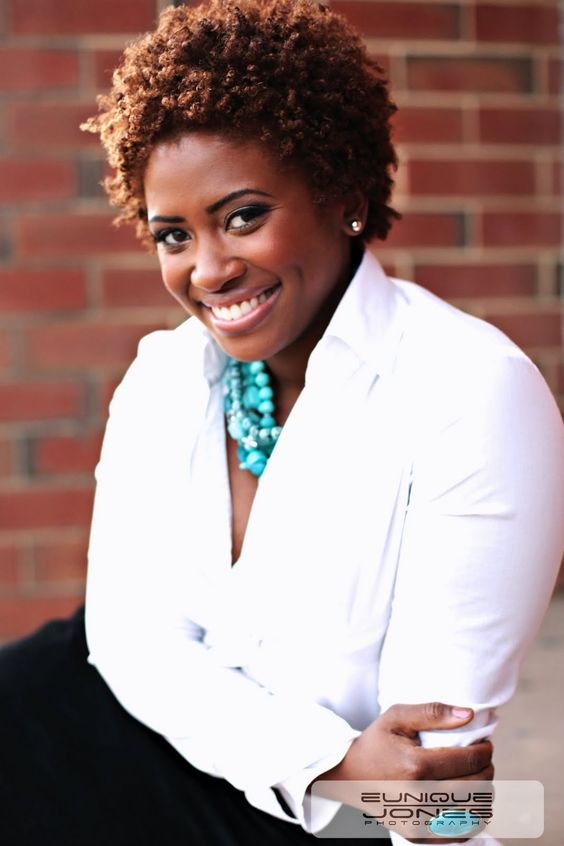 18. I love a crisp white collared shirt so this already draws me in. She looks to be in business, but with her right hand grasping her left arm while leaning in this way, she also comes off as a "girl next door" or the team lead you trust and like. It's a very business look but with the addition of turquoise jewelry, she makes one comfortable and she looks confident and in control. It's a photo for a business leader for a contracting or consulting practice. She looks like a dealmaker.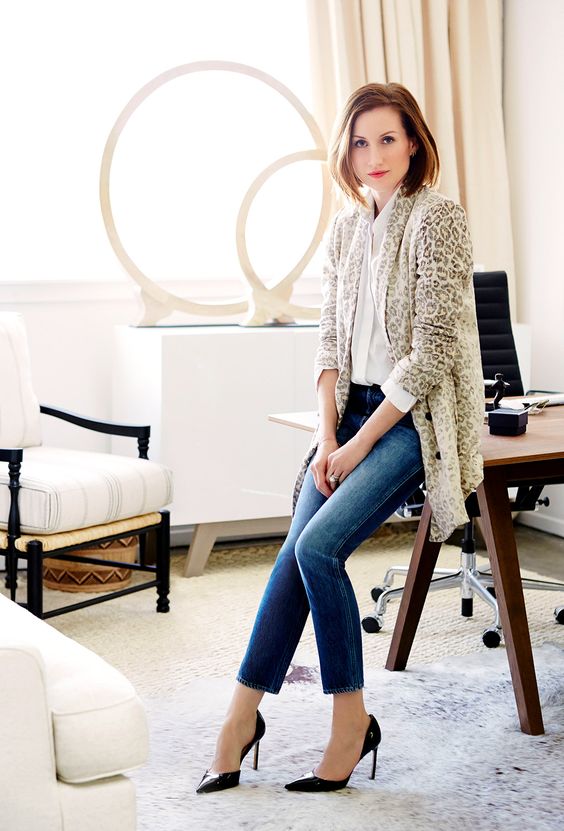 19. I appreciate photos inside someone's office. I like that her feet are angled inwards toward each other. It's an awkward position but that is what eases the intimidation factor that comes from that fabulous office space she is in. But like the other photo above, there is a sweet but still forceful look about her gaze. I love it.
20. This woman makes me happy. She has warm blue eyes and a nice smile that is almost a smirk. It says to me, "I don't take myself too seriously and neither should you. Come take a journey with me." And with that, I'd go. With the elbow on the knee and fist on forehead, she looks like a problem solver but if she were an author, actress or model who recently wrote a book, this pose would work too.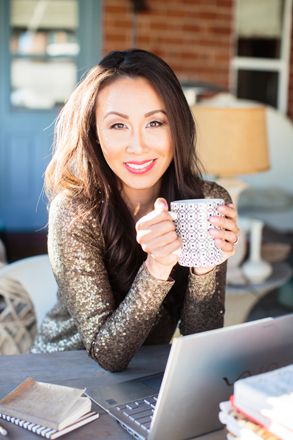 21. I see a business creative, publicist, blogger, digital business leader or even someone working in government services in a leadership capacity using this pose. She looks like a person who gets things done and with the smile and coffee cup appears to be a go-getter who can work all night but still not show it in the morning.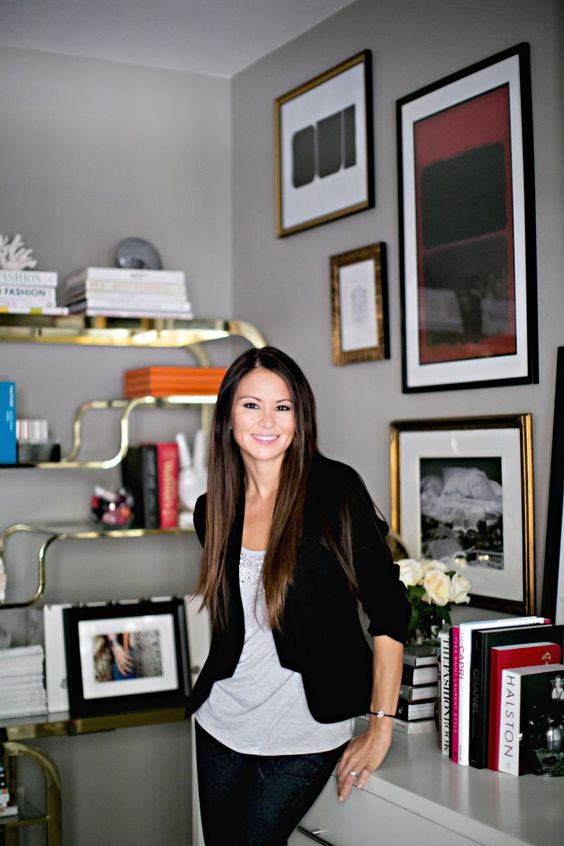 22. and 23 Below are variations of the leaning back  in an office look. The photographer played with depth and distance in this photo blurring the very busy background and making the subject pop. This location is great because it tells a bit of the story of what she does, perhaps an art or fashion buyer while still making her the center of attention.
Below, this photographer used an aerial shot which is great for creating a more slimming effect. I use this angle lots to look skinnier myself. But like the other one, you see some of the materials on her desk like maps, and art and you can see she may be a museum curator or an architect and the all black makes her too stand out against a busy background.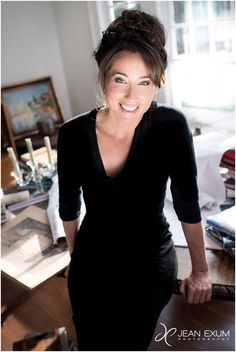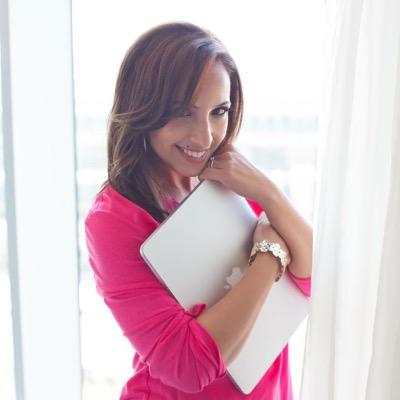 24. Here, Rachel Luna holds her Apple MacBook but looks seductively into the camera. She uses her attractiveness to draw you in, but with the laptop in hand, she also relays that the secrets to success are on slides on a presentation in her arms. It's playful but you have to be careful in not turning off women or people who resent sensuality being used to sell.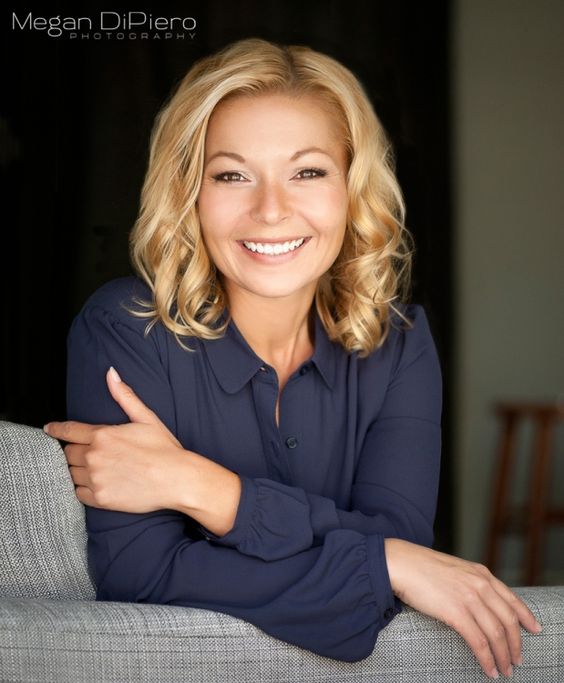 25. Finally, we're back to the crossed arms, but leaning over the edge of a sofa, she looks very warm and friendly. The viewer appears to have joined her at home and the open smile and unbuttoned top also makes her look welcoming and inviting. I see a journalist, TV or online personality or life or business coach using this pose.
There you have it folks! I think I will be selecting among these poses for my next photo shoot. Which are your fave and why?
Jay Jay Ghatt is also editor at Techyaya.com, founder of the JayJayGhatt.com and JayJayGhatt.com where she teaches online creators how to navigate digital entrepreneurship and offers Do-It-For-You Blogging Service. She manages her lifestyle sites BellyitchBlog, Jenebaspeaks and JJBraids.com and is the founder of BlackWomenTech.com 200 Black Women in Tech On Twitter. Her biz podcast 10 Minute Podcast is available on iTunes and Player.fm. Follow her on Twitter at @Jenebaspeaks. Buy her templates over at her legal and business templates on Etsy shop!