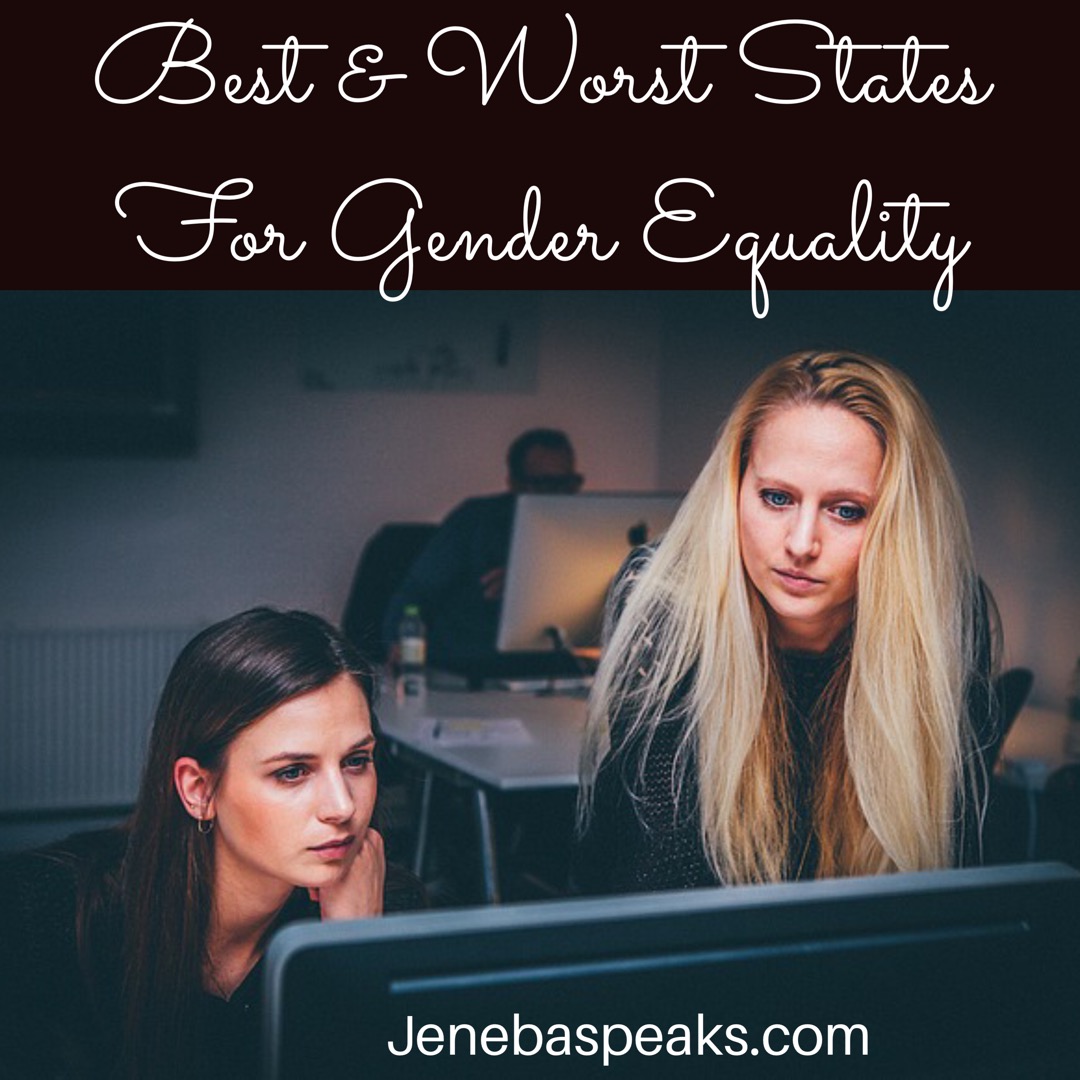 Gender pay equity and other similar issues are among the top issues and n this upcoming general presidential elections. Sadly, the news isn't that great.
The United States has falls 8 places since 2014 to the 28th position on the Global Gender Gap Index.
In order to determine the most gender-egalitarian states, the personal-finance website WalletHub conducted an in-depth analysis of 2016's Best & Worst States for Women's Equality.
WalletHub's analysts compared the 50 states across 15 key metrics. Its data set ranges from the gap between female and male executives to the disparity between women's and men's unemployment rates.
Here is how it broke down:
Best States for Women's Equality
1 Hawaii
2 Alaska
3 Maine
4 California
5 Vermont
6 New Hampshire
7 Minnesota
8 Maryland
9 New York
10 Wisconsin
Worst States for Women's Equality
41 Virginia
42 Oklahoma
43 Kentucky
44 Mississippi
45 South Carolina
46 Louisiana
47 Pennsylvania
48 New Jersey
49 Georgia
50 Utah
Best vs. Worst
In every state, women earn less than men. Wyoming has the highest gap, with women earning 32.3 percent less, whereas Hawaii has the lowest, 7.2 percent.
Men have longer average workdays than women. North Dakota has the highest work-hours gap, with men working 19.3 percent longer. Nevada has the lowest, with men working 9.0 percent longer.
In nearly every state, women represent the highest percentage of minimum-wage workers. Louisiana has the highest gap, with 56 percent more females. Alaska, South Dakota, Utah and Wyoming have an equal ratio of females to males.
Alaska has the highest unemployment-rate gap favoring women, with 2.1 percent more unemployed men. Utah has the highest gap favoring men, with 1 percent more unemployed women. The unemployment rate is equal for men and women in Indiana and Wisconsin.
In every state legislature, male lawmakers outnumber their female counterparts. Wyoming has the highest gap, with 84.6 percent more males. Colorado has the lowest, with 27.6 percent more males.
For the full report and to see where your state ranks, please visit:
https://wallethub.com/edu/best-and-worst-states-for-women-equality/5835/
Jay Jay Ghatt is also editor at Techyaya.com, founder of the JayJayGhatt.com and JayJayGhatt.com where she teaches online creators how to navigate digital entrepreneurship and offers Do-It-For-You Blogging Service. She manages her lifestyle sites BellyitchBlog, Jenebaspeaks and JJBraids.com and is the founder of BlackWomenTech.com 200 Black Women in Tech On Twitter. Her biz podcast 10 Minute Podcast is available on iTunes and Player.fm. Follow her on Twitter at @Jenebaspeaks. Buy her templates over at her legal and business templates on Etsy shop!