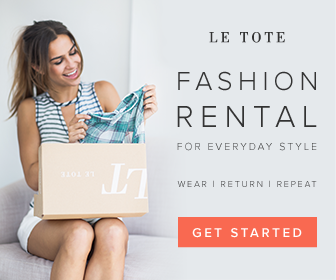 Le Tote is a monthly fashion subscription service that allows members to rent sets of clothing and accessories, with monthly membership fees starting at just $39/month. Each shipment is curated using Le Tote's proprietary algorithm, taking into account your style preferences and past ratings.
$39 Per Month to Start
Buy Now
"I love to embrace the spontaneity of what gets styled in my tote. Le Tote is a great way to get outside of your comfort zone or to break a style rut without the commitment."
Kristen D.