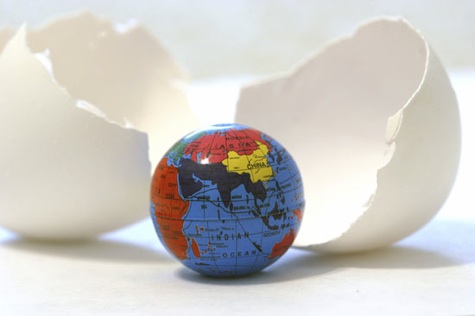 As a follow up to my previous post about Emerging Domestic Markets, I thought I'd take a look at examples of minority investors and groups that focus in particular in investing in these markets.
As is well known, wealth creation is essential to improving the lives of people of diverse ethnicities in the United States.
The challenge is the existing wealth gap between people of color and their Caucasian counterparts. Given that many start ups are funded with personal money from the entrepreneurs themselves and angel funding from family members, the wealth gap becomes more apparent because minority businesses start out with substantially less start up capital than majority-owned businesses.  And while it is true African Americans continue to lag behind when it comes to investment, a rising number are working to close the gap by joining investment clubs.
Among the most notable and often cited examples of a successful model is The Marathon Club ("TMC").  TMC provides education, professional development and networking opportunities to motivated individuals designed to increase the supply of high quality deals and the number of institutional deal financings within the Emerging Domestic Market (EDM).  This group focuses on facilitating investment deals for people of color.  It short, it attempts to give a hand up to minority entrepreneurs many who are relatively new to the deal making process. The group also hosts private receptions in cities across the country to introduce key dealmakers and entrepreneurs to the EDM private equity industry.
On the TMC website it states:
"A partnership among The Executive Leadership Council (ELC), the National Association of Investment Companies (NAIC), and New America Alliance (NAA), The Marathon Club is focused on increasing the availability and investment of private equity capital into enterprises that have significant minority ownership and management participation."
While TMC is mainly made up of African American and Latino members, the Asian American Development Center ("AADC") is a well known organization that provides Asian American businesses better access to information, resources, markets and technical assistance.  Beyond the AADC, for decades, Asian American investment clubs have funded thousands of Asian American businesses in the United States.
Both TMC and AADC enter into strategic partnerships with public agencies and private sector organizations and companies that are majority-owned. There can be no doubt that partnering with others can only enhance the value of the benefits these groups bring to members and those they serve. In the broadband industry too, several small minority owned businesses partner with larger businesses for mentoring relationships. It is a model that works.
However, with all the uncertainty surrounding how and to what extent the FCC will regulate the Internet, it is clear that investors will likely shy away from this industry. This spells bad news for those who already struggle to get private capital as most minority and women-owned businesses do. Surviving in this market may possibly become even more challenging. If all goes as plan, the FCC may eliminate the ability for some small minority owned companies to remain in special arrangements with ISPs and cut off a means they have to compete.
But there is a silver lining behind the dark cloud. Some minority business owners in the tech and broadband industries are beginning to explore new and innovative alternatives to funding and could possibly win BIG because of it.  Given the growth potential of EDMs especially in the broadband space, now is the perfect opportunity to explore investment opportunities in that market.
When no one is looking, wouldn't that be a wonderful Cinderella story for those investing in EDMs in the broadband sector to come out on top?
Jay Jay Ghatt is also editor at Techyaya.com, founder of the JayJayGhatt.com and JayJayGhatt.com where she teaches online creators how to navigate digital entrepreneurship and offers Do-It-For-You Blogging Service. She manages her lifestyle sites BellyitchBlog, Jenebaspeaks and JJBraids.com and is the founder of BlackWomenTech.com 200 Black Women in Tech On Twitter. Her biz podcast 10 Minute Podcast is available on iTunes and Player.fm. Follow her on Twitter at @Jenebaspeaks. Buy her templates over at her legal and business templates on Etsy shop!