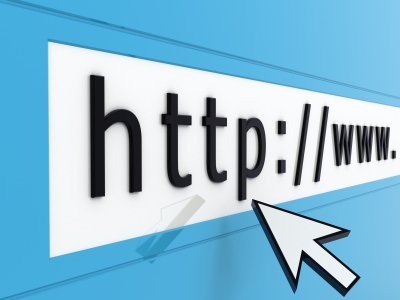 *Edited to correct estimates are for monthly unique hits, or weekly by impressions
Are readers more interested in entertainment, politics or news? Does the answer depend on which sites get the most monthly traffic?
Curious to know how much monthly traffic your favorite site gets?
Using data from Ebizmba.com, an estimage of monthly unique visitor stats using Alexa, Compete and Quantcast analytics and weekly impressions estimates assigned to certain popular cites in the BlogAds.com portfolio, here are the rankings of select popular news, entertainment, gossip and politics sites.
Not surprisingly, Wikepedia, the go-to source for information on any topic, is number one with 350 million monthly unique visitors. News and information sites get more monthly visitors than entertainment sites. And general and liberal websites like MSNBC.com get more hits than conservative sites like FoxNews.com.  Huffington Post is the number one highest traffic getting blog with 54 million monthly visitors. Conservative blogs Althouse rounds up the top 50 with approximately 350,000 monthly hits three spots below number 47, the Gateway Pundit blog which nets about 475,000 monthly visitors.
Among gossip blogs, Necole Bitchie's blog makes a respectable appearance with over 2 million weekly impressions at #39, just 3 spots down from The YBF.com which gets about 4 million impressions and is #36 on this list. But the big daddies of Gossip Blogs are no doubt PerezHilton.com who gets about 10 million monthly visitors but who pales to#12 JustJared.com who gets 31 million monthly visitors!
While TMZ.com comes in #21 with its 19 million monthly visitors, its equivalent that focuses on black celebrities, Media Take Out trails slightly at #32 and gets 5 million monthly unique hits.
How does your blog fare compared to these sites?
This data can be helpful for ad buyers so they can know where they should advertise to get most bang for their ad dollars.  Also, this type of information could be helpful for site owners trying to determine the traffic of competitors. Further, bloggers and site owners that are developing and growing their page and unique views could use this data to benchmark their own respective sites' traffic goals.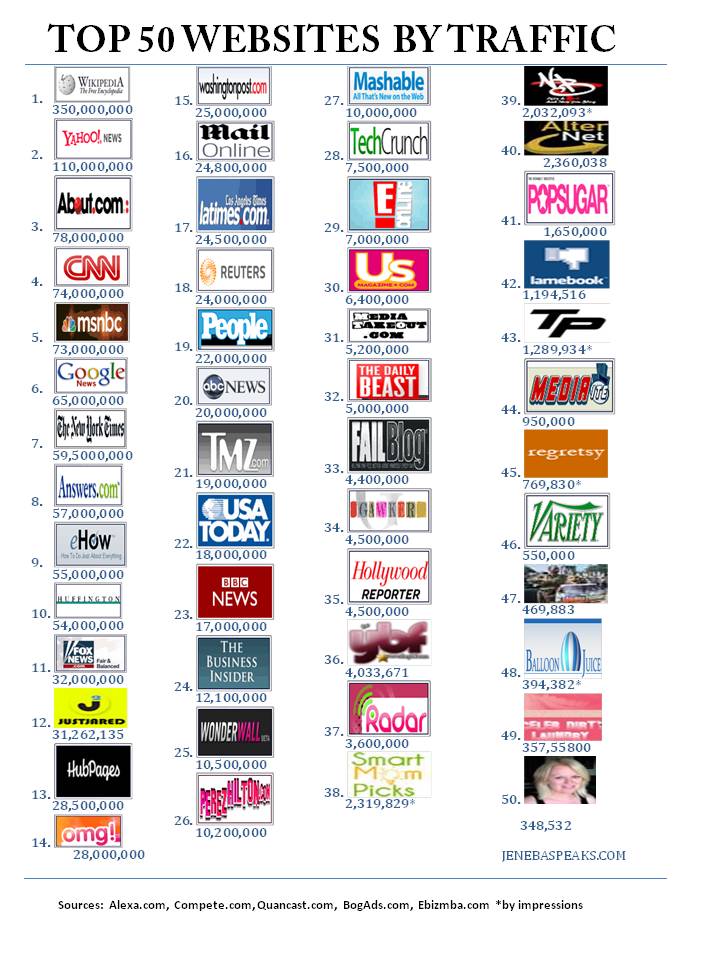 Jeneba Jalloh Ghatt can be heard nightly at 8pm on DCRadio/WHUR 96.3HD4 on "Coming to America with Wayna and Friends. She is an editor at Techyaya.com, founder of the Digital Publiching Academy and JayJayGhatt.com where she teaches online creators how to navigate digital entrepreneurship and offers Do-It-For-You Blogging Service. She manages her lifestyle sites BellyitchBlog, Jenebaspeaks and JJBraids.com and is the founder of BlackWomenTech.com 200 Black Women in Tech On Twitter. Her biz podcast 10 Minute Podcast is available on iTunes and Player.fm. Follow her on Twitter at @Jenebaspeaks. Buy her templates over at her legal and business templates on Etsy shop!