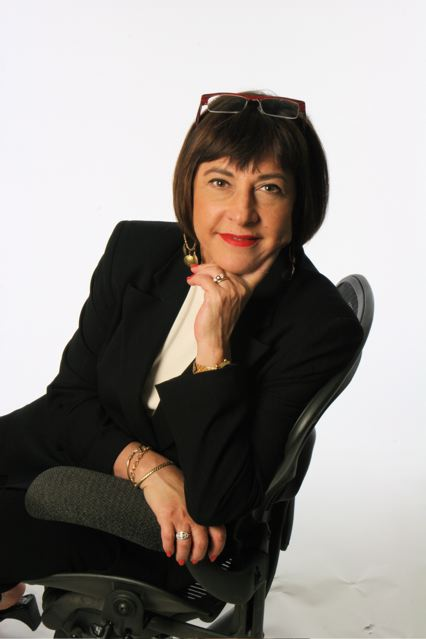 When Paula Tompkins started her career in the male-dominated tech field in the mid-1970s,  as one could imagine, the atmosphere for women was not friendly.
Fortunately, Tompkins got her start during that time that companies were slowly starting to diversity…because the government made them do it.
Back then, the woman who currently owns the 16th largest woman-owned business in Silicon Valley tells us diversity "efforts" were really for show to give the appearance to the government that they were complying with then-new federal equal opportunity regulations.
"At both 3M and General Electric, I was the very first woman sales person in the divisions I was hired into," Tompkins says. "There were always a few male co-workers that accepted me and were helpful, but generally speaking, I was not a welcome addition and they let me know it."
There is nothing like standing out and surpassing your male counterparts to prove naysayers wrong. That is precisely what Tompkins did, quickly winning sales awards at both companies as the top salesperson in the nation.  It was during those early years that she came up with an idea to launch her own company.
"During my early career selling complex products and services for 3M and General Electric, I was struck with an idea. 'why doesn't someone apply the emerging personal computer technology to creating an innovative new selling medium?'"
With her being there for the birth of the PC in Silicon Valley and having all that sales background, it was a no-brainer.
Tompkins  started ChannelNet, then called The Soft Ad Group, in 1985.
"We were proposing to create ways to make customers' buying interactions come alive through the personal computer, but the hardware, processing power, and operating systems of the time were not designed for this purpose," Tompkins shared.
By the end of her first year, her fledgling company and small staff had secured BMW of North America, Chase Manhattan Bank, General Motors, Chemical Bank, and Ford Motor Company within months of each other.
She has gone on to land dozens of other large clients and appear in The Wall Street Journal, Newsweek, Fortune, Time, The Washington Post, Business Week, the New York Post, CIO, Advertising Age, Adweek, Profiles, Inc., J.D. Power and Associates publications, American Banker, and Esquire.
We don't contract women-owned firms
The success did not come without bumps along the way from male doubters.
In fact, during one memorable moment in the mid-90s, she encountered a meeting with the CEO of a multi-national heavy truck manufacturer.
After spending an excess of $50,000 to present a formal RFP (request for proposal) presentation, the CEO of the company told Tompkins' team midway through a 2-hour meeting that he would never hire a woman-owned business for a critical project.
What a jaw dropper.
"While this was an extremely upsetting situation we determined that it was best to just move on," Tompkins reflects. "Trying to change his mind was simply not worth the effort or time."
Women have to be "tough as nails"
She and her team just shook it off and kept on keeping on.  In fact, you have to, Tompkins advises.
A woman has to be tough as nails to succeed as an entrepreneur in any industry. Don't personalize adversity or assume conflicts or tension are solely because you are a woman. So a customer turned you down or a potential customer disagreed or said no? "Persist! Remember the potential customer has their own issues and preferences. Be persistent in a tactful way.
The toughest thing so far being in the field has been encountering male IT executives who simply do not perceive women as technically competent, says Tompkins, who The San Francisco Business Times  has recognized as one of the most influential women in business.
"They expect woman to be in mid-level traditional position in marketing, purchasing, advertising or HR, not IT," she says.  "When you walk in the room you can feel the prickly barriers go up."
The Anti-Lean In: How the Rules for Women Entrepreneurs differ
And that is where the differences between being an entrepreneur and working for a corporate entity come in.
She cannot "lean in" as Sheryl Sandberg advises in her recent book and try to have it all.
"Entrepreneurs—men and women—have to make sacrifices," Tompkins adds.  "Having it all is impossible and Inc. magazine shares this theme in every issue."

But women entrepreneurs bring something different to the workforce as the owners and bosses. For example, she says she has a very collaborative and relationship-focused management and leadership style, not unlike how many women are.
"As a leader, giving performance feedback is a very important part of my role," she says. "So when I am speak directly to staff about their performance they seem to be surprised…it's not something they are expecting and they should be."
Tompkins offers some solid advice and steps for success for women who are business owners in the tech field:
Prepare yourself. This is big game hunting.
Make sure you have the resources and available cash in the bank to withstand the scrutiny your organization will be subjected to. This endeavor will be very time consuming and expensive.
Establish a detailed battle plan.  Thoroughly map the organization and assign competent and credible employees to face off with the myriad of cross organizational stakeholders involved in making decisions your company will rely on to thrive. You personally must be committed to driving and participating in the process, which can take months and even years.
Make sure your feminine intuition is on hyper alert to sniff out subtle queues coming from the organization you are trying to conquer.
Create an advisory board. They can be great resources. If selected properly, they can bring experience and perspective to the table.
 Network with other entrepreneurs.  At times owning a business is a very lonely experience because you are isolated at the top.
Know when to walk away.
Be strategic, yet pay attention to the details.
Trust your instincts
You are the face of the company—project success and be credible. Retain your true self as a woman and don't try to be one of the guys, but do join the male conversation.
That is some superb recommendations from a leader who also gives back.
She is a member of several advisory boards herself and has been active Board Member of Marshall University's Foundation and during meetings she regularly stresses the importance of providing hands-on internships and business collaborations with students entering the workforce.
She advises that a key to getting more girls (and boys) to enter STEM fields is to make sure that kids of both genders get summer jobs and internships in business settings so they can learn practical skills and are better prepared for life outside the educational bubble.
The Fisher v. University of Texas US Supreme Court Affirmative Action case will soon be announced and there is skepticism whether it will be upheld.
There is no doubt that Affirmative Action in hiring enabled highly qualified women like Tompkins to get a start denied to them simply because of their gender.
As Tompkins has proved, all she needed was an opportunity to shine and surpass her male colleagues.
Her multi-million dollar company has proven that there when doors of opportunity are opened, talented, highly skilled and business savvy leaders will excel!
Jay Jay Ghatt is also editor at Techyaya.com, founder of the JayJayGhatt.com and JayJayGhatt.com where she teaches online creators how to navigate digital entrepreneurship and offers Do-It-For-You Blogging Service. She manages her lifestyle sites BellyitchBlog, Jenebaspeaks and JJBraids.com and is the founder of BlackWomenTech.com 200 Black Women in Tech On Twitter. Her biz podcast 10 Minute Podcast is available on iTunes and Player.fm. Follow her on Twitter at @Jenebaspeaks. Buy her templates over at her legal and business templates on Etsy shop!