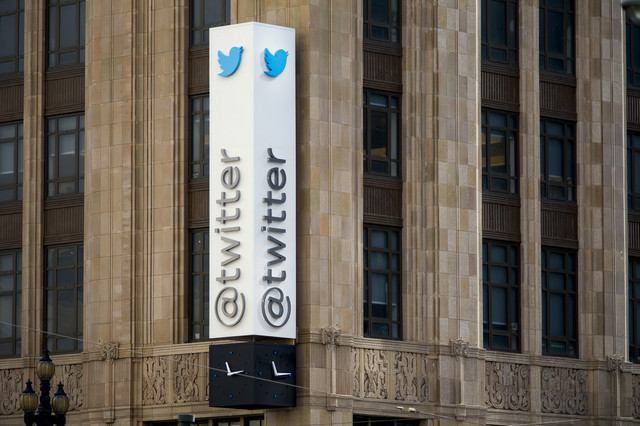 Secret IPOs (Initial Public Offering) is a process that lets private companies start the steps of going public, which includes making initial inquiries, filing preliminary draft documents and engaging in communication with the Securities Exchange Commission, but without having all of that publicly available, as before. It allows a company to spend all of its energy on the filing, without having to balance it with attention from outside investors, the media and the general public.
But the provision, which was part of the  2012 Jumpstart Our Business Startups (JOBS), was created for smaller, lesser known "emerging-growth" start ups and companies,  not mature companies such as Twitter.
Kate Mitchell, co-founder of Scale Venture Capital, helped design and lobby for the JOBS Act  told Quartz.com that the provision, which targets companies with less than $1 billion dollars in revenue, was meant to encourage less prominent and smaller companies that may have been apprehensive to start the IPO process.
Companies generally fear that  making the initial preliminary filings, which include a series of drafts of what will become the eventual prospectus, would trigger substantial "media coverage and investment punditry," as James Surowiecki called it in his Currency blog in this September's  New Yorker.
But Surowiecki defended Twitter against those who said the mega popular social media company with over 218 million users had used the new law to shield its competitors from getting an advanced look at its books and that the provision empowers companies to manipulate the system by limiting the time investors have to analyze the numbers. Some have criticized the process for making it easier to squeeze out new investors and enable the small insular groups of existing investors who could be privy to the secret IPO before all goes public.
To the contrary, Surowiecki argued. Given our era of hyperactive media which now erupts form a multitude of digital sources, it is important for companies like Twitter that are heavily watched to be able to take its time and prepare for the onslaught. He also pointed out that Apple took about the same time, 5-weeks,  between its initial prospectus and final S-1 filing as well, and that was over 30 years ago!
Still, given that only 25% of all companies that make an IPO filing actually end up going public, Mitchell and the other creators of the provision hope going forward more lesser known companies will begin taking advantage of the Secret IPO.
Jay Jay Ghatt is also editor at Techyaya.com, founder of the JayJayGhatt.com and JayJayGhatt.com where she teaches online creators how to navigate digital entrepreneurship and offers Do-It-For-You Blogging Service. She manages her lifestyle sites BellyitchBlog, Jenebaspeaks and JJBraids.com and is the founder of BlackWomenTech.com 200 Black Women in Tech On Twitter. Her biz podcast 10 Minute Podcast is available on iTunes and Player.fm. Follow her on Twitter at @Jenebaspeaks. Buy her templates over at her legal and business templates on Etsy shop!