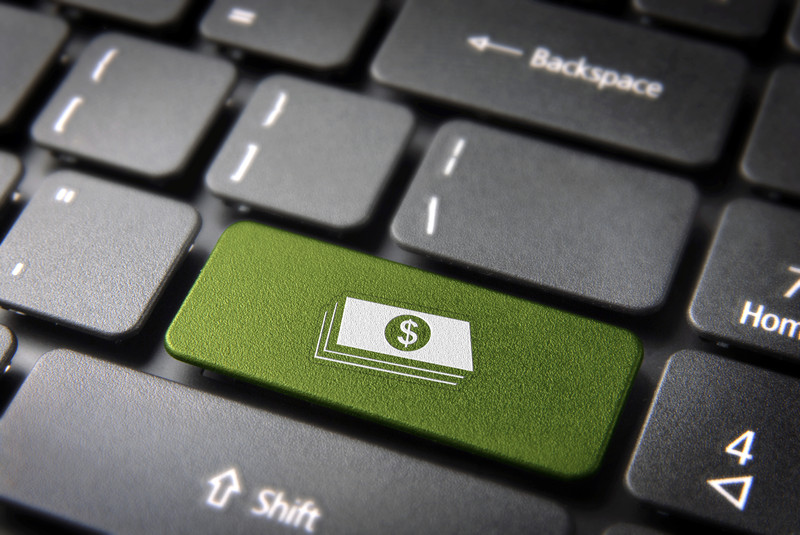 There is a common misconception among those who advise and talk about online businesses that the only way content can be monetized is through ads.
I found this thinking again recently while reading Business Insider writer  Nicholas Carlson's recent article, an excerpt from Carlson's book about Yahoo! CEO Marissa Mayer. It is an insider, tell-tale book of insight into Mayer's efforts to update, rebrand, save and make Yahoo into an Apple of sorts,  focusing lots on her missteps and personal flaws.
Without getting into the content within the excerpt, I honed in on Carlson's explanation on content monetization limits.  He writes:
"Generally speaking, there are only a few ways to make money on the Internet. There are e-commerce companies and marketplaces — think Amazon, eBay and Uber — that profit from transactions occurring on their platforms. Hardware companies, like Apple or Fitbit, profit from gadgets. For everyone else, though, it more or less comes down to advertising. Social-media companies, like Facebook or Twitter, may make cool products that connect their users, but they earn revenue by selling ads against the content those users create. Innovative media companies, like Vox or Hulu, make money in much the same way, except that they're selling ads against content created by professionals. Google, which has basically devoured the search business, still makes a vast majority of its fortune by selling ads against our queries."
He pointed out how Yahoo!, which previously had virtually created  the ads for content monetization model, was flailing while competitors sprout up and perfected their game by focusing on just one product or market.  The encroachment on Yahoo!'s market share contributed to Yahoo's revenues to plummet:
"While Yahoo was busy enlarging its portfolio, a new generation of start-ups was focusing on perfecting one single product. Soon enough, Yahoo was losing out to eBay in auctions, Google in search and Craigslist in classifieds. Then Facebook came along, replacing Yahoo as the home page for millions of people. The advertising dollars soon followed, and Yahoo's revenue flattened. "
All interesting stuff but so not true that Ads are the only money makers for online and Internet-based businesses.
Here are at least 4:
1. Sell user aggregate data: Aggregate user usage data generally, with permission of course, could be converted into market analysis, surveys or summarized into reports or other pieces of marketing material that can be sold to other marketers, ad buyers, or brands. Essentially, Nielsen and a few companies have a market on selling analysis, but online sites have their own data they could hire someone to analyze it all and then sell as a product.
2. Sell products: Products including books, ebooks, workshops, curated subscription boxes, online seminars, and even t-shirts, are all commodities that are all great money makers. Online sites get tons of traffic landing on their pages daily. Some of that may stick around and see something they like to buy.
3. Amplify affiliate marketing:  Commission sales through brand affiliates are a little different than ads which guarantee compensation for showing a message. However, affiliates sales generate higher commission if an ad click turns into a sale. They are a great way to make ancillary income. And many sites utilize them as well, in addition to traditional ad sales, successfully. The women's lifestyle company PopSugar's Shopstyle brand makes millions annually from bloggers helping them profit from their readers via affiliate marketing.
4.  Promote In-house Apps: More sites are also launching related or an ancillary mobile or desktop apps that include more than just ads but affiliate links. Some are deal sites or sell products or services along with delivering content. They too are additional revenue streams.
It's old school thinking to believe that Internet-based businesses are limited to ads.
sources: http://www.nytimes.com/2014/12/21/magazine/what-happened-when-marissa-mayer-tried-to-be-steve-jobs.html?ref=magazine&_r=1
http://www.amazon.com/gp/product/1455556610/ref=as_li_tl?ie=UTF8&camp=1789&creative=390957&creativeASIN=1455556610&linkCode=as2&tag=bellyitch-20&linkId=65NJKZ2SNAITYNDZ
Jay Jay Ghatt is also editor at Techyaya.com, founder of the JayJayGhatt.com and JayJayGhatt.com where she teaches online creators how to navigate digital entrepreneurship and offers Do-It-For-You Blogging Service. She manages her lifestyle sites BellyitchBlog, Jenebaspeaks and JJBraids.com and is the founder of BlackWomenTech.com 200 Black Women in Tech On Twitter. Her biz podcast 10 Minute Podcast is available on iTunes and Player.fm. Follow her on Twitter at @Jenebaspeaks. Buy her templates over at her legal and business templates on Etsy shop!