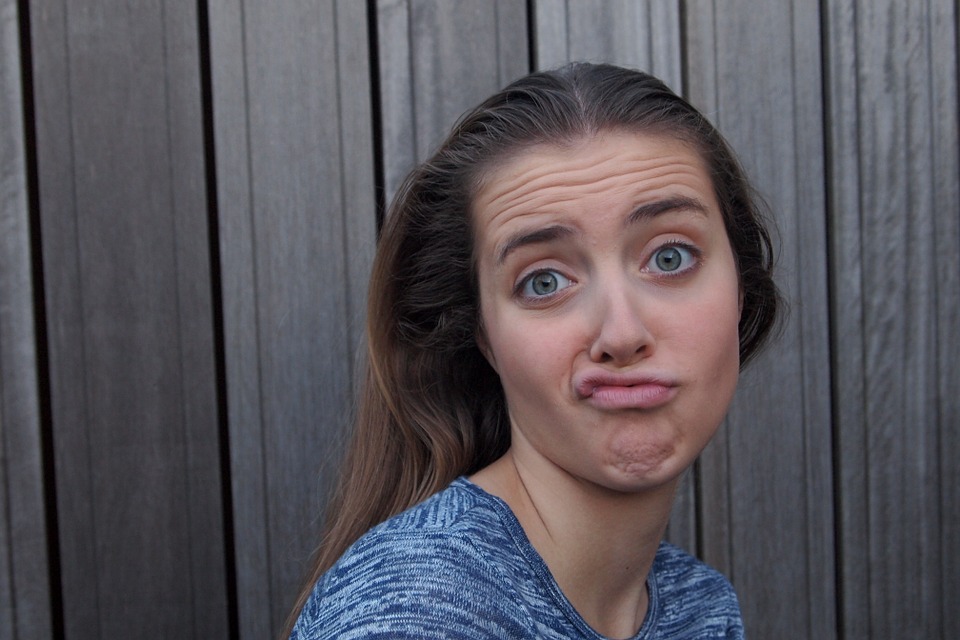 It's not easy to get unstuck and get over a hump when you've hit a plateau.
Stuck is what happens to many bloggers and digital publishers who are working hard to grow their blog audiences, increase awareness of their site and are trying to create a community of repeat blog visitors.
There are several reasons why people do not return to blogs and websites. Many of these reasons are easily fixable with a simple tweak here and there.
Here are the top 12 reasons I think is why people do not return to certain blogs or websites:
12. Website takes too long to load – The average load time for the best quality sites is something like milliseconds. Granted many of those sites are probably well-funded and on private servers but if it takes more than a minute for your home page to load, people won't stick around. And they definitely won't return.  Check your blog's speed here: https://gtmetrix.com/
Solution: Optimize photos and only upload website-sized images. Remove unnecessary plugins and ads. Increase the cache levels of your website. See a Tutorial Here. Have your CSS (cascading style sheet) arranged so content is on the top of the page. 
11. A black background– Research says that people prefer to read black text on white so if you have dark background or white or light text on black, it may be a turn off because your text may be too difficult for audiences to read. No one wants to strain their eyes.
Solution: Switch the text and background.
10. Too many advertisements – Too many ads are a distractions and they contribute to number 12 above. Ad servers sometimes take an extra amount of time to load and if there is a problem on the back end with one of the ad networks, that could also contribute to your site's load time.
Solution: Get rid of the low performing ads. Streamline ads. 
9. You have an error in the headline, or first few lines – For us smaller and independent publishers, we are not given too many second chances by people visiting our site for the first time. They will quickly dismiss our content as not being credible if they spot a spelling error early on.  Of course all of the major websites have errors and misspellings plenty but because they are already established, readers will give them a pass and not let that stop them from returning.
Solution: Re-Read your headline before hitting send. Install a plugin like WPEditor if you're on a WordPress platform. 
8. You have poor syntax in your writing – Similarly, writing doesn't come easy for everyone.  For some people, English may be their second language, but syntax errors, run on sentences (I'm guilty of that) and other glaring grammar and sentence structure issues may make your content difficult to digest and stop visitors from returning.
Solution: Break up sentences. Have a friend read content before you hit post. 
7. Your header image is too large – A super duper large header that takes up close to half of the above fold could turn off readers. First, it may take a while to scroll down to your content and people these days are fickle and don't have time to waste. Also, if the image is off putting to them, it may cause the readers to leave before they settle in to read your blog. The mega large header was a trend recently but not any more. People are moving away from sliders and other large images though rich media landing like pages are more predominant.
Solution: Reduce the size of the image. Consider making the image atop neutral.
6. You have old content on the first page. If it is clear from the date of your last post that the site hasn't been updated in over a week, some readers may not value it as being current and up-to-date. Your blog may come off as stale if there isn't fresh content on it. [Learn about how to keep your blog fresh from this $25 webcourse]
Solution: Syndicate others' content so that you always have fresh content on your site. Remove the post date if possible or have it at the end of the post so it is harder to notice.
5. Your Font is Too Small or Light. Sometimes we get carried away with fancy fonts and design that we forget about the user experience (UX) which is important as well. Too light font color or type also will be too hard for some people to read and will cause them to turn away.
Solution: Switch to a larger font and use a darker color.
4. Too many pop-ups or traveling ads – Given that many studies show that readers ignore side bar ads, marketers are getting creative in getting your attention. Take Over Reskin Ads are the best "can't miss" alternatives. Pop Up ads, especially more than one will turn people off.
Solution: Turn off some of the pop-ups or increase the time when an ad pops up so it isn't constant. Avoid ads or opt-in newsletter elements that travel with the reader as they scroll down. Those are just plain annoying. 
3. Reading an Article Requires Clicking Thru a Slideshow As a click bait trick to increase page views, some websites convert simple 400-800 word pieces into slideshows. The problem is many times the slides take too long to load and are a total turn off because people won't have the time and patient to wait that long. To avoid annoying readers, always offer the option to see the slides in one page.
Solution: Just don't do it. The annoyance factor outweighs the benefits of the page views. But if you must make sure you make it clear that there is an option to see all the slides on one page.
2. It isn't optimized for viewing on mobile – Many sites forget to download the plugin or adjust their settings so the content can be viewed on mobile devices like tablets, smartphones and game consoles. Looking at the desktop version of a site on the phone is the worst because navigating it is extremely difficult.
Solution:  WordPress has a simple plugin called WPTouch that will easily optimize it for you. Other platforms may have similar turnkey solutions or if you can, hire someone to help you out. 
1. Content isn't quality – The thing that stops many readers from returning to a site is that they do not find value in the content. If it doesn't offer a unique perspective or a compelling story  or solutions to problems, then the site may not be highly valued to a reader.
Solution: To solve that problem, blog owners and independent publishers should strive to keep their blogs and websites relevant, useful and informative. It should edify, entertain, instruct and provide value.
On the times that a blogger is too busy or got too much stuff going on in their lives or busy doing a project launch, working overtime at work, dealing with a deadline or end of fiscal year crunch, it may be a good idea to supplement their site with one of the many sources out there that will permit bloggers to post their content for FREE.
I'm hosting a webinar this Friday, March 11 at 12:00pm ET that will reveal what these site are and other nuggets of insight on sourcing quality content that cannot be found anywhere on the internet. The web course is FREE until it launches then costs afterward so consider signing up now!
✕
I'm Sharing My Secrets!
Spaces are filling up FAST!
Good luck bloggers!
Jay Jay Ghatt is also editor at Techyaya.com, founder of the JayJayGhatt.com and JayJayGhatt.com where she teaches online creators how to navigate digital entrepreneurship and offers Do-It-For-You Blogging Service. She manages her lifestyle sites BellyitchBlog, Jenebaspeaks and JJBraids.com and is the founder of BlackWomenTech.com 200 Black Women in Tech On Twitter. Her biz podcast 10 Minute Podcast is available on iTunes and Player.fm. Follow her on Twitter at @Jenebaspeaks. Buy her templates over at her legal and business templates on Etsy shop!