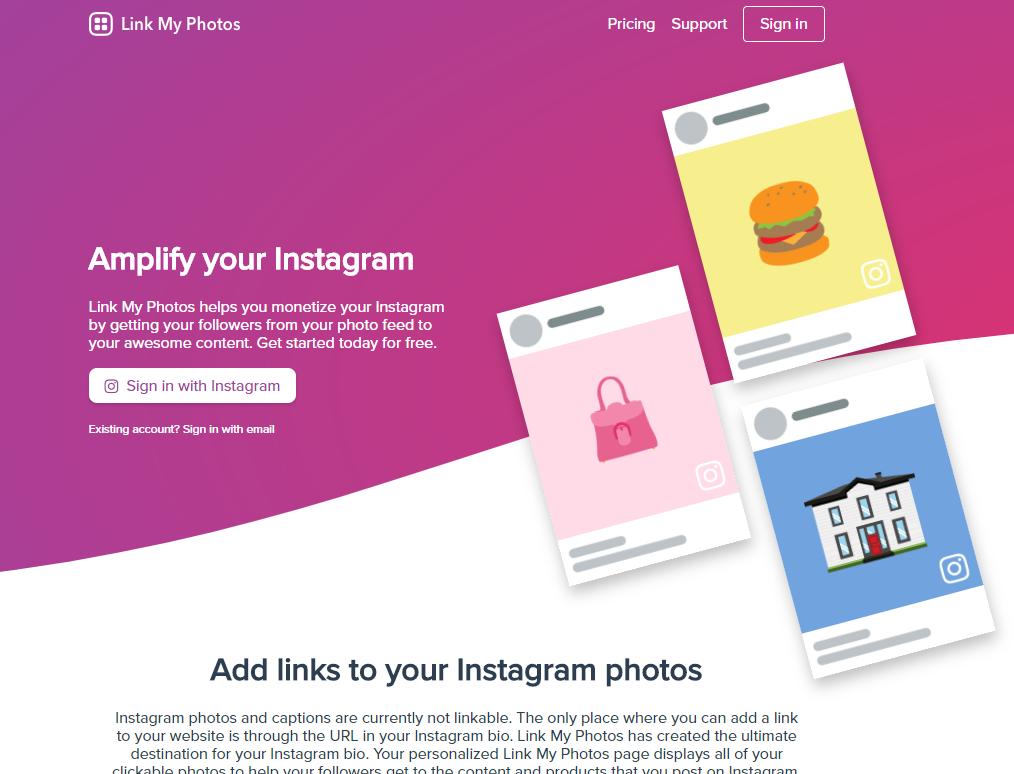 If you are sell t-shirts, mugs, prints, digital products, coaching services on Etsy, Gumroad, Shopify or the like and rely on Instagram to hyper-target your market because you know you'll find affinity communities in niche areas using that social media platform, you know one of the biggest impediments to driving traffic and converting sales is the fact that Instagram doesn't allow hyperlink.
Luckily, companies have built on top of its API and platforms like Like2buy have cropped up making it easy to make your Instagram photos clickable. The way it works is you put your personal link on your bio and for each caption, you put a call to action to click the link in the bio which brings up a duplicate page with clickable links.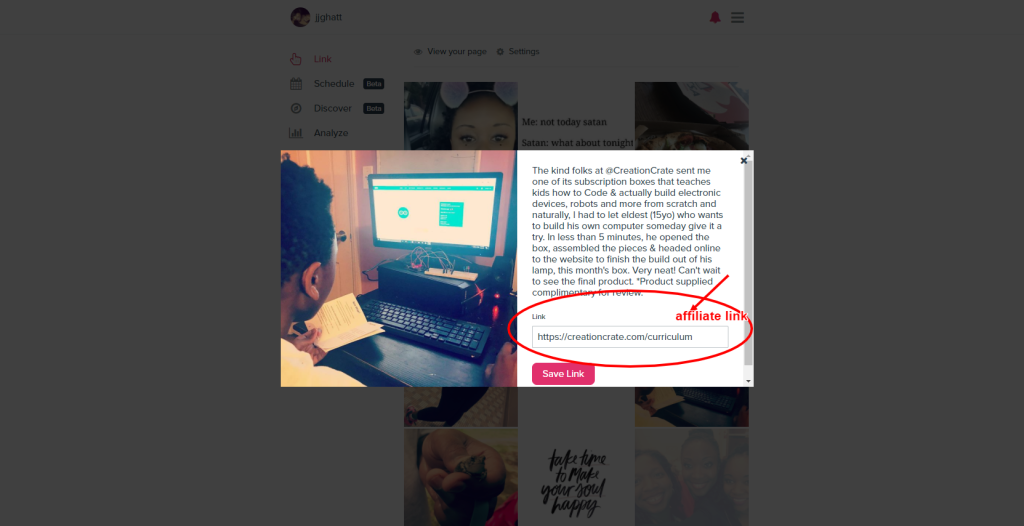 The problem is that for the average lean start up, small eCommerce shop or part time hustler, they may not have the capital necessary to invest in an enterprise platform like Like2Buy which boasts large shops and celebrities like Macys, Forever21 and the like as customers.
Fortunately, a new tool has popped up for smaller businesses called LinkMy.photos. I discovered it while searching for an alternative to the more expensive one the big guys were using and it works just like how Like2Buy works!! Woot!!!!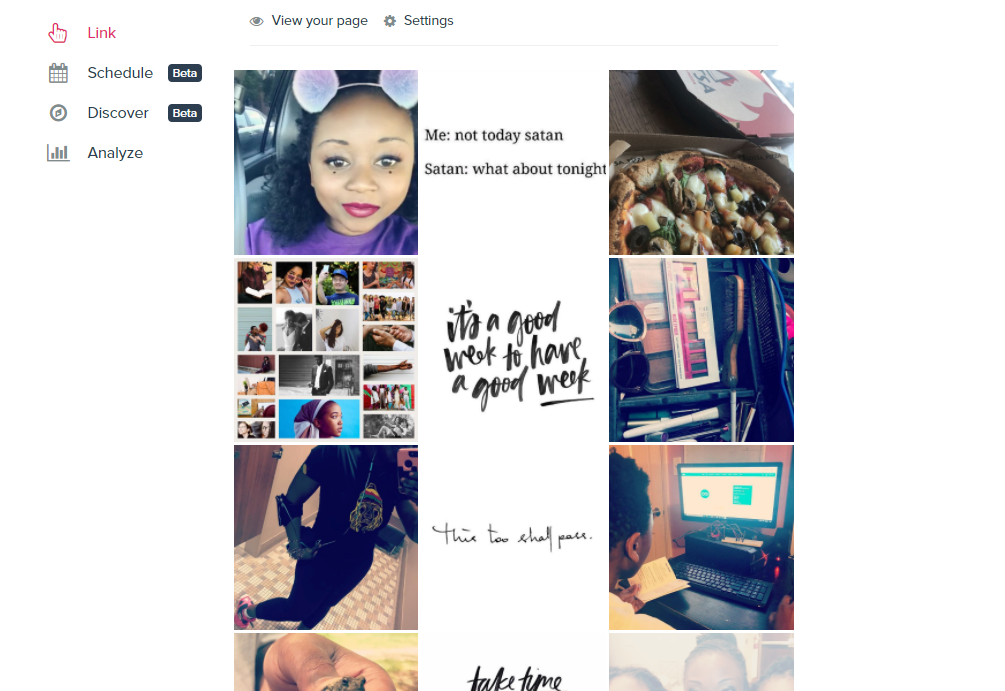 And the good thing is it's FREE! Well for one account and three photos which is great for trying it out and if you're not sure you want to invest in your business yet.
But for just $4.99 per month you can link all of your photos on one account which you would make back with one sale or a commission from an affiliate sale.
And…for just $9.99 per month, you can get up to 5 accounts and unlimited for all.
Now that's a steal and perfect for people like me that have more than one account or are digital strategist or social media managers for others and clients.
I created a quick tutorial on how it works and if you sign up and type in the code "bellyitch" you get TWO MONTHS FREE to check it out! Woot! You cannot beat that! It sells itself.
Jay Jay Ghatt is also editor at Techyaya.com, founder of the JayJayGhatt.com and JayJayGhatt.com where she teaches online creators how to navigate digital entrepreneurship and offers Do-It-For-You Blogging Service. She manages her lifestyle sites BellyitchBlog, Jenebaspeaks and JJBraids.com and is the founder of BlackWomenTech.com 200 Black Women in Tech On Twitter. Her biz podcast 10 Minute Podcast is available on iTunes and Player.fm. Follow her on Twitter at @Jenebaspeaks. Buy her templates over at her legal and business templates on Etsy shop!