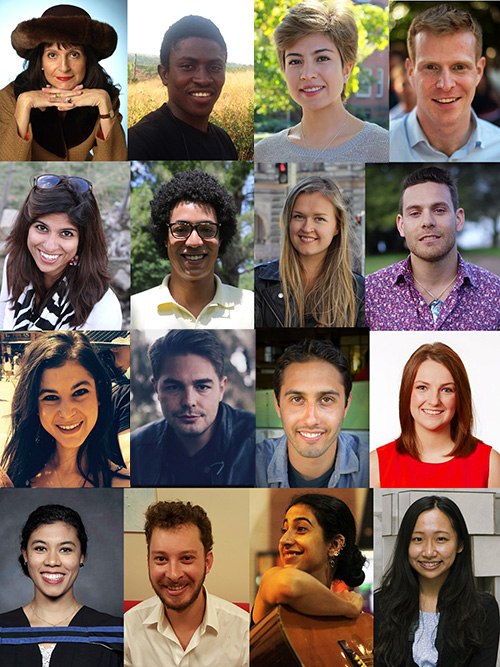 A recent study by Pew concludes that over 58% of Americans believe racism is a "big problem" in society.
H. Richard Milner, a noted researcher and expert on race and education at the University of Pittsburgh says that, "education is the key to addressing inequity and racism in society," and if we are not, "working in education to combat racism, we are complicit in maintaining inequity and the status quo." Are educators prepared and willing to take this on?
C.M. Rubin (Founder of CMRubinWorld) opened up the conversation on racism and the role of education with Millennials around the globe. Here are what a few millennial bloggers interviewed had to say"
Harmony Siganporia notes, "Any nation that can stomach the principle of caste, which is the most brutal 'classification' of human beings based on birth anywhere in the world, cannot help but differentiate, and differentiate repeatedly, on the basis of every parameter society can construct in a desperate and insular bid to separate 'us' from 'them.'"
Dominique Dryding believes that until educational institutions, "take the lived experiences of their student bodies seriously and recognize that racism does not only include name calling and physical exclusion, racism in schools and universities will not end."
Guest blogger Salathia Carr writes, "Judgment is very easy to make when you're not living that way. But, if we force discussions about inequality from the very first history class we take, you cannot avoid it."
Read the full article here
The Millennial Bloggers are based all over the world. They are innovators in entrepreneurship, journalism, education, entertainment, health and wellbeing and academic scholarship. They are Alusine Barrie, Sajia Darwish, James Kernochan, Kamna Kathuria, Jacob Deleon Navarrete, Reetta Heiskanen, Shay Wright, Isadora Baum, Wilson Carter III, Francisco Hernandez, Erin Farley, Dominique Alyssa Dryding, Harry Glass, Harmony Siganporia and Bonnie Chiu.
The mission of CMRubinWorld is to ask the important questions, share the most innovative ideas and ultimately be a bridge builder between the past and the future of learning.
CMRubinWorld launched in 2010 to explore what kind of education would prepare students to succeed in a rapidly changing globalized world. Its award winning series, The Global Search for Education, is a highly regarded trailblazer in the renaissance of 21st century education, and occupies a widely respected place in the pulse of key issues facing every nation and the collective future of all children. It connects today's top thought leaders with a diverse global audience of parents, students and educators. Its highly readable platform allows for discourse concerning our highest ideals and the sustainable solutions we must engineer to achieve them. C. M. Rubin has produced hundreds of interviews and articles discussing an extensive array of topics under a singular vision: when it comes to the world of children, there is always more work to be done.
Jay Jay Ghatt is also editor at Techyaya.com, founder of the JayJayGhatt.com and JayJayGhatt.com where she teaches online creators how to navigate digital entrepreneurship and offers Do-It-For-You Blogging Service. She manages her lifestyle sites BellyitchBlog, Jenebaspeaks and JJBraids.com and is the founder of BlackWomenTech.com 200 Black Women in Tech On Twitter. Her biz podcast 10 Minute Podcast is available on iTunes and Player.fm. Follow her on Twitter at @Jenebaspeaks. Buy her templates over at her legal and business templates on Etsy shop!