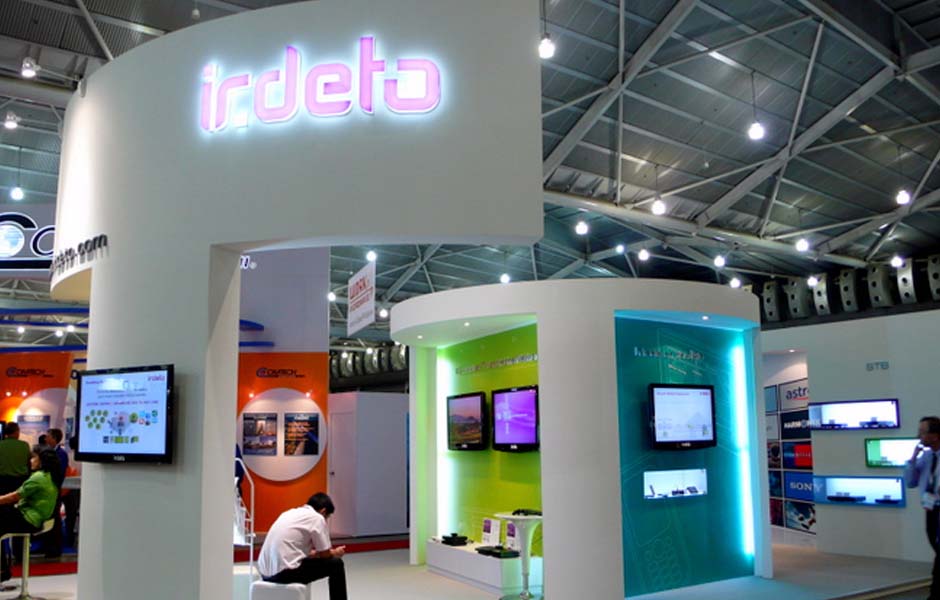 For many businesses, it is a constant struggle to find new customers, and of all the marketing tools we have available to us, perhaps the most powerful is an exhibition. Whatever the industry, there will be dates in the calendar when certain companies roll out the red carpet and display their products for the world to see. Make no mistake about it, this is the premier league of the marketing industry, and everything must be top notch, and that includes your exhibition stand.
Hand Built 
Until a few years ago, an exhibition stand would be built by a gang of carpenters and other skilled tradesmen, who would duly return when the exhibition is all over and tear the whole thing down. While this might be gainful employment for the workers, it is a very costly exercise indeed, what with the cost of labour and materials, and at the end of the day, there is precious little to see of that magnificent stand, other than perhaps some firm orders.
Modular Systems 
Things have come a long way, and the modern exhibition stand is made up of a modular system, carefully designed to create almost any shape, and with composite materials, one can design and assemble the perfect stand, and once the exhibition is over, it is disassembled and packed away. From the client's perspective, you really can't get much better than an affordable top notch unit that is designed from the ground up by the coordination of the client and stand constructor. Any company that is serious about exhibiting their product range in a trade environment would need the services of established exhibition stand hire specialists, who would help them to create the perfect platform, and with all of your competition merely metres away, you really must look your best.
 Professional Sales Team 
The exhibition stand alone will not lead you to overflowing order books – to do that you will need a team of skilled salespeople who know their product inside out and have an excellent conversion rate. There is a special skill in working on exhibitions, and very often, a casual chat near the stand, eventually ends up as a substantial order, and the kind of person who can bring in passers-by is very approachable, friendly and a pleasure to spend time with. From a salesperson's perspective, an exhibition gives them many weapons, having the product right there, in a super slick environment, and with comfortable surroundings, all printed media is at hand. Videos can help to create a colourful ambience, and if all the right components are in place, your company will be writing a fair amount of business that is generated by an exhibition enquiry. For those who would like some further reading on the importance of sales training, there are informative blogs that you can refer to.
Targeting the Right People 
This is the wonderful thing about an exhibition or business event, the people who attend are obviously interested in the industry, and by gathering together, it offers a chance for clients and providers to get together. It has long been the case that new and innovative technology is unveiled at exhibitions, and this is typically done with some fanfare. If you are soon to launch a revolutionary product, it is advisable to hire a professional marketing agency to oversee the event, as you only have one bite at the cherry, and getting it wrong is simply not an option.
Jay Jay Ghatt is also editor at Techyaya.com, founder of the JayJayGhatt.com and JayJayGhatt.com where she teaches online creators how to navigate digital entrepreneurship and offers Do-It-For-You Blogging Service. She manages her lifestyle sites BellyitchBlog, Jenebaspeaks and JJBraids.com and is the founder of BlackWomenTech.com 200 Black Women in Tech On Twitter. Her biz podcast 10 Minute Podcast is available on iTunes and Player.fm. Follow her on Twitter at @Jenebaspeaks. Buy her templates over at her legal and business templates on Etsy shop!