My wish for you and me for 2023 is a softer life.
It's that time of year when everyone across the globe start planning their year and making New Year's resolutions.
My turn.
The previous year was filled with too much hustle and bustle and struggle and fight.
Honestly, I think we all deserve more relaxation and leisure to care for self.
We cannot continue to function at the pace that we were at last year.
And I'm not talking about being selfish either.
When we are so busy chasing the all mighty dollar, we have little time for activity to serve others that can also be self-gratifying.
Studies support this.
The time we spend vounteering for the less fortunate is as much a gift to ourselves as it is to those we serve.
Indeed, the relationship with your family and close friends, watching a movie, going out for dinner, kicking it at a lounge or watching the game is great for our social growth and mental health.
For me, the previous year was a glorious period refinement and discernment.
I learned what I love to do the best, what I'm good at and where I am most needed and appreciated.
I now know where to show up and how and to pull back my efforts and presence in spaces where I get the least engagement.
I also realized this year for the first time that there is no price for the knowledge and experience I have accumulated over the past ten years as an entrepreneur.
Going forward, I believe those valuable hours, money, effort spent fine-tuning my business will serve my family and my business very well this year and beyond.
Also, this year, I will prioritize my health and my mental well being more.
I will spend less time worrying about what other people are doing, what they think of me and will no longer engage or share my time with people who have shown me over and over again that they have no respect for me and do not care about what's going on with me.
For all of us, I want this to be a year we put our heads down and get to the job of getting the job done.
Make more moves and less announcements. Let your actions BE the statements.
I do not believe there are really losses in life because with each loss comes an opportunity to reflect, to grow and get better so the next time, you'll be ready for the wins. 
Let's reflect more and spend more time learning about ourselves and listening to our inner voices and paying attention to the clues that have been there the entire time that we ignored.
In 2023, mind your business…literally!
Salud!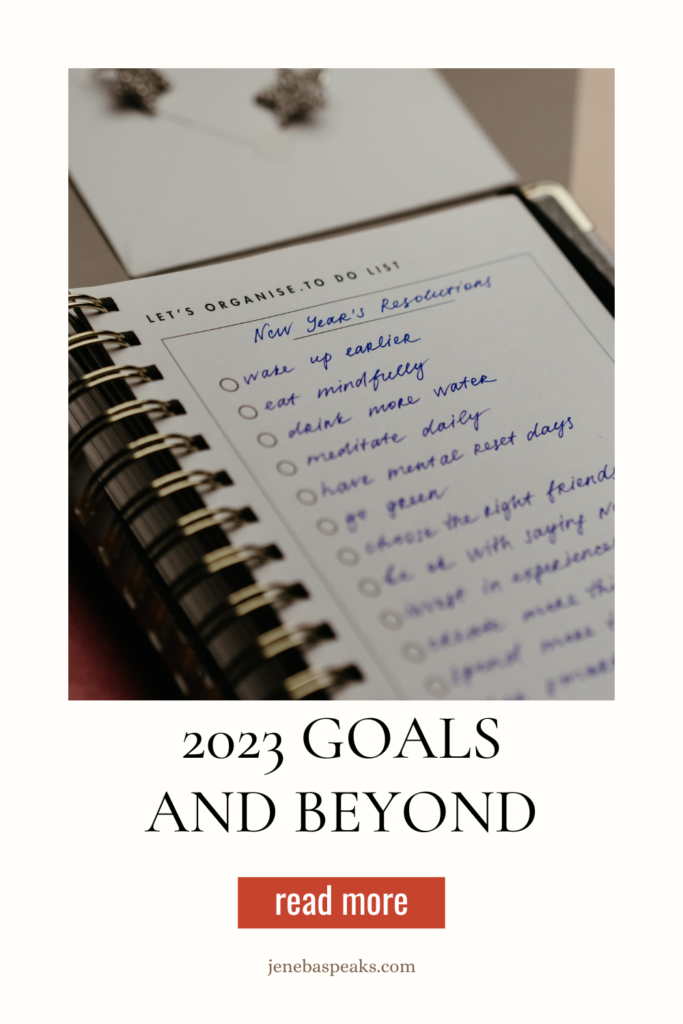 Jay Jay Ghatt is also editor at Techyaya.com, founder of the JayJayGhatt.com and JayJayGhatt.com where she teaches online creators how to navigate digital entrepreneurship and offers Do-It-For-You Blogging Service. She manages her lifestyle sites BellyitchBlog, Jenebaspeaks and JJBraids.com and is the founder of BlackWomenTech.com 200 Black Women in Tech On Twitter. Her biz podcast 10 Minute Podcast is available on iTunes and Player.fm. Follow her on Twitter at @Jenebaspeaks. Buy her templates over at her legal and business templates on Etsy shop!