So you want to start a blog and don't know where to start. This tutorial adapted from Websitebuilder.org will walk you through it in plain speak:
Chapter 1: What is a blog?
I did mention that I was going to tell you everything, right? I know that there are many of you out there who know what a blog is. But, if you could resist the urge to scroll down to the next header, I promise that this section will be fun and informative.
So, the first blog ever was created by Justin Hall, in January 1994. This college student was so ahead of his time, that he created a blog before the word 'blog' was even invented (the term blog first appeared in 1999). Justin still calls it his "personal site" which, more or less, is what a blog is today – a frequently updated online log.
But, the blog as we know it today has become way more than a simple diary on the World Wide Web. Blogs today have earned a spot among the top five most reliable sources of information on the internet. They form the online backbone of the information age and are used by companies and individuals and have become an invaluable communication tool.
And why is that?
Well, blogs are written by individuals and companies who are passionate about something. And being passionate about something makes you learn things about  it, think about it, invest time in it. Eventually, it could make you an authority on the topic.
 Chapter 2: Why blog?
There are so many reasons why you should create a blog.
People love blogging!
There about 1.5 billion blogs on the internet. Individuals, small businesses, and even large corporations are members of the blogging community. Blogs are also very important for marketing and PR; they boost e-commerce sales and are ideal for revamping a business's image.
Blogging is a great way to share your knowledge with the rest of the world
You don't have to be an expert in quantum physics or a tech-geek to run a blog. You don't even have to be a fascinating writer, for that matter. All you need to do is write about something you care deeply about. There are many ways to present any given topic but the most important thing is to be honest, so that the blog can become the embodiment of your thoughts, knowledge and opinions. You can be informative, provocative, educational, entertaining and a thousand other things – you and your topic will shape your blogging persona. Once your blog begins to acquire a specific individuality, it shall attract like-minded people.
---
Chapter 3: Choosing a blogging platform
This is probably the most important decision you have to make on your road to becoming a blogger. Trust me, switching to a new blogging platform months after you've started posting is NOT something you want to do.
So, which one?
There are many options to choose from, so I won't waste your time by describing each and every one of them. I will, however, introduce you to the main differences between the major blogging platforms. Knowing these differences is CRUCIAL in choosing the right blogging solution.

Many of you may be wondering how to start a blog for free.
STOP HERE.
There is nothing wrong with that, except… almost everything.
Starting a free blog really isn't a good idea at all, unless it is for really casual blogging, once or twice per year. Below, you will see some of the reasons why you shouldn't use platforms like WordPress.com, Blogger, Tumblr and so on.
Self-hosted vs. free blogging platforms
A lot of you may be wondering about how to start a blog for free. There is nothing wrong with that, except, well, almost everything.
Below, you will see some of the reasons why you shouldn't use platforms like WordPress.com, Blogger, Tumblr, and so on.
Your domain name will sound like an e-mail address 
most free blogging platforms don't allow you to connect your site to your own domain. What's the point of thinking of that super-catchy blog name, if it's going to be followed by the blogging platform's domain?
Which sounds more appealing to you:
 yourawesomeblog.com or yourawesomeblog.bloggingplatformname.com ?
…I thought so…
Even if you go with a blogging platform where you can point your own domain to your blog, there is going to be a catch: your blog would no longer be free.
Bummer, right?
You'd have to pay for the domain registration. In some cases, you'd even have to pay a certain fee for the platform to actually accept your domain name.
Having your own domain name from the start is a big deal when it comes to blogging. I will tell you more about that later, but for now we'll move on to the next reason why you should choose a self-hosted platform.
It may sound weird, but it's true. Using the aforementioned "free" blogging platforms means that your blog is hosted on someone else's web space (i.e., it means that they own it). To put it even more bluntly:
They can delete your blog if they want!
Free blogging platforms have somewhat narrower codes of conduct when compared to most web hosting companies. Should they decide that you have violated their rules, you would be out of the blogging game in no-time.
I saved the "best" for last – the limits free platforms impose. We're talking about limited storage, limited design options, limited monetization (or no possibility of monetizing your blog whatsoever). Free personal blog sites can come at a very steep price, in the long term.
On the other hand, a self-hosted blog gives you much more freedom in terms of design. It also allows you to monetize your blog and earn some cash through your own hard work.
It is, after all, about the freedom of expression as well as and the freedom to make some $$, right?
So that's that. You should definitely go with a self-hosted platform. The platform I strongly encourage you to use is WordPress.org. (Not to be confused with the hosted WordPress.com I mentioned before.)
WordPress.org is an open-source software that you can install (for free) on your hosting space. Don't freak out though, it's not as complicated as it may sound.
Why WordPress?
Because WordPress powers 28% of all websites in existence, and because it is the platform of choice for 96% of all bloggers AND it is completely free!.
But you have to give something to get something, right? In this case, the only things you'd need to pay for are a domain name and hosting plan. And those, as you will see later, aren't a big expense.
Chapter 4: Domain and Hosting
Decisions, decisions…
Before we move towards the more practical aspects of the discussion on how to make a blog, there are still a couple of things you need to decide upon.
Domain
Remember when I mentioned that domain names are a big deal? They still are, and now I'm going to tell you why.
Think of your domain as your blog's permanent address. You do want people knocking on your door, right? To ensure that your visitors keep on coming back (without getting lost along the way), you need to make that address catchy and easy to remember and spell.
Imagine this:
You are asking someone to visit your blog and read that fabulous article you just published.
You are giving directions to someone to visit your blog and read that fabulous article you just published.
You have to check out my latest article!
Sure, where?
4-leaf-cl0ver-dot-com. But, four is the digit and, um, 'clover' is written with a zero instead of the letter "o"…
Congratulations, you have now completely confused your potential site visitors. Chances are, they won't bother to explain that to other people, either. This is not what I meant when I said 'catchy'.
Again: keep it short, and sweet, simple and easy. There is nothing wrong with fourleafclover.com (except that it's taken, but you get my point!). Avoid using hyphens, digits and obscure terms.
You can get your domain upon registering for a hosting plan. But, if you're in a rush to secure that catchy name you' have just thought of, you could check our list of the top domain registrars to find some sweet deals.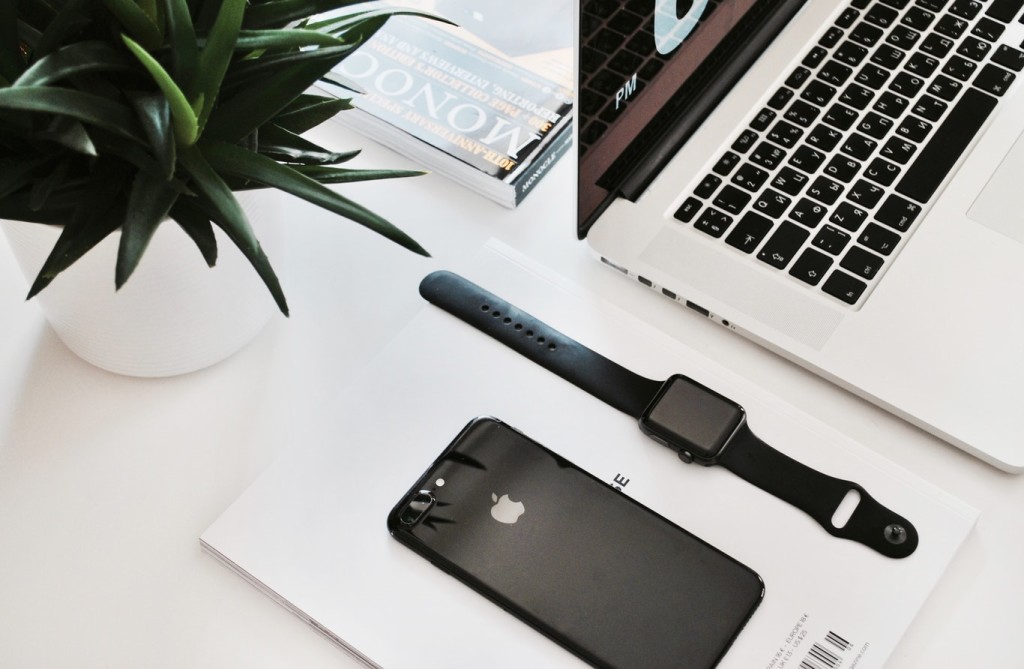 Hosting
If the domain is the address, think of hosting as your blog's house. You want your blog to be comfortable, with enough room for everything, right?
There are many hosting providers out there that will host your blog at a very reasonable price. Not only that, but you could also get a free domain, a professional looking email and a WordPress installation with a few clicks – all in the same place.
Dreamhost is an excellent place to start. You can buy the Web Hosting Total Package which comes with
No Limits on Traffic, Storage, and Websites*
Email Addresses @ Your Domain Included
Free Domain Registration with Annual Plans
Free SSL Encryption with Let's Encrypt
1-Click WordPress Installer
Get Domain & Hosting in this Simple Steps.
Turn to Dreamhost to get all of what I mentioned above (and more) would be a great call. Registering an account with this hosting provider only takes a few simple steps.
Step 1: First of all, is to select a domain. Enter the name you want to check if it is available. If it is, the price will come up and it usually is under $10, per year.
Step 2: The next step is  to choose a plan that suits your needs the most. Blogger-newbies should go with the $10.95 monthly plan. If you want to save 26% and bring the cost down to $7.95 per year, you can prepay for 3 years.entering your domain name. That's pretty low price because for other hosts, I have paid upwards to $40 per month or more for shared hosting.
Step 3: Then, you have the option to click one button to install a wordpress site. If you have a little bit more technical know how, you can pick the selection to add an SQL which is free for the first week, then $15 per month after.
Step 4:  Hit Submit, and at this point, the installation of WordPress will start. As soon as the installation is complete – you will see a screen with your login data and where to access the WordPress admin area.
If you have an existing blog over at WordPress.com, Blogger, Squarespace, Wix or some other platform, you can pay the experts at Bluehost just $99.00 to migrate it over for you if you don't know how to. Another option is to download the files and upload it onto your new wordpress.org account but that could be tricky so it's best to let the experts do it for you.
So, how do you build a blog?
Now that WordPress is installed, go to www.yourdomain.com/wp-admin and log in using the credentials that SiteGround sent you over. This is where the magic happens! Even though there isn't a single build blog button in sight, the whole process is rather undemanding.
Looks are important.
Your first stop should be the Appearance tab in the left sidebar. You will see that there are several default themes already available for your blog. You won't go wrong by choosing one of those, unless you have a specific design in mind.
In that case, you'd need to click the Add new button, after which you will see a screen where you can browse loads of themes; featured, popular and latest. You could also apply filters to your search to find themes that correspond with the specific look you have in mind.
After you have found your dream theme, click Install and then Activate. Your blog now has a new theme. Use the Appearance tab for any further customizations of your theme, such as colors, backgrounds, header images, menus and so on.
The WordPress admin-panel is pretty simple to use and the tabs are rather self-explanatory. Menus are built in the Menu tab, pages are added and edited in the Pages tab.
So, how do you start a blog post? I bet you'd know where to click after casting a single glance.
Easy-peasy, right?
By now, I believe you have an idea of how to blog, don't you? So, go ahead and publish your first post.
Congratulations, you have a blog!
Technically, I have already answered the question "How do you start a blog? ", but I am willing to go the extra mile and tell you how to start a successful blog.
The following paragraphs will walk you through the best blogging techniques, from: design to SEO and monetization.
Ready, set, ready!
Continue to the other chapters here and see the great Infographic below about the state of the blogging industry
Jay Jay Ghatt is also editor at Techyaya.com, founder of the JayJayGhatt.com and JayJayGhatt.com where she teaches online creators how to navigate digital entrepreneurship and offers Do-It-For-You Blogging Service. She manages her lifestyle sites BellyitchBlog, Jenebaspeaks and JJBraids.com and is the founder of BlackWomenTech.com 200 Black Women in Tech On Twitter. Her biz podcast 10 Minute Podcast is available on iTunes and Player.fm. Follow her on Twitter at @Jenebaspeaks. Buy her templates over at her legal and business templates on Etsy shop!