Bottom Line TakeAway: The new Google Webmaster Guidelines clarify that once Google determines a site has been paying, or giving product in exchange for a review or link to others established sites, including many Mom Blogs, Google will penalize not only the site that paid for the links but the site where the link exists too. An automated system downgrades violators Page Ranks to 0. The only solution to restore a rank is by reapplying for subjective review process via Webmaster tools for Blogger blogs or Wordress or other blog platforms that use Google Analytics. It's not clear Google recognizes the unintended consequences of its policies. In sum, it punishes unknowing rising, small, niche and mom bloggers caught in Google's sweep of nefarious link builders. These smaller sites and bloggers  sometimes blog for cash & accept links or products in their attempt to monetize their blogs for side cash, to supplement their family income or pay for administrative costs of keeping their sites running. They should not be grouped in the same category as Link Building cheaters.
Digging Deeper: The Whole Story Uncovered.
Recently, Google updated its new Webmaster  guidelines to further expound upon and provide more details and examples of what makes ideal and quality content and which practices are prohibited or penalized.
Earlier this year, the site adjusted its method of assigning and elevating page rank, a link analysis algorithm used by the Google search engine which assigns a numerical weighting to a site. The page rank determines how high on a search a website shows up. A 10 would be best.
The guidelines  explain a recent  crack down on website owners who have been engaging in scrupulous activities and nefarious linking schemes in an attempt to raise their own Google Page Rank.
Fine. Do that. No one likes a cheater.
However, I was forced to dig deeper into the rules when one of my sites suffered what may have been an unintended consequence of some of its guidelines: I lost my Page4 Google Rank. It was downgraded to 0.
I discovered why reading more into the Quality Guidelines and exploring closely the  practices that will likely contribute to a site losing its ranking:
Hmm. At first blush, one may notice that while the site is cracking down on cheaters, some of the items on this list could arguably apply to established sites. Many existing larger and well-funded websites monetize their sites by embedding advertising links. They drive readers to their site by syndicating content and on a multi-publishing and daily basis, have posts that link to external sites.
Curious.
Difference between a link scheme and a Mom Blogger trying to monetize her blog?
I also noticed the section related to "link schemes" which include:
exchanging goods or services for links; or sending someone a "free" product in exchange for them writing about it and including a link
Excessive link exchanging ("Link to me and I'll link to you")
Linking to web spammers or unrelated sites with the intent to manipulate PageRank
Building partner pages exclusively for the sake of cross-linking
Using automated programs or services to create links to your site
But several of these listed would penalize a niche or established blogger with a loyal following and established page rank who accepts product for a review or link.  The policy could completely stonewall rising bloggers and niche website owners, including mom bloggers, when they attempt to monetize their sites.
Further, a blogger who has attempted to earn extra income on her site to subsidize the family income, put aside money in a rainy day fund, or to sustain the nominal administrative costs of running her site may, at one time, have blogged for a site like  Blogvertise, or several established companies that link brands with existing companies like Sponsored Reviews,  Pay Per Post and other similar type sites,
These attempts to make extra money could also be considered to be in violation of the new guidelines.
Some bloggers may have been downgraded and not even know it if they haven't yet logged into their Webmaster Tools page.
If you are reading this and don't know, consider checking your page rank HERE.
Dent in the Brand-Blogger Relationship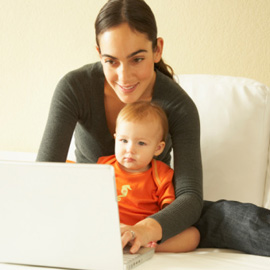 Similarly, for several years now, brands, realizing the marketing potential and reach of mom bloggers, have latched on to them and regularly offer many tickets to events, products to samples, and all sorts of other goodies in hopes that the blogger will write a review.  Naturally, the brand or the PR Company representing the brand expects the mom to provide a link back to the brand.
It's become a common way for many mom bloggers to make money and monetize their sites.  Conferences like BlogHer and Blogalicious have made a great living connecting brands with bloggers. Part of that relationship that ultimately forms, sometimes via a PR company go-between, is payment for a review and link. What a way to throw  a wrench in a long-established way system, Google!
Most mom bloggers didn't start their blogs to make money, don't make a lot of money doing reviews and usually have content that is made up of unique content over 90% of the time.  But all of that may be of no consequence, as was the case with one of my blogs which lost its ranking.
Talking from experience here, Google penalizes by downgrading or erasing a page rank not only from the linker but also the linkee. Once Google determines a site has been paying for link on others sites, it will penalize the site where the link exists as well as the company that paid for the link.
Disparate Treatment for New Blogs Compared to Established Sites
There is mention that the purpose of the rule is to discourage phony sites that scrape content, mass replicate existing popular sites, have sites that is majority affiliate ads or content from other sources.
However, if the  penalty is for those who mass replicate or mass link, then sites like Huffington Post , USAToday.com and WallStreetJournal.com and other sites that syndicate content and provide link backs also should be penalized.
Certainly, they are not. Apparently, the site is only to stop the small guys from growing and flourishing while giving the big guys a pass.
Unintended Consequences
Further, several established sites have partner relationships with other sites to share content in exchange for a link back. Several news sites will list several affiliate sites and share content. Yahoo!, NBCNews and several other of the largest sites do it.  Many sites share original content for the value and benefit of readers and not for the purpose of rising their Google page rank link.
However, under the new guidelines, technically this practice could be considered in violation of the rule that advises against excessive affiliate linking or affiliate content or ads.
…but only for new and less known websites?
Google penalizes bloggers that are unsuccessful
The guideline bars "participating in affiliate programs without adding sufficient value."
So we are going to penalize a mom blogger because her readers elect not to click an affiliate ad and she makes no money from them? The presence of affiliate ads from major brands could encourage other companies and brands to consider advertising on that site. There is value to placing plenty affiliate ads on a blog even if a blogger doesn't make much money from them.
Yes, there are some sites out there with scraped content and bordered by affiliate ads only that are created to accumulate passive income for the site owners.  But in the move to crack down on sites like that, Google is also sweeping mom blogs and smaller innocent blogs under the rug too.
Google cuts off its nose to spite its face
Ironically, it all also seems like a slap in the face considering the fact that many of these mom bloggers have Google Ad Sense accounts on their websites.  So arguably, many of the nearly 4 million mom bloggers in America make millions of dollars for Google when they opt in to have Google Ads on their blogs. By deranking them, Google is making it more difficult for these sites, and consequently Google, to earn money from them. Dumb move!
So Google is essentially cutting off its nose to spite its face when it penalizes or downgrades a blog or take away the PageRank it's worked so hard to grow.
FTC Redux
It reminds me of another recent decision from the Federal Trade Commission which seemingly targeted mom bloggers. In 2009, the FTC adopted guidelines that required "bloggers" to disclose relationships with sponsors and "whether the blogger is paid or merely receives 'free' products and services."
Meanwhile, the federal government agency doesn't have a similar policy for magazines and established publisher's online site that do the same thing. Many produce and publish "advertorials" which is the same thing as pay for content and are advertisements designed to simulate editorial content. Isn't that something that should be disclosed to the public?
Also, for decades, several brands have been sending advertorial content and products to fashion, tech and other established  print publishers in hopes of getting coverage, however, those sites are not required to explicitly disclose that payment or product was provided in exchange for an article or post.
This new Google policy reminds me of that FTC policy in that both target super small business owners trying to earn a little side money while not holding established, well funded sites to the same standard.  Even when one site asked a private FTC lawyer and a lawyer that actually work at the FTC, it was unable to get a clear definitive reason as to why bloggers are cornered off and held to a higher disclosure standard.
It is utterly frustrating and unfair.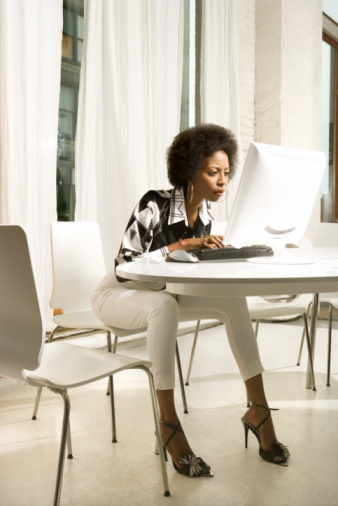 A subjective shift in policy after 2nd review or reconsideration should rectify problem
Whoever reviews or applies those provisions of the Webmaster guidelines should take a subjective approach and consider whether it really wants to establish war against mom bloggers. Once a blogger explains that she or he is legit, its administrators should then take a cursory review of the site to determine its legitimacy and restore the dropped ranking.
I just came from a major mom blog conference and I stood up during the session and brought up this issue at the session dedicated to monetizing content. In that room of over 100 mom bloggers, it did not seem as if many even realized much about the new Google policy.
And another thing, isn't Google's downgrading and penalizing other sites hypocritical considering how many times the site has been busted by government regulators engaging in scrupulous activities of its own like violating browser privacy?!
Perhaps just another case of the pot calling the kettle black.
In any event,  I'd hope that Google NOT make the mistake of unilaterally applying its guidelines the detriment of mom bloggers without taking a more subjective approach and making sure it isn't subjecting niche content owners to harsh standards unnecessarily.
Jay Jay Ghatt is also editor at Techyaya.com, founder of the JayJayGhatt.com and JayJayGhatt.com where she teaches online creators how to navigate digital entrepreneurship and offers Do-It-For-You Blogging Service. She manages her lifestyle sites BellyitchBlog, Jenebaspeaks and JJBraids.com and is the founder of BlackWomenTech.com 200 Black Women in Tech On Twitter. Her biz podcast 10 Minute Podcast is available on iTunes and Player.fm. Follow her on Twitter at @Jenebaspeaks. Buy her templates over at her legal and business templates on Etsy shop!