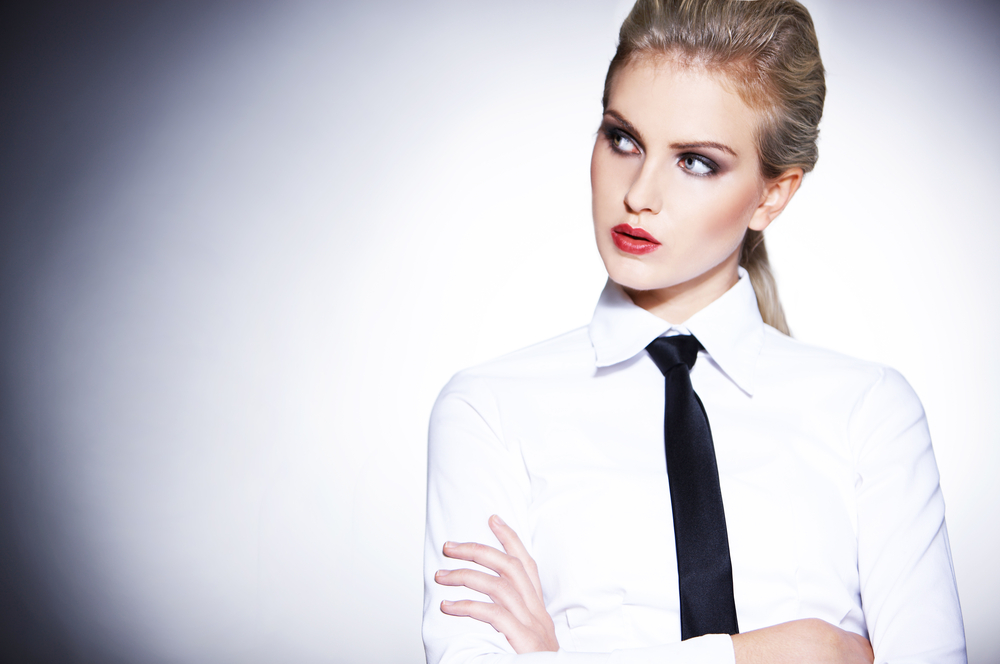 Today, I made a decision to remove all of the pay-per-sale affiliate ads on one of my blog properties.
Pay-per-sale are one of several types of affiliate programs. My Multiple Incomes explains them:
– Pay-per-click: As it sounds, you are paid every time someone clicks on a link or ad. The most popular pay-per-click affiliate network is Google Adsense.

– Pay-per-lead: This option is for advertisers that are looking for people to join or sign-up. It is most common in financial services, where companies are looking for leads to sell products, such as insurance. The most popular pay-per-lead affiliate network is Commission Junction.

– Pay-per-sale: This one is also plain and simple. You post and advertisement, and you are paid a percentage of the sale your ad placement generates. The most popular affiliate networks in this space are Commission Junction, LinkShare, and ClickBank.

– Pay-per-action: This option is fairly new, and allows you to get paid when a user completes an action. There are two main ways: one of my favorite is done by InfoLinks, where they highlight links on your site, and you are paid if the user hovers over the link long enough to open it (usually about 2 seconds). The other way is very new, and it is pay-per-call. Both Commission Junction and FlexOffers have new programs that designate a 1-800 number specifically for your website, and you get a lead payment whenever someone calls.
The pay-per-sale banner ads I'm dumping are pretty good thing to have on your blog when you are just starting out with a brand new site with few visitors. First, you can possibly earn money from commission if one of your readers click the banner and ultimately purchases something. Second, the presence of some of the brands on your site will give the illusion to a potential advertiser visiting your site that you actually have ads on it. Not all may realize the ads are affiliate ads.
But unless you have super high traffic in the amounts of millions per month, you may not earn money from them. Also, some blogs have visitors who are not quick to make purchases as some may have an audience of middle income, budget conscious readers.
However, as your blog grows in popularity, as this particular blog has, the presence of the pay -per-sale banners, especially if you have not netted a single sale in a year (as this one has failed to do) are no longer worth it.  While the site may continue to rise popularity and in page views, it may maintain a readership of non-purchasers.
Then what happens is essentially, you end up giving away free advertising and brand awareness to the affiliates for no benefit to you.
Even without sales, there is tremendous value beyond just a sale but in a brand being seen by hundreds if not thousands of eyeballs. Think about it. Advertisers pay millions to just show their product to all those people who watch their ads on TV. They have no way to credit the TV network or channel the program is on with each sale. They are paying to be seen. Having an affiliate that nets no income on your blog is essentially giving away free advertising.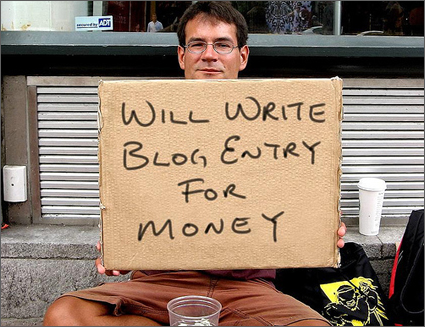 When you realize, as I recently did, that you truly are not going to make money off the pay-per-sale model, it is time to cut the apron strings and explore other options.
I'm going to search and replace those lost with the pay-per-click ads. I already have several Google AdSense and ShopSense ads on the blog. These are worth it more because you actually earn money off of them. I also have been successful embedding Amazon.com affiliate links on posts whenever I do a story about a book or item that Amazon sells. I also am part of 3 other ad networks that you have to be invited to or you have to apply to and are accepted based on various criteria including if your site has a certain number of views or fits their portfolio. These all net pretty generous monthly commissions that would increase as page views increase.
So, when you have a formula and options that work and generate revenue, there is no purpose in hanging on to those that have proven to not.  Perhaps after the site spikes in pageviews, I will revisit the option of putting the pay-per-sale ads back on but right now all they are doing is cluttering the column on the blog reserved for widgets and causing the site to load too slow.
I discovered a pretty comprehensive list online of various affiliate programs and from that list scrubbed the pay-per-click ones below.
Bidvertiser – This is a pay-per-click affiliate marketing program that is similar to Google AdSense, but it allows the publisher to accept or reject ads.

Chitika – Chitika is a per-per-click affiliate marketing program that is also similar to Google AdSense and tries to contextually select ads.

DirectResponse – This is the pay-per-click side of DirectLeads.

InfoLinks – This is a pay-per-click affiliate marketing program that focuses on text links.

Kontera – This is a pay-per-click affiliate marketing program that focuses on contextual in-text ads.

Share a Sale – This is a pay-per-click, pay-per-sale, and pay-per-lead affiliate marketing company. There are some large advertisers.

Trade Doubler – This is a pay-per-sale affiliate marketing network that focuses on high-tech companies.

Vibrant Media – This is a pay-per-click affiliate marketing network.

Webgains – This is a pay-per-click and pay-per-sale affiliate marketing network.

XY7.com – This is a pay-per-click affiliate marketing program.
Sometimes you have got to realize that when the value of your product reaches a certain threshold, you can no longer settle for the bare minimum nor give away that value for free.
I'll update to share how much success I've had with these joining these other programs.
Jay Jay Ghatt is also editor at Techyaya.com, founder of the JayJayGhatt.com and JayJayGhatt.com where she teaches online creators how to navigate digital entrepreneurship and offers Do-It-For-You Blogging Service. She manages her lifestyle sites BellyitchBlog, Jenebaspeaks and JJBraids.com and is the founder of BlackWomenTech.com 200 Black Women in Tech On Twitter. Her biz podcast 10 Minute Podcast is available on iTunes and Player.fm. Follow her on Twitter at @Jenebaspeaks. Buy her templates over at her legal and business templates on Etsy shop!