If you are starting out as a blogger, you may find yourself scrambling to post regularly because of time, work or other restrictions on your time.  You know consistent blogging is key to growing your site, but struggle squeezing it in. Tumblr, WordPress and many sites offer the option of reposting another's content for free but it doesn't look natural or fits into your style or mode of writing. It sticks out like a "repost" and not your own content.
An alternative and option is to sign up for the many sites that allow you to embed content created by others onto your blog as an embedable link.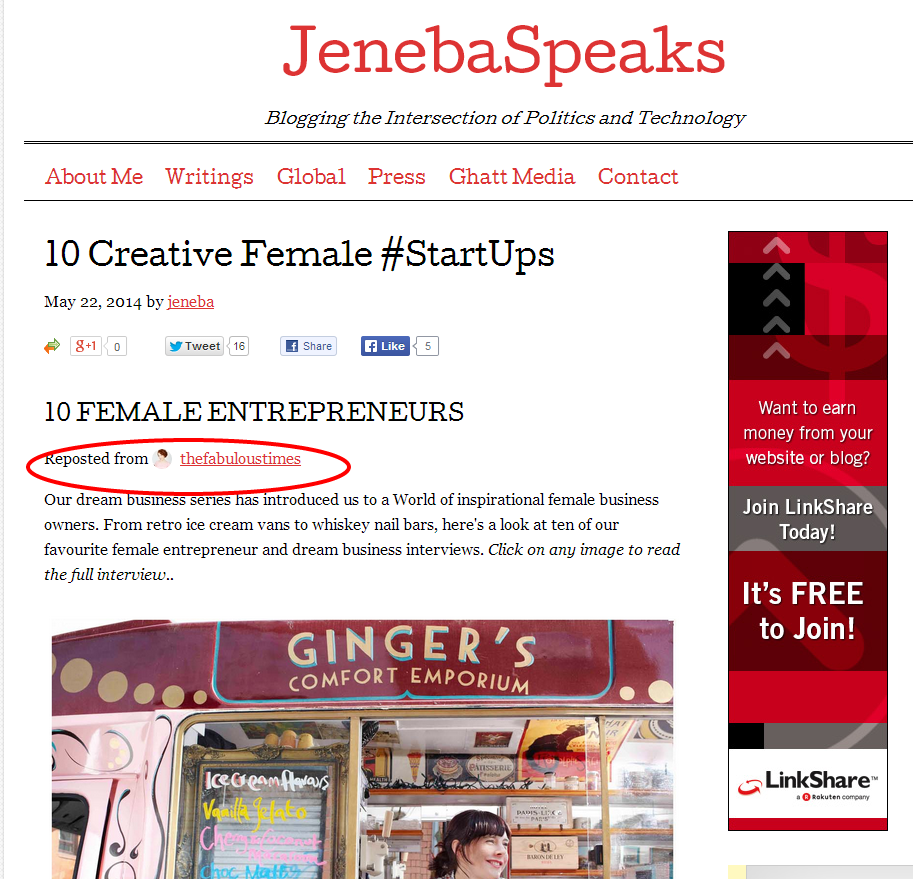 Do you see how it is barely noticeable that it is content from another person's blog and could appear to the uninitiated who just scroll through my site as if it is "native" to my site?
Equally, when you join these content-sharing sites or download their plugins, you are allowed to have your content shared and embedded on others' blogs and websites.
You may be wondering why on earth would someone give away their hard-created content for free. There are several reasons:
1. Access New Audiences: It exposes new audiences to your work, blog and website. You may get new followers by showcasing your work on others, some more well-trafficked sites.
2. Access New Leads: If you have affiliate links embedded in your post, you are essentially expanding the market of people who may click your link and earn you a commission.
3. Pay it forward. Permitting your content to be embedded and featured on others' sites is reciprocal good karma for all those other people's blog posts you too used to fill up your site during times when you had writer's block or were too busy to blog.
4. Become an expert. If you blog or write about a niche area. Allowing others to embed your posts will help you develop yourself as an expert in the area as you will be exposed to larger audiences who may continually see your writing in a particular area and begin to associate you as a leading go-to for information about that area.
I use AtContent on my sites and blogs and I love the model because it is a simple plugin. After joining, you add your sites and then select the various content areas  you want streamed in your feed. Follow some bloggers and you will see others will follow you. Your followers will have the option of reposting your content onto their sites.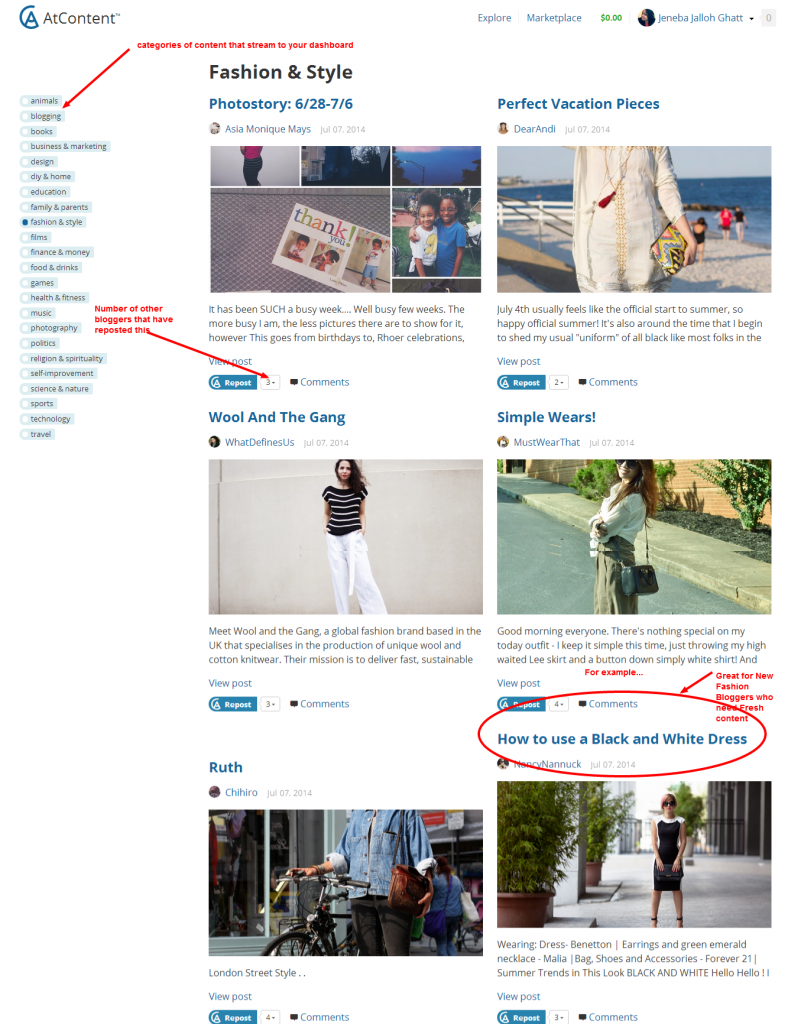 It even has a Chrome plugin AdOn to make sharing content you see around the web easy to repost.
It's FREE!
However, if you have a particular blog post you want amplified, you can start a Native Ad Campaign and pay as low as $10 for 200 views to promote it. There is even monthly subscription plans available for serious bloggers and other eCommerce sites who may need to routinely and regularly amplify specials and other special posts to extended networks of other content creator members.
Consider signing up for AtContent to do a Native Ad promotion of your content and get it in front of their massive network of bloggers.  I am currently running a campaign and am excited about the results. Consider running your own and if you do, use my Invitation link HERE!
Jay Jay Ghatt is also editor at Techyaya.com, founder of the JayJayGhatt.com and JayJayGhatt.com where she teaches online creators how to navigate digital entrepreneurship and offers Do-It-For-You Blogging Service. She manages her lifestyle sites BellyitchBlog, Jenebaspeaks and JJBraids.com and is the founder of BlackWomenTech.com 200 Black Women in Tech On Twitter. Her biz podcast 10 Minute Podcast is available on iTunes and Player.fm. Follow her on Twitter at @Jenebaspeaks. Buy her templates over at her legal and business templates on Etsy shop!