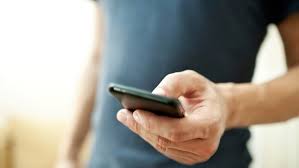 If you need me, I'll be gathering all the various out-of-contract devices I have around the house and schlepping to the nearest carrier that offers the best price!
Hallelujah! The House and Senate in Congress agreed to pass the Unlocking Consumer Choice and Wireless Competition Act recently which requires that the Library of Congress allow mobile phone owners to unlock their devices. President Obama signed the law yesterday which stops carriers from forcing users to stay with them because the phones were only useful on their networks.
It was a long time coming, but the law was spurred on by Sina Khanifar who got 114,000 petition signatures on Whitehouse.gov from users.  The support meant the White House had to react.

The unlocking restrictions are compliments of the Digital Millennium Copyright Act (DMCA) which was designed to protect the intellectual property of creatives and inventors, but has been wrought with unintended consequences that harm consumers and digital entrepreneurs.
Before the Act passed, consumers who unlocked their phones faced criminal prosecution.
Some say the measure is a good step but Congress really needs to take a second look at resolving all of the new problems DMCA is creating for consumers.
The downside is that criminals in the business of selling stolen phones just got a market of new phones to work with, like Verizon's, for example.  Many of that company's phones operate on a proprietary CDMA standard that only works only on the Verizon network.
But the upside is more options, flexibility and freedom for consumers.  I foresee many many more options on eBay in the future too.
Carriers will have to elevate their customer service, network and offerings now that they know their customers have less incentive to stick with them. They no longer have to purchase an entirely new device just to switch carriers.
My kid has a Sprint phone that I would love to hook up to the family's Verizon plan, except, before this law, we couldn't unlock it and carry it over…now we can and it saves me the cost of getting a new phone that works on the Verizon network only.
Wireless carriers may at first be bummed because they lose a hook they've always had to deter consumers from switching carriers after a contract was up, but eventually, they may start to appreciate the new disgruntled customers coming over from their competitors.
They complained about number portability and fought it tooth and nail, but they adjusted, got over it and are still in business.  All good!
Jeneba "
JJ Ghatt
",is editor at 
Jenebapeaks.com
, an online hub where she helps social media butterfly who empowers digital entrepreneurs and professionals to create great things online at her online learning platform 
Digital Publishing Academy.
  She is an editor of tech blog Techyaya.com and founded the annual 
200 Black Women to Follow On Twitter List
. Read
her bio
, then get all of her online & digital biz startup advice and tools in 
one spot here!