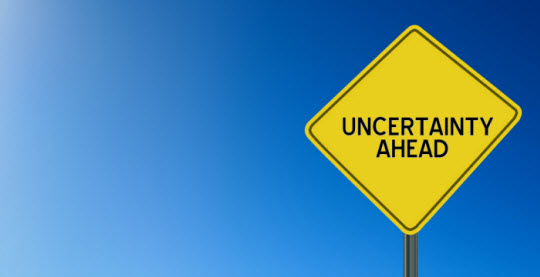 While many of us were busy wrapping Christmas presents and in the hustle and bustle of the holiday season, Senate Majority Leader Harry Reid (D., Nev.) and 9 other Senate members were also busy doing their parts to try to enact new Internet regulations and  impose Net Neutrality principles on the web.
Mid December, lead by Reid, members of the Senate Democratic caucus sent a letter to Senate Minority Leader Mitch McConnell (R., Ky.)—who is set to switch jobs with Reid this month on Net Neutrality. [It was also addressed to Republican Senator John Thune from South Dakota , who is slated to become chairman of the Commerce, Science, and Transportation Committee.]
Given that the House Energy and Commerce Committee has been gathering information to update the close to a decade-old Communications act, the Senators said they wanted to ensure Reid and Thune move regs that are  "fully consistent with and protective of net neutrality principles."
Specifically, the letter stated,. "We wholeheartedly agree with Senator Thune's assertion that any action Congress takes to reform our nation's communications laws must make sense 'for today's converged, competitive, and Internet-powered world.,"  adding that "Keeping the Internet free and open is essential to this goal….The FCC can and should take strong action to protect consumers as soon as possible.  We would forcefully oppose any reforms that would undermine the FCC's authority to act to adopt meaningful net neutrality rules to protect consumers."
Sen. Reid, Senate Judiciary Committee Chairman Patrick Leahy (D., Vt.), and the nine other lawmakers also stated, "to be effective, net neutrality rules must provide maximum protection to consumers and maximum flexibility to promote the Internet economy."
They pointed out at least four of the, mainly agreed upon, requirements for the new regulations: "they must prohibit fast lanes, prevent discrimination against and blocking of lawful content, prohibit throttling, and increase transparency,."
[The other Democratic senators signing the letter were Maria Cantwell (Wash.), Tom Udall (N.M.), Richard Blumenthal (Conn.), Al Franken (Minn.), Debbie Stabenow (Mich.), Patty Murray (Wash.), Robert Casey Jr. (Pa.), Michael Bennet (Colo.), and Martin Heinrich (N.M.) but note Cory Booker (NJ) wasn't a signatory]
They stopped short of asking for Title II regulations imposed on the Internet which would be a disaster as the vibrant Internet economy, as the senators addressed, can not and should not be weighed down by a nearly 20 year old law that existed when the Internet was in its very nascent stage.
Still, we must applaud efforts to move the ball forward so there isn't endless back and forth on this issue to the detriment of web-based start ups and entrepreneurs after seed and venture capitalists that are nervous amongst uncertainty.
Promoting the net is another agreed upon goal for all parties.
It is key to note that the Senators also acknowledged in their letter that the Internet is responsible for $684 billion dollars in revenue-generation, a generous 5% of the nation's economy and lead to the employment of $466K+ people in the tech sector from 2007 to 2012. There was a mention of the interest of permitting consumers (and innovators) to have maximum flexibility and optional.
While there isn't too much disagreement regarding throttling, discrimination and blocking, I still am anxious and worried.  
With each proposal that gets presented, we will see more flexibility and creative options which is good.  But I note how several have already circulated and were batted down because of the fact they were incomplete, infinite and dependent on unknown factors, including some that may be unforeseen given the rapidly changing nature of technology.
The reason why the risk of uncertainty is so high is because as soon as regs are put in place, innovation and ingenuity may quickly make them outdated.
 My other  fear is it that all this uncertainty will not only lead to litigation, but will also drive investors away from new and up and coming Internet-based companies. The vets, with already established cash flow and presence will do fine, but what about the rising next generation?
Further, with mention of flexibility from the Senators' letters, I also think of the various different broadband access options that other nations and economies are experimenting with to increase adoption by underserved and unserved markets. Flexibility must not flow in one direction if our goal is to enhance and advance maximum adoption and ensure that the majority in our population is connected and exploiting all opportunities.
We are starting this new regulatory era full of options, which ordinarily is a good thing unless they create an environment for stagnation that may leave a once open and vibrant ecosystem stifled and weighted in uncertainty.
See the complete letter HERE!: 
2014 12 18 to McConnell Thune Net neutrality MC Joint EC
Read and share your thoughts below:
Jay Jay Ghatt is also editor at Techyaya.com, founder of the JayJayGhatt.com and JayJayGhatt.com where she teaches online creators how to navigate digital entrepreneurship and offers Do-It-For-You Blogging Service. She manages her lifestyle sites BellyitchBlog, Jenebaspeaks and JJBraids.com and is the founder of BlackWomenTech.com 200 Black Women in Tech On Twitter. Her biz podcast 10 Minute Podcast is available on iTunes and Player.fm. Follow her on Twitter at @Jenebaspeaks. Buy her templates over at her legal and business templates on Etsy shop!