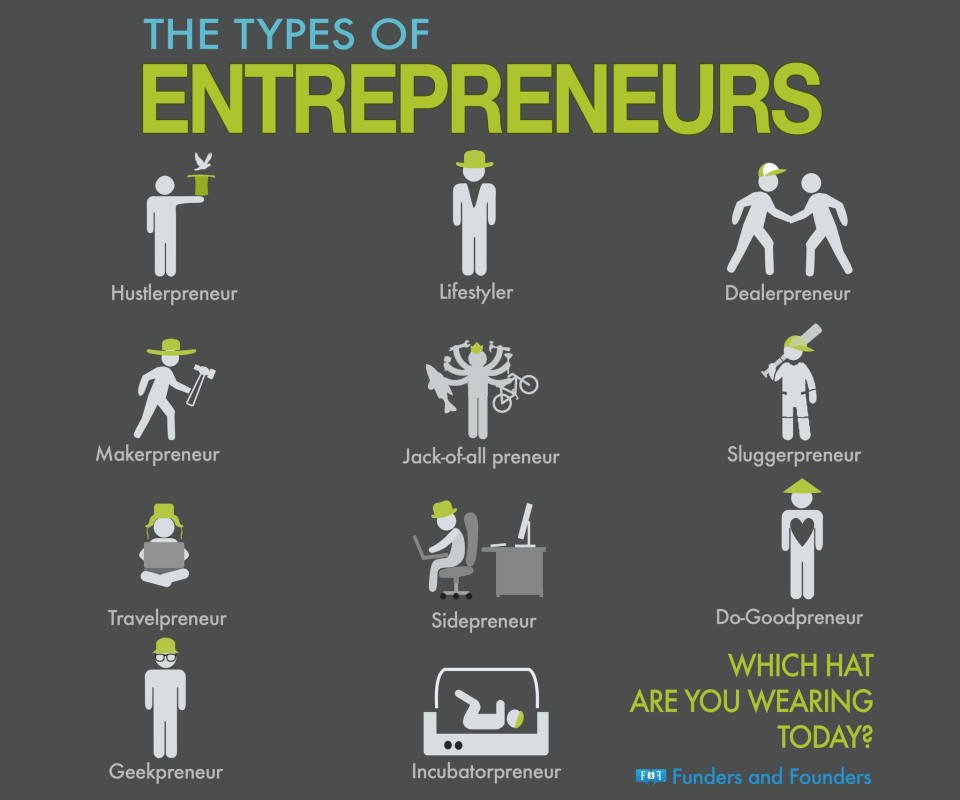 Throughout recent Internet history, there have been articles written about "The Cult of Entrepreneurship", essentially breaking down some of the idiosyncratic nuances associated with the startup culture.
I was thoroughly amused by a recent commentary written by linguist Gabriella Rackoff in Medium back in March.
This early passage stood out:
The first problem I see with the cult of the entrepreneur is that for some people the title seems to take precedence over the success of the product or service they created. Like an author who's never had a book published, calling yourself an entrepreneur is meaningless if you can't point to the fruits of your entrepreneurship.

The word has a misleading air of success.

The glorification of entrepreneurship naturally tempts people to use the term to build themselves up. This is especially evident on Twitter and LinkedIn where I've often seen entrepreneur listed in someone's bio without being able to figure out what he or she actually does. It also has the consequence of undermining people who work hard, achieve great success and are integral to a company's success without being entrepreneurs — the Sheryl Sandberg rather than the Zuckerberg.
Well..
Quartz.com's followed up, taking more air out of the sails of "entrepreneurship".
In a recent analysis, Aimee Groth reminds us that the only reason why entrepreneurs can be successful and take risks is because most have a safety net that non-Entrepreuneurs, and wage and salary workers do not have. It could be in the form of home equity they can cash out, wealthy parents who can give them a loan, savings, or a trust fund to be used to to sustain their dream while they build a business.
That safety net or support and resources can be used to bail them out in case of failure.
Groth also took aim at debunking a recent study and Think pieces suggesting that there is an entrepreneurship gene that some people have.
While I must admit that not all people are cut out to hang out a shingle, it's true that many more are hampered by the inaccessibility to cash.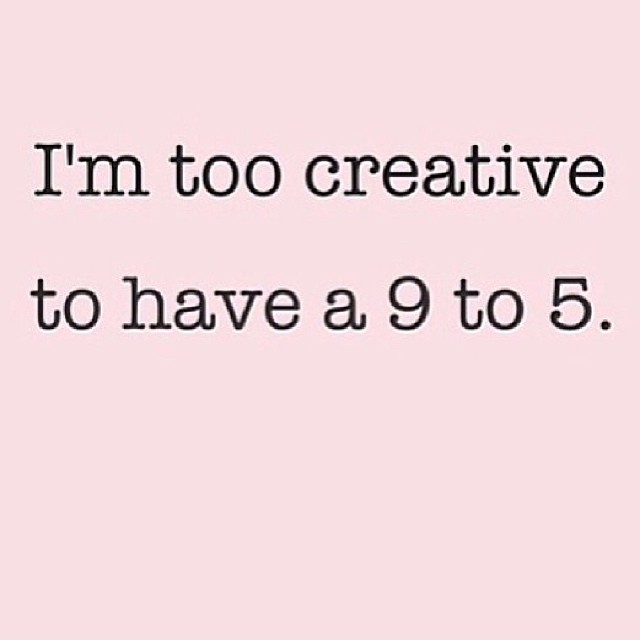 Indeed, "access to capital" is one of those things that forever come up during panels and conferences that aim to bridge the wealth gap in the US.
People who come from disadvantaged backgrounds have a tougher time saying goodbye to their full time salaries to pursue a dream or an idea they "think" may work.
Yet, it is still quite true that in recent years, there has been a renewed fascination with entrepreneurship and that Start Up life.
Just search that hashtag in Instagram and you'll be overwhelmed by all the motivational posters by those claiming to be on hustle mode. (*snark*)
It's trending and I've noticed that not all  Entrepreuneurs are the same but that's okay. "Get in where you fit in," as the saying goes.
There are levels, well, really, distinctions that I've noticed among those that fit into the basket.
This is how I've broken them down: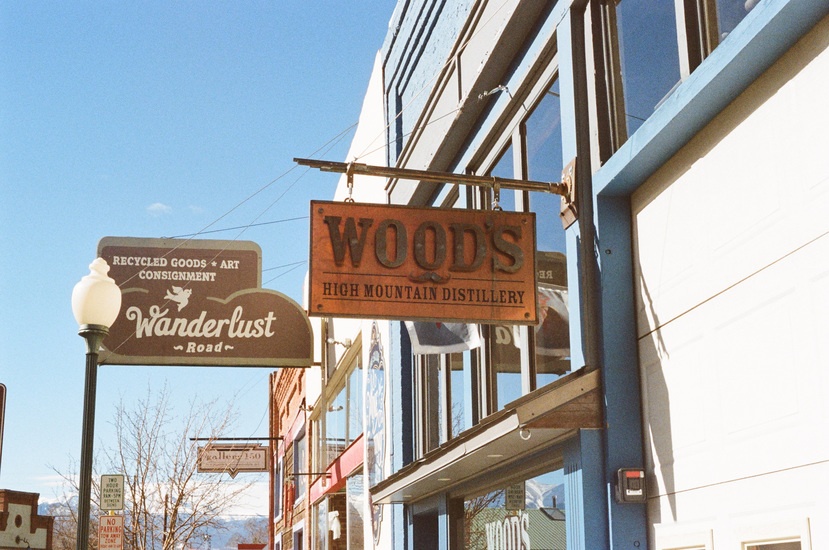 Entrepreneur– The person who writes a business plan then takes out a loan at the bank or cashes out their 401k or 529 plan earnings or the bonds their parents put in their name when they were a kid. They use those funds to open a brick and mortar store or to buy a Krispy Kreme franchise or something. They fit into the classic idealized historic notion of entrepreneur.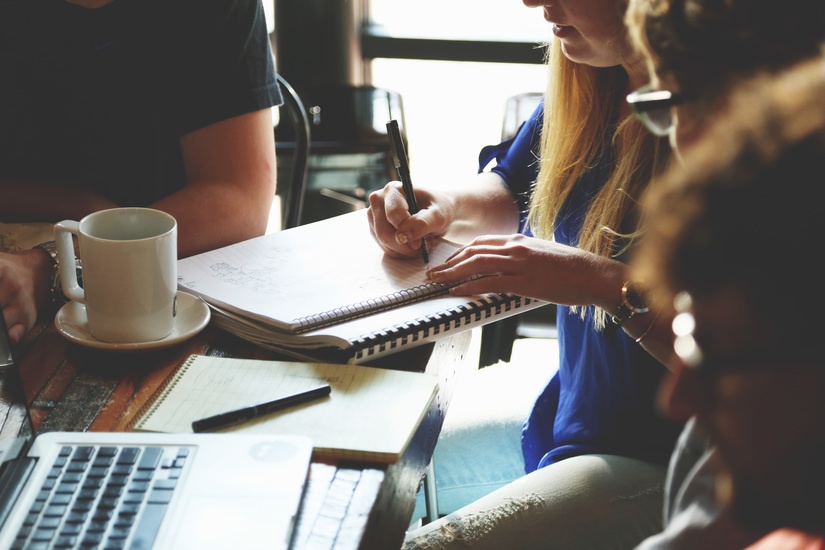 StartUp Founder– Usually a techie or 20-something kid in Silicon Valley (though not always as research shows the median age for a US startup founder is 39) or some other tech hub or community in another city; traditionally this person is working all day and night to  launch an app or raising funds to make some gadget or do-hickey via a crowdsource fundraising site like Kickstarter or Indiegogo.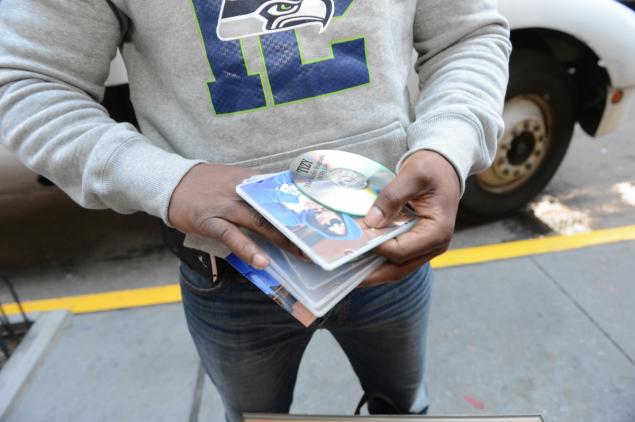 Hustler-preneur– That person who refuses to get a 9-5 so he sells DVDs to barbershop and beauty shop patrons, helps his man hustle his mix tape out of the trunk of his car for a cut of the profits or runs a street team operation for local promoters. He balances several self-employed ventures at the same time and makes rent or pays his college or HBCU loan bill doing so. He is that conscious self-supporting brother who refuses to be dependent on institutions to eat.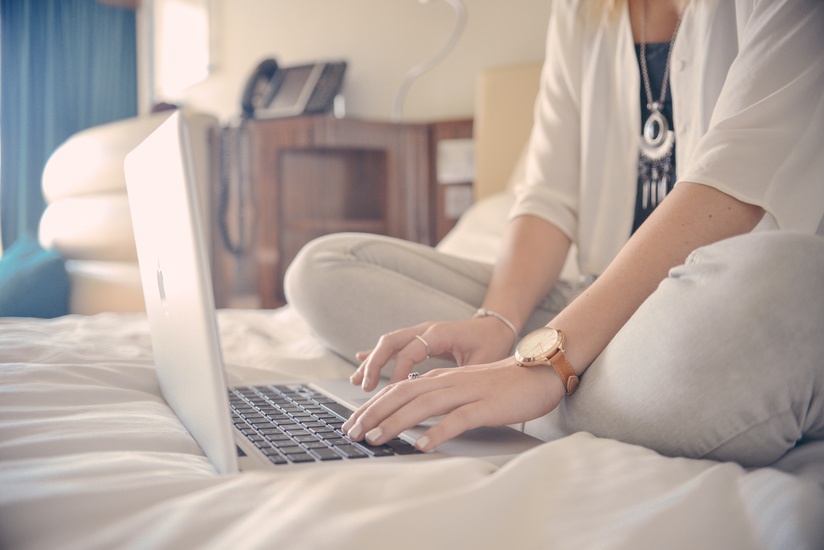 Mompreneur- A mom who makes money on the side by blogging, reselling items on EBay or hawking homemade earrings in her Etsy shop. She is married (though not always) and most of her side money goes to HER rainy day fund.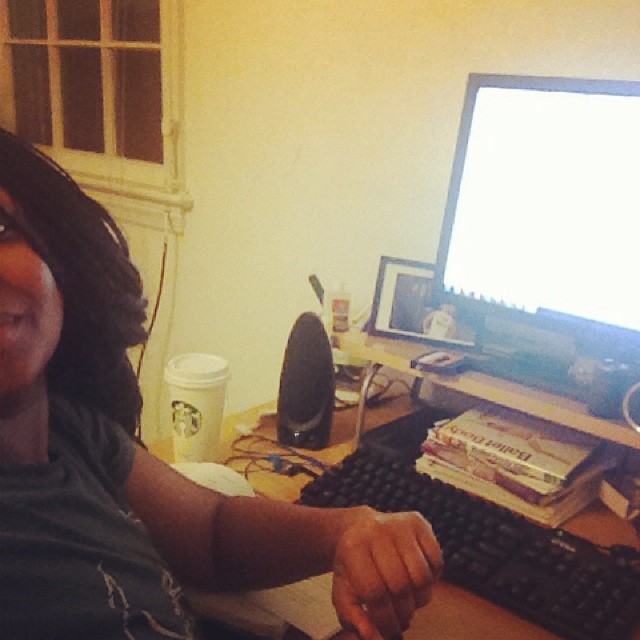 Momtrepeneur – A mom who runs several hustles at the same time. In addition to her mom blog, she's consulting, selling ebooks, working as a career coach or running a variety of ventures to create multiple streams of income. (This is me)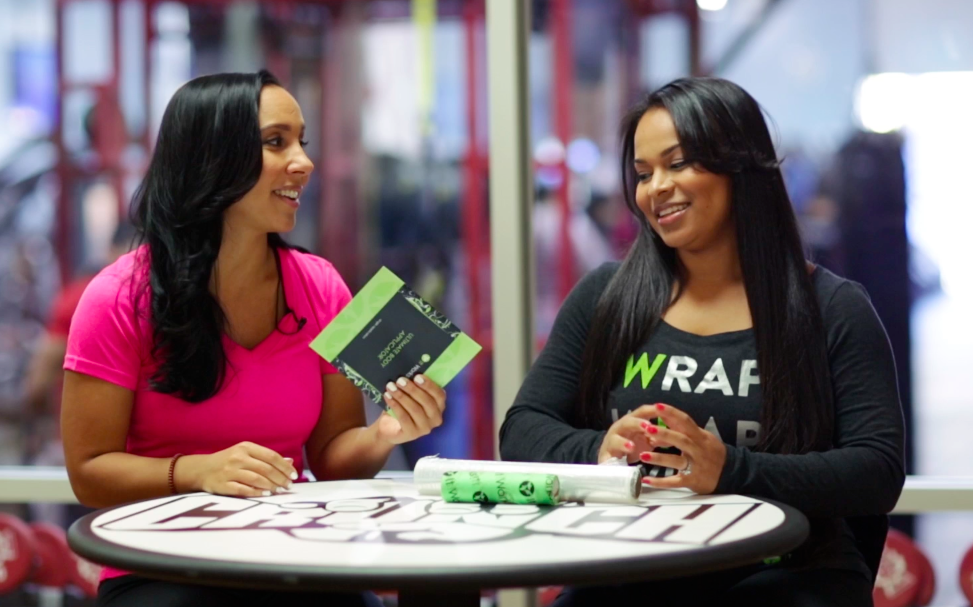 Instagrampreneur– This person uses her following on Instagram to hawk her It Works Wraps, Jamberry or Brazillian Hair bundles franchise.  Or she may be a fashionista who is a brand ambassador for various labels and can be seen posing with a plate of macrons or pretending to eat an In and Out or Shake Shack Burger.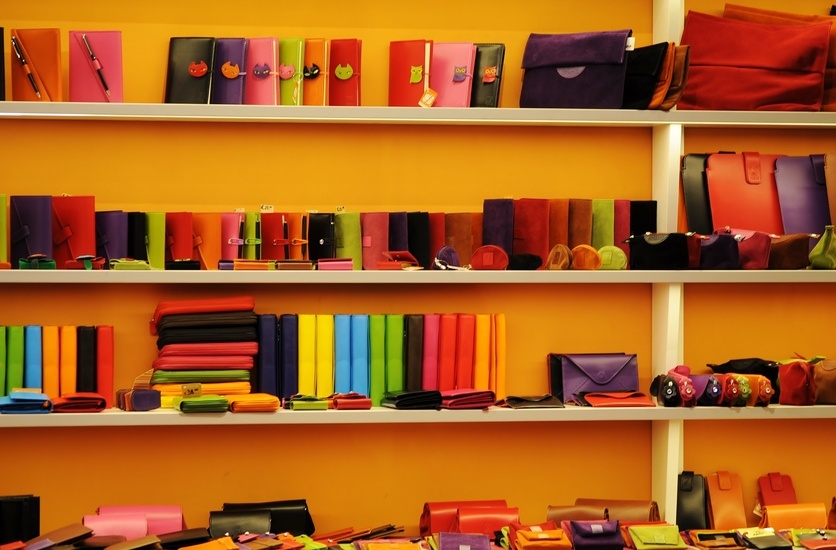 Small Business Owner- This person usually runs a brick and mortar business and has two or more employees. Under the definition of Small business by the U.S. Small Business Administration, a company with up to 1,500 employees, but since 75% of all non-employer businesses are small businesses and  are true solo run, this could be the owner of a newspaper stand too.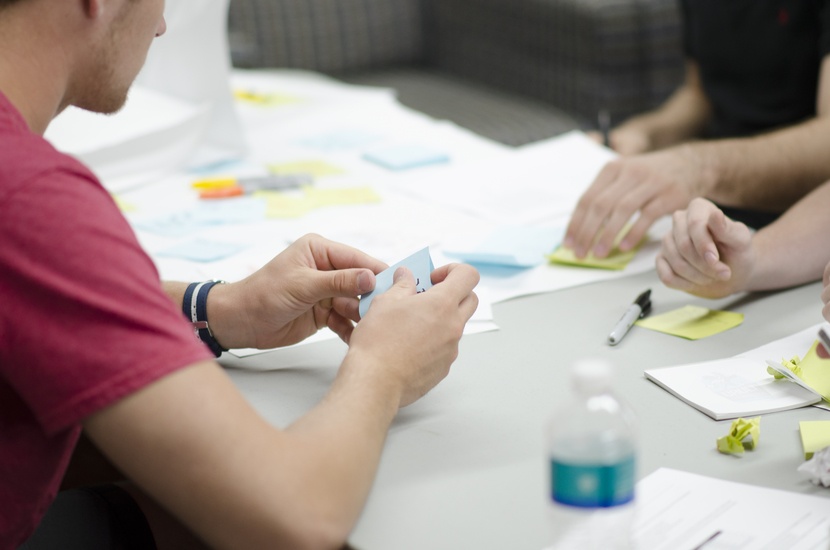 Serialpreuner or Serial Founder– The persistent dude or dudette who has founded at least a half a dozen startups, business and other gigs, to varying levels of success but none big enough that s/he can afford to quit the hustle life and just became angel funder and invest in others.  This person is NOT afraid of failure and in fact considers it a badge of honor.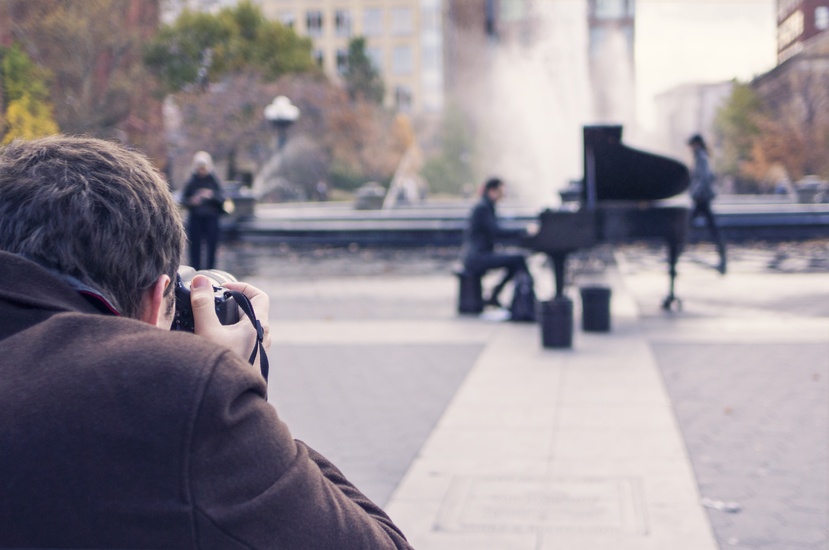 The Freelancepreneur – This guy lives that 1099 life. He's either a writer pitching and repurposing articles; being an independent subcontractor, project manager or analyst; a lawyer earning a living doing agency document reviews; the freelance photojournalist or an artistic type, living off of commissioned works or an up and coming singer or musician getting by on gigs. They get no benefits and pay self-employment tax but get loads of tax exemptions so they do alright.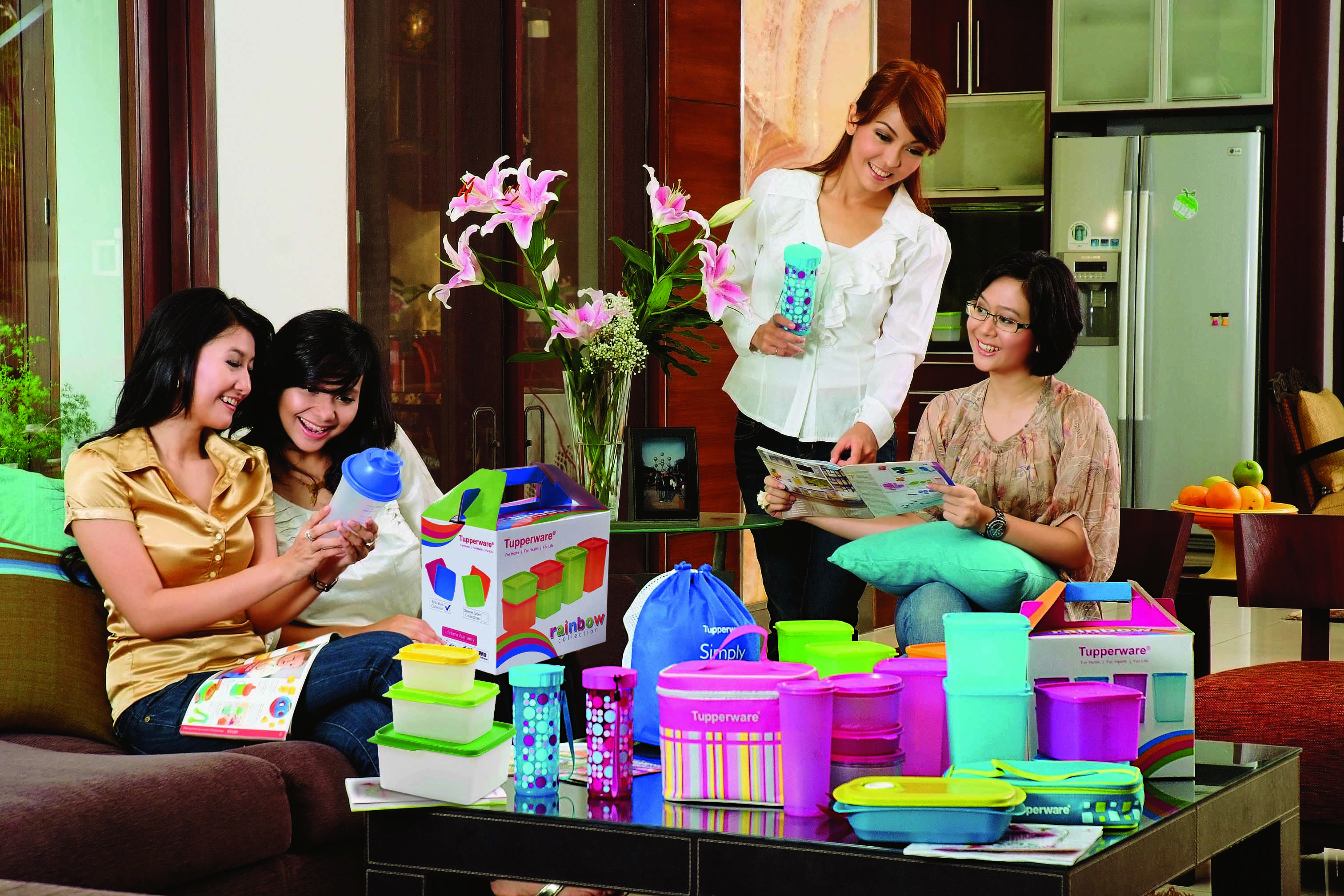 Side-Gig preneneur– The person who doesn't have a safety net to quit a dead end job, so evenings and weekends are spent not sleeping but being an Uber or cab driver, hosting Pampered Chef or Mary Kay parties, vending at swap meets, bazaars, culture festivals or flea markets.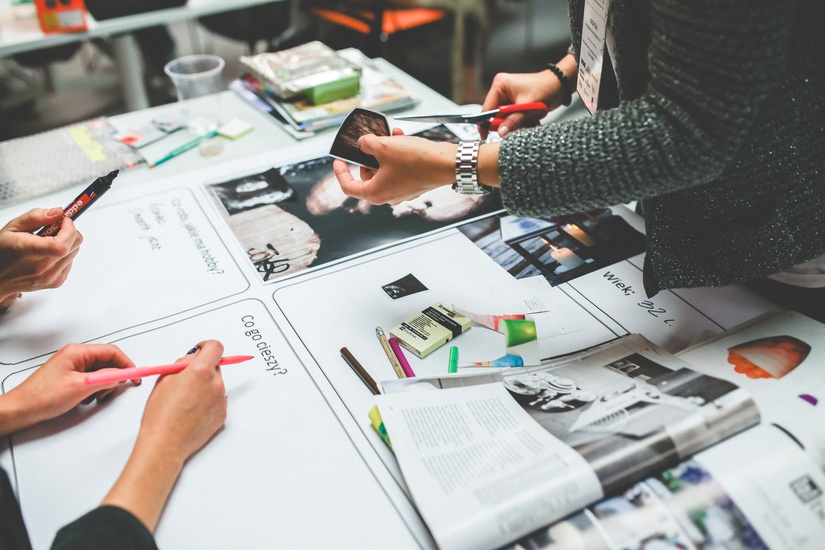 Government Contractor-preneneur – The ambitious person who has her eye set on those massive government budgets so she spends painstaking hours bidding and responding to RFPs until she finally gets a government contract which she runs until it's time to renew and she starts all over again. Her business hires the Freelancerpreneurs.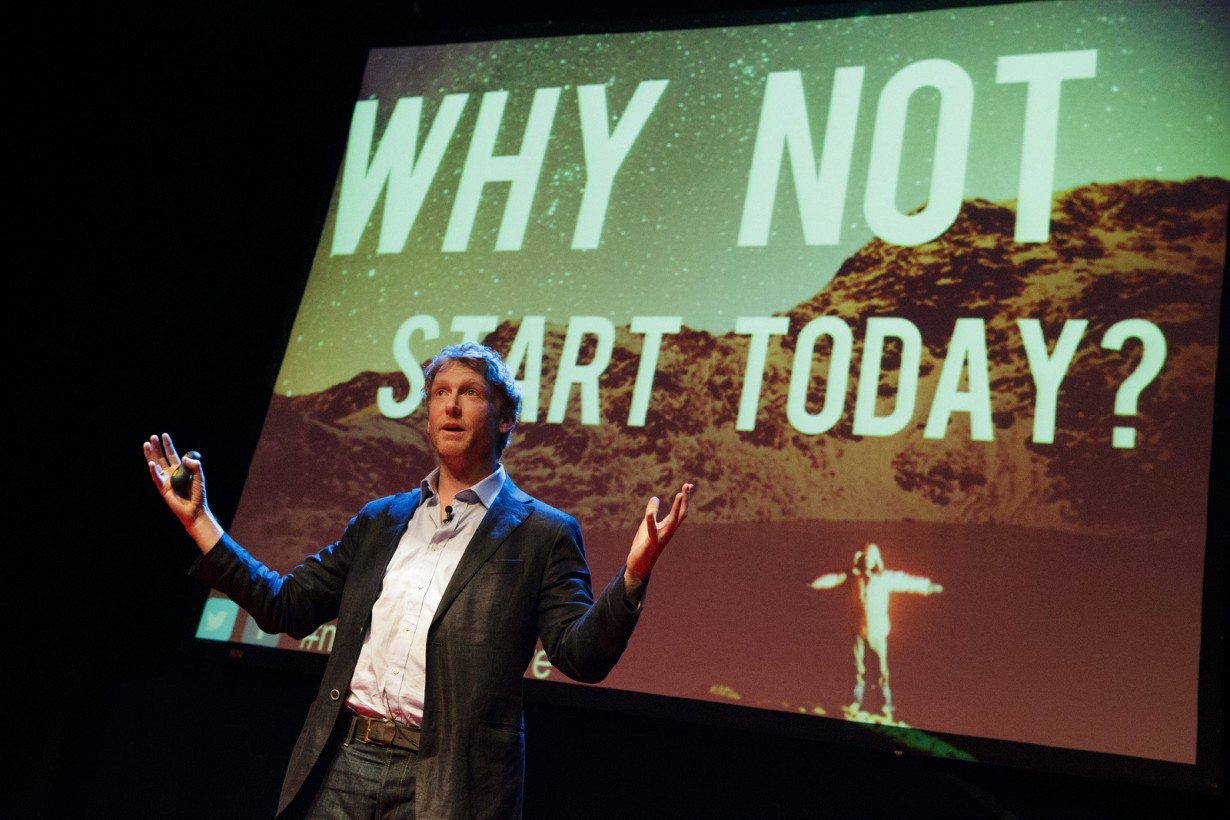 Motivational-preneur – The these guys have "made it" & are in the business of helping you get the dream too. We're talking life coaches, motivational speakers, personal trainers, Amway, 5-links & other Multi-level Marketing (MLM) programs. The bastard kids of this bunch are also the spammers who can be seen in the comment section of every news article or blog trying to get random signups cause  they "make $2,500 a week doing this" .
Bonus: I tried to do a one or two line definitions for the other types of entrepreneurs you may have seen out there in the Internets, as curated by John Frazier
solopreneurs – Building a biz by herself. She's the CEO, CFO, COO & Sales Team & subsits on coffee.
wanapreneurs – Wannabe entrepreneur who talks about plans but doesn't put it into action. Can't Commit and is essentially Faking it out here in these streets. The business card he hands out to ladies at the club only has his name and the word CEO underneath that.
EntreArchitect -Building a business from scratch.
Uberpreneur – Paying the bills & earning a living by being an Uber driver. He's picking up passengers while the part time Sidegig-preneur Uber drivers are at their day job.
divapreneur – Too cute and has too much style to work for someone. Has an online clothing boutique, or may be a professional and full time personal shopper, stylist, makeup artist, interior decorator or landscape architect.
potpreneur – Selling pot (legally or legally) and Smoking some too.
ganjapreneurs – Same as above
Olderpreneurs – Retired but can't stay home doing nothing all day.
Passionpreneurs -Following a passion on a wing and a prayer.
Humorneur – Stand Up Comic as a main gig.
Matchpreneur- A professional matchmaker.
Micropreneur- Got a teenie tiny biz for a niche market.
Storypreneur – Writer or Poet. Enters writing contest every week.
hackapreneur – Hacking his way into a comfortable living by being an outsource coder for Startups.
whatrepreneur – Still trying to find himself
Attractionpreneurs – Professional Tourguide in New York City or Hollywood?
Ha! What other interesting or creative entrepreneurs have you bumped into?
Jay Jay Ghatt is also editor at Techyaya.com, founder of the JayJayGhatt.com and JayJayGhatt.com where she teaches online creators how to navigate digital entrepreneurship and offers Do-It-For-You Blogging Service. She manages her lifestyle sites BellyitchBlog, Jenebaspeaks and JJBraids.com and is the founder of BlackWomenTech.com 200 Black Women in Tech On Twitter. Her biz podcast 10 Minute Podcast is available on iTunes and Player.fm. Follow her on Twitter at @Jenebaspeaks. Buy her templates over at her legal and business templates on Etsy shop!