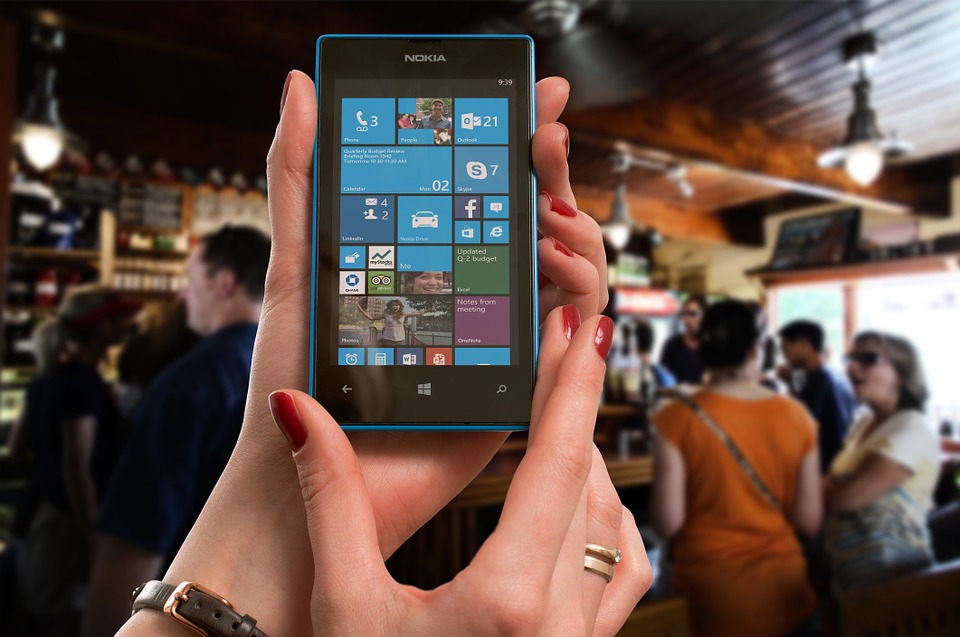 Each year, industries that promote content online to broad audiences anoint a certain content marketing tactic as the "next big" thing to focus on to drive conversions.
For 2016, I'm thinking that "audience segmentation" is the buzz term or maneuver du jour.
Audience segmentation refers to the process of identifying the different types and characteristics of a target market based on such criterion as product usage, demographics, communications behavior, media use and even what place in a sales funnel or pitch is the recipient of the message.
A strong call to action accompanies most sales messages. If the goal is to convince someone who receives a  piece of content to do something more like visit a particular website, join a subscriber list, like a Facebook page or make a purchase of a product and service, each message must be tailored precisely in order to maximize conversions.
But the thought alone is overwhelming as personalizing messages can be a daunting and time consuming task. And automation doesn't always work because there is room for lots of error and miscalculations.
Audience segmentation can be made less intimidating if content creators and marketers select just one or two goals and focus their energy on those alone.
Personally, since I do B2B outreach to other bloggers and B2C targeting of readers and would-be readers of my various blog properties, I focus on social media channels and fine-tuning my sales funnel.
Social Media Segmentation
By now, it is pretty well known that different social media platforms attract different types of audiences. Women, those interested in food, crafts and lifestyle topics congregate on Pinterest. Youthful audiences can be found on Snapchat, Tumblr and other newer and perhaps edgier platforms. You'll find tech-savvy millennial to middle-aged developers, mainly male, on Google Plus and the younger version of this subset frequent Reddit. Business types occupy LinkedIn and Twitter and Facebook are a mix bag. However, given that 1.5Billion users are on Facebook, that platform is the ultimate catch all hub for all demographics and age bracket.
With that knowledge, I know that if I have a product, service or post to promote, I need to wrap it in an article, infographic, meme or some other form of content that appeals to the main audience of a particular social media platform. I have to be meticulous and creative.
One topic can be repurposed and packaged to appeal to each market. For example,  I can take one topic, let's Big Dogs and create a funny meme that I post on Instagram from my BigDogs IG account; create a 6 to 15 second  funny video that I create on Snapchat, then re-post  a shorter version on Vine;  make a deeper dive exploring the history of Big Dogs and present it as a slide show on Slideshare or LinkedIn; Post a nice photo of a Great Dane from that slide show on Pinterest, and then link an article about Big Dogs on my Facebook and Twitter Page.
The purpose of it all would be to drive traffic back to one site about big dogs or a post about big dogs. That site, ideally will be optimized to convert new visitors into subscribers and offer various lead magnets, ads, affiliate links and other products and services that are used to monetize a site.
One can maximize conversion rates by presenting content in a way that is most appealing to those who occupy each social media platform. No one can afford to assume that content presented one way will have equal appeal to all audiences. There is no lazy out to it.
Email Funnel Segmentation
Once one gets audiences to navigate to their site and adds visitors to the subscriber list, the next step is to modify future email communication sent to each new subscriber based on the stage in the relationship to the site the newbie is in. New subscribers should be given valuable content to build trust and a relationship.
Also, it is ideal to know how a person joined a list; whether from a Facebook ad, a lead magnet on a blog, a link from a Tweet, from a guest post. Once that information is available and known, then the very next outreach should include casual mention of that introduction. Such inclusion of this time of intimate insight helps to  quicker build up familiarity and trust and lessens the number of unsubscribes.
For me, I use newer tools created for new and veteran professional bloggers like ConvertKit. I can add an automatic tag to a new subscriber and then again, automatically, assign that new subscriber to a specific funnel of future email communication. Each tag could get a different funnel that is unique to the tag.  I can set up a series of different funnels so I have more options.
It doesn't have to stop there either. Audience segmentation also involves tailoring communication based on audience behavior. If someone opens an email but doesn't convert to actual click a link inside the message, you know you will have to resend the message and maybe remix the headline. If you are new to creating emails that convert, you can hire help or purchase templates from AppSumo or LeadPages or some other source. Content creators can greatly increase their click-thru rates by paying attention to these details, and having an email marketing system that empowers them to do so.
Convertkit also allows me to monitor email opens and resend a message to unopens by easily changing up the headlines. There is a lot of talk these days about the value and importance of split testing because different communication is received differently by alternate audiences. Being able to repackage a message by changing the headline, header image or order of message is a great function of any sales funnel tool.  I know Mail Chimp and others have free to low start up costs, but there are limits for setting up an email drip sequence. It's best to go with a system that will make automation and sequencing easy. Infusion Soft and other platforms can be costly and are more accessible to established and financially more successful companies.
Fortunately, there are new platforms that target the professional blogger with less capital to spend on marketing. We are lucky to have more options available to us compared to marketers of the past. But each person has to shop around and find a service that complements their need.
The future is audience segmentation and the quicker conversion rates will prove this axiom true.
Jay Jay Ghatt is also editor at Techyaya.com, founder of the JayJayGhatt.com and JayJayGhatt.com where she teaches online creators how to navigate digital entrepreneurship and offers Do-It-For-You Blogging Service. She manages her lifestyle sites BellyitchBlog, Jenebaspeaks and JJBraids.com and is the founder of BlackWomenTech.com 200 Black Women in Tech On Twitter. Her biz podcast 10 Minute Podcast is available on iTunes and Player.fm. Follow her on Twitter at @Jenebaspeaks. Buy her templates over at her legal and business templates on Etsy shop!