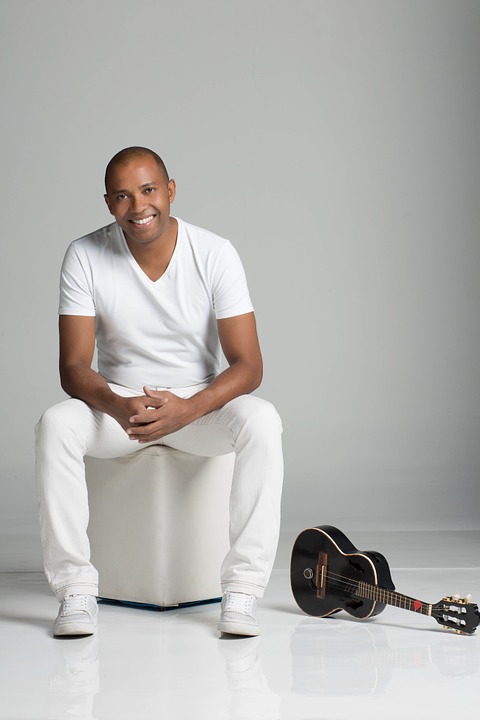 Have you ever watched a movie where you find yourself really rooting for the main character? How about when young Forrest Gump breaks free of his leg braces and escapes the bullies on bikes?
It's hard not to let out a little, "Run, Forrest, run," while you're watching it, right?
Likeable people tend to have that effect on us. From the way they respond to situations to the way in which they carry themselves, they make it easy for us to respect and appreciate them. They make us want to be on their team.
In the workplace, likeability is incredibly important. Whether you're managing a group of people or looking to work your way up through the ranks, your ability to form positive relationships will make it that much easier.
Want to be more likeable? Try these seven things today.
1) Remember people's names (and use them).
"I'm horrible with names."
It's a phrase we've all heard — or used ourselves — a million times. Trouble is, this often signals to people that you simply don't care.
Considering the value of introductions in the world of business — it's a starting point for turning strangers into acquaintances, and acquaintances into customers — this is a habit worth shaking. 
So while there are a number of factors that could be preventing you from registering and remembering someone's name upon meeting them, here are some of our favorite tricks for combatting them:
Repeat it. Ever play the "name game" in school? The one where you say your name and then recall the names of those who went before you? Studies show that students can recall 75% of their classmates' names after participating in the game for just 30 minutes. Point being, try repeating the name immediately after the person tells you to make it stick.
Make a connection. When it comes to new information, research has shown that our ability to store information in our long-term memory is influenced by the connections we're able — or unable — to make to that information. So whether the person you just met has the same name as your college roommate or sounds like the name of your favorite TV show character, making an effort to draw a parallel will help you in the long run.
Offer an introduction. Networking your way around a room? It's easy to become overwhelmed when you're meeting a bunch of people at once. Before you let someone's name slip away from you, make it a point to introduce them to one of your friends or other new acquaintances, advises Credit Donkey's Cassy Parker. 
2) Mind your mobile manners.
Have you ever seen the video of the Chicago Bull's mascot pouring a drink over a fan's head who was too distracted by his phone to kiss his girlfriend on the kiss cam? What a jerk, right?
Point being, likeability has a lot to do with the interactions people have — or don't have — with you. If you're one of those people who treats their phone like a third arm, it's likely that you're closing yourself off from engaging in a lot of those meaningful interactions.
So while it may be tempting to Instagram your lunch when you're out with friend of colleague, pulling out your phone isn't always appropriate. In fact, 88% of people feel that whipping out your phone at the table is generally not a "cool" thing to do, according to a study from Pew Research.
In an effort to strengthen the relationships in your life, try being more present.
3) Be consistent.
Think about your favorite restaurant for a minute. I'm willing to bet that you frequent it so often because you trust that you're going to have a great meal. In other words, your loyalty is a direct reflection of the restaurant's ability to deliver a consistent experience, right?
As humans, we have a need for internal consistency. We want our attitudes, ideas, and beliefs to align and make sense. Therefore, when it comes time to make a judgment call about someone's character, we aim to identify that sense of dependability.
You see, consistency provides a sense of comfort. When we see someone deliver great work or a positive attitude day after day, it becomes easier for us to trust them. This is something that both management and potential customers look for when determining who they want to do business with.
continue reading
Jay Jay Ghatt is also editor at Techyaya.com, founder of the JayJayGhatt.com and JayJayGhatt.com where she teaches online creators how to navigate digital entrepreneurship and offers Do-It-For-You Blogging Service. She manages her lifestyle sites BellyitchBlog, Jenebaspeaks and JJBraids.com and is the founder of BlackWomenTech.com 200 Black Women in Tech On Twitter. Her biz podcast 10 Minute Podcast is available on iTunes and Player.fm. Follow her on Twitter at @Jenebaspeaks. Buy her templates over at her legal and business templates on Etsy shop!