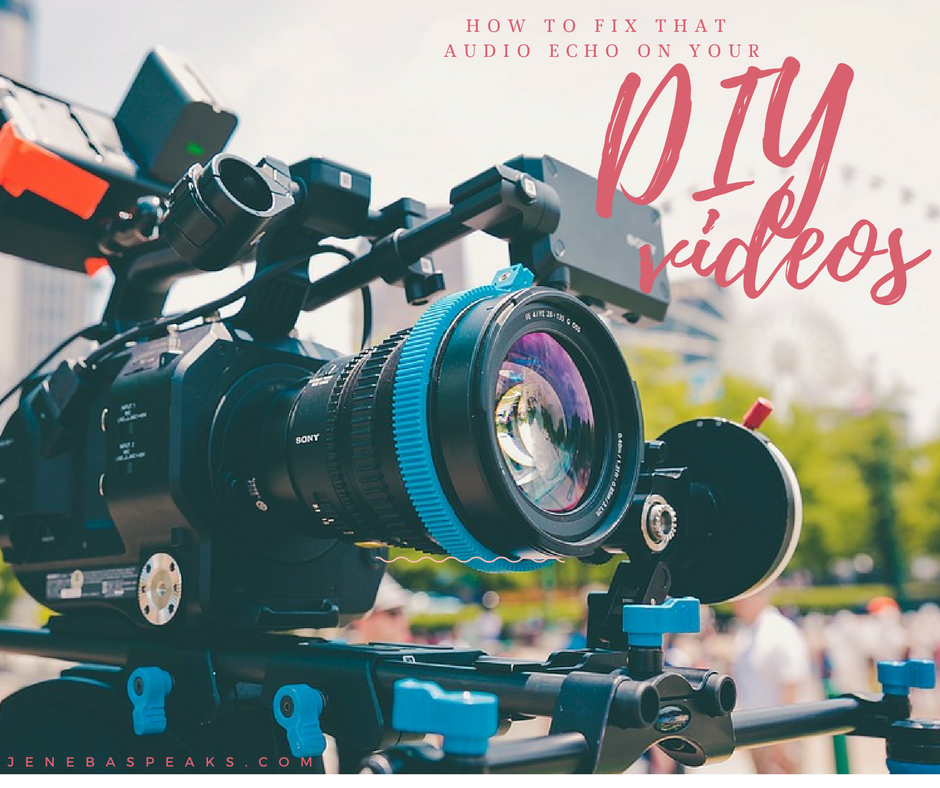 The sound quality of DIY videos captured with a smart phone is usually mediocre if you do not use a professional mic and don't want to use headphones.
A lot of times, there is an echo that you can clearly hear. The result is that your video will sound amateurish. But a lot of people don't have the money, time or resources to invest in things like a BlueYetti or lavalier lapel mic that professional podcasters and broadcasters use.
I figured out how to remove all the echo you hear in videos in a large room captured with just a smart phone!
While working on my promo  video for my  course, I accidentally discovered how to do it by running  the video through a mobile video editing app, like iMovie, Splice, Viva Video, Instashot on Android or MixBit then uploading it on YouTube then converting that Video to a MP4 using clip converter. That does it! Amazing!
It's one of the things I learned creating my own web course .
I also did a quick Facebook chat about it:
Jeneba "
JJ Ghatt
",is editor at 
Jenebapeaks.com
, an online hub where she helps social media butterfly who empowers digital entrepreneurs and professionals to create great things online at her online learning platform 
Digital Publishing Academy.
  She is an editor of tech blog Techyaya.com and founded the annual 
200 Black Women to Follow On Twitter List
. Read
her bio
, then get all of her online & digital biz startup advice and tools in 
one spot here!