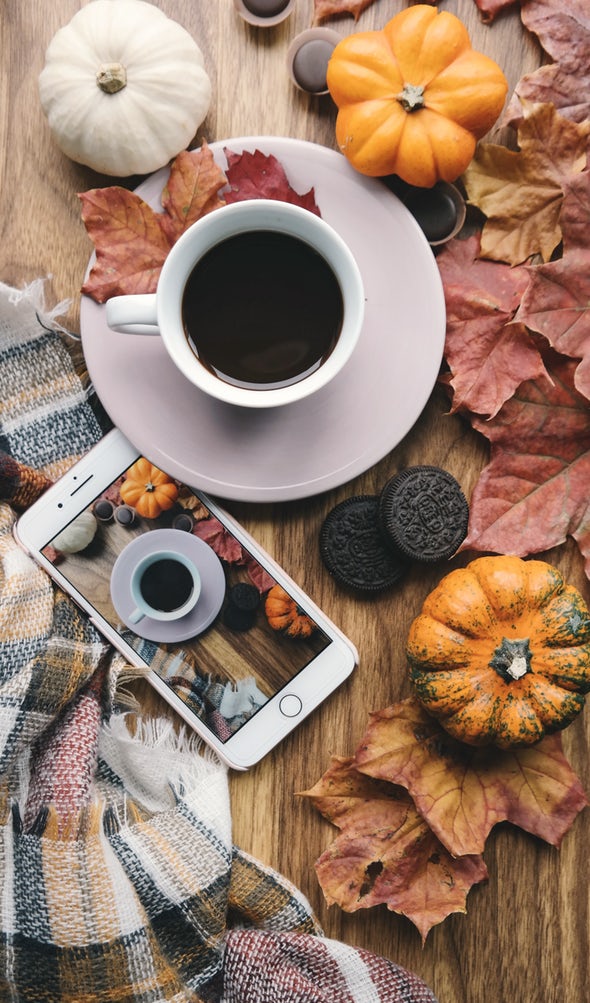 As another Small Business Saturday draws to a close, I would also like to end it by encouraging my readers to shop some of my favorite productivity tools.
A lot of these I discovered on my own and love them so much, I became affiliate partners with them. So if you check out this list and decide to sign up for one then you are helping to keep this blog running.
Affiliate commission help me bring you the Free 10 minute podcast, the free video tutorials and the other insider tips and information I offer through  this site and my various web presence.
Check them out and if you think they have something to offer you, consider signing up. When you do, I get a portion of the proceeds from your sale or subscription.
This email collection and list-building resource is created just for bloggers. I love Convert Kit! You can create landing pages or forms and embed them right into your blog posts. Each time someone signs up, you capture capture emails. The best thing about Convert Kit is that it takes the guess work out of email sequencing. After someone subscribes, you can tag them instantly to join an email sequence. It has seamless integration with other list building, inbound and outbound marketing programs like Teachable, MalChimp, and others. The emails you send out are tracked for opens and clicks on links. You can also re-send an email only to those who didn't open the email the first time and adjust the subject and message. It really makes drip email and email funnels a piece of cake! Give ConvertKit a try and plans start at $29.00 which is very reasonable even for hobby bloggers.
Revive Social
Recyling and repurposing old content is essential for getting traffic to your site. If you have ads or affiliate products on your page, the more eyeballs and visitors the better. Revive Social is a plugin that used to be called Tweet Old Posts. I use it to periodically and automatically share my content to my Twitter followers. The renewed plugin also lets you auto share your content to other social media platforms as well. It's a great way to keep your feed active even when you don't have to time to manually post.
It's totally FREE to download but had additional functionality for a monthly or annual fee.
Shopify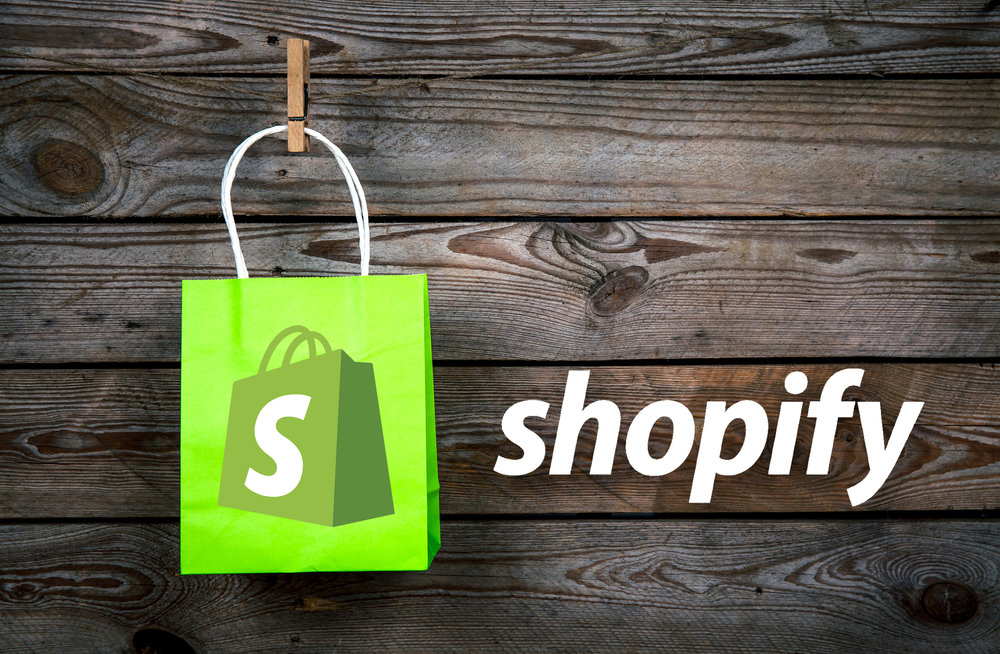 A lot of your favorite shops today use Shopify platform. It's the preferred eCommerce site for online merchants, and not just the small ones either.  With Shopify, you won't have to worry about server, security or any other technical issues. You just need to sign up an account to open a store, then take care of the content of your store.
Currently, there are over 250,000 stores using Shopify to sell online. Shopify is the best choice because they are free from technical issues and can invest all resources into products, marketing and selling.
Unlike a lot of free options out there, Shopify doesn't have a free tier with very limited options. It is for the serious-preneur, but you can get a 14-day trial and then opt into one of the packages.Also, for Basic Shopify stores, you are charged 2% for each transaction.
 Viral Tag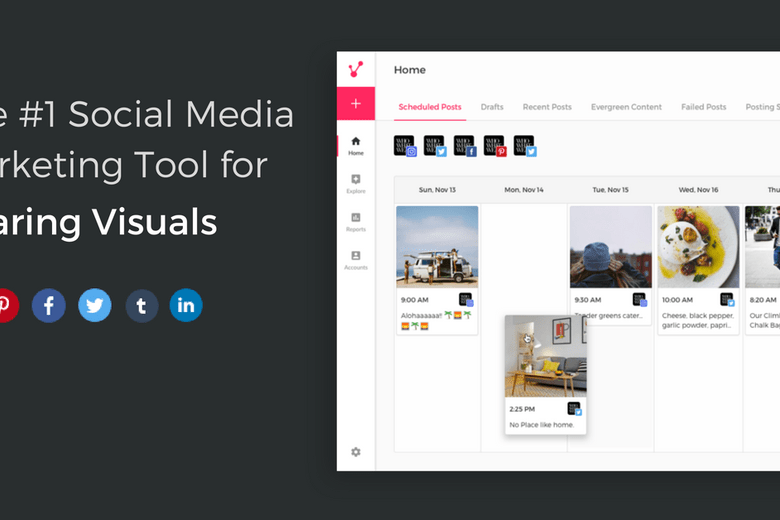 I recently discoverd ViralTag and am in love with all the functionality because it has replaced the need for me to use over 8 different tools I currently use to reach my audiences, engage followers and share content.
Hootsuite, Coschedule, Buffer, Edgar, Tailwind, Boardbooster, Crowdfire and Klout
ViralTag  has all the functionalities of the other platforms in one! It connects with you personal or business Facebook pages, Instagram accounts, Pinterest, Twitter and Tumblr. Unlimited!!  A lot of other platforms limit you.
The best part is that I can create a poster or graphic using Canva for Pinterest, a blog post, Instagram right form within ViralTag! No need to log out and log back in! It also saves all of the images I've designed in there in case I need to go back in to tweak it, update it or alter it slightly for A/B Testing purposes.
Another awesome function I love about Viral Tag is that I can schedule a bunch of posts using its bulk upload option and schedule them to drip out at a certain interval.
It's FREE to start but then cost from $29 per month up. That's still a steal because if you were to get monthly accounts with those other tools, you'd be spending way more.
I did a YouTube Tutorial to show you how ViralTag works and how it compares to these other tools.
A long time ago, you used to be able to spy on your competitors and see what tags they use to optimize their videos and get them to show up in search. With  VIDIQ, you can do that and more. It also gives you insight into how much each video earned via ads based on the traffic. It also gives you plenty of other insights that you can use to help you determine what type of video content to create more of.
One such tool is VIDIQ! I use it and love it because it gives me tons of intelligence on my competitors and other members in my field and because I get substantial keyword insights.
It literally tells me what the #1 thru #9 top money making and most viewed video in my video's niche added to its keywords. I can then click one button and add all of their's  to mine and hopefully come up in more search results!
I useGo Daddyto host a lot of my websites. It has excellent 24-hour fast, reliable customer service. Each person who answers is knowledgable and friendly and dont' make me feel like an idiot because I don't know what's wrong and how to fix it. The prices are very reasonable. It has everything from domain hosting, to web hosting, email marketing, website builders, SQL Certificates and more!
I use it so much and have purchased so many products from them that  I was automatically promoted to GoDaddy Pro!
I know there are other webhosting platforms out there but GoDaddy has been the best and my fave by far!
Udemy
You can learn about anything in Udemy's catalog of hundreds and thousands of courses. A lot of them start at $10. It's the best thing in online learning.
 LinkMy Photos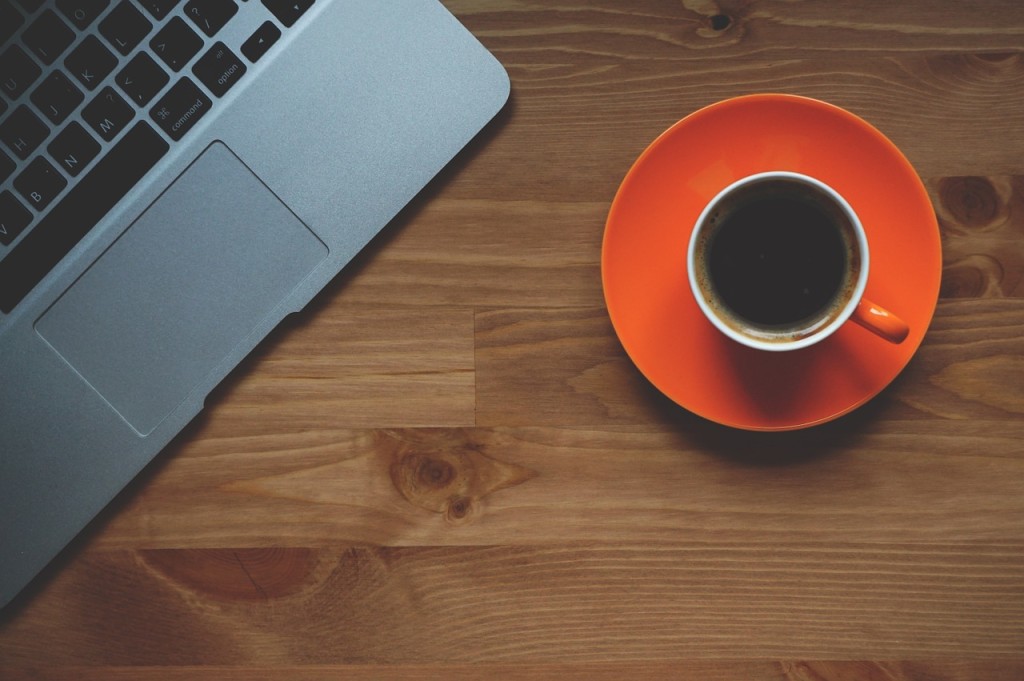 Instagram is a great place to sell everything from catered meals to t-shirts to mugs, to printables, digital products and coaching services on Etsy, Gumroad, Shopify. Because you can use Instagram to find your market, many people can find affinity communities in niche areas using that social media platform. The problem with Instagram is that it does not allow you to have any hyperlinks to driving  traffic and converting sales.
I recently discovered LinkMyPhotos which will do the same thing as enterprise tools like  Like2buy which is used by a lot of the major merchants and brands. The way it works is you put your personal link on your bio and for each caption, you put a call to action to click the link in the bio which brings up a duplicate page with clickable links.
It's free for three posts, but only $5 for unlimited for one account. And…for just $9.99 per month, you can get up to 5 accounts and can link all posts on those 5 accounts too. That's great if you have more than one Instagram account or are managing accounts for others.  If you sign  up use the word "Bellyitch" at checkout to get two free months! HERE! is a blog post and video tutorial I did showing how it works—> HERE!
Sumo Me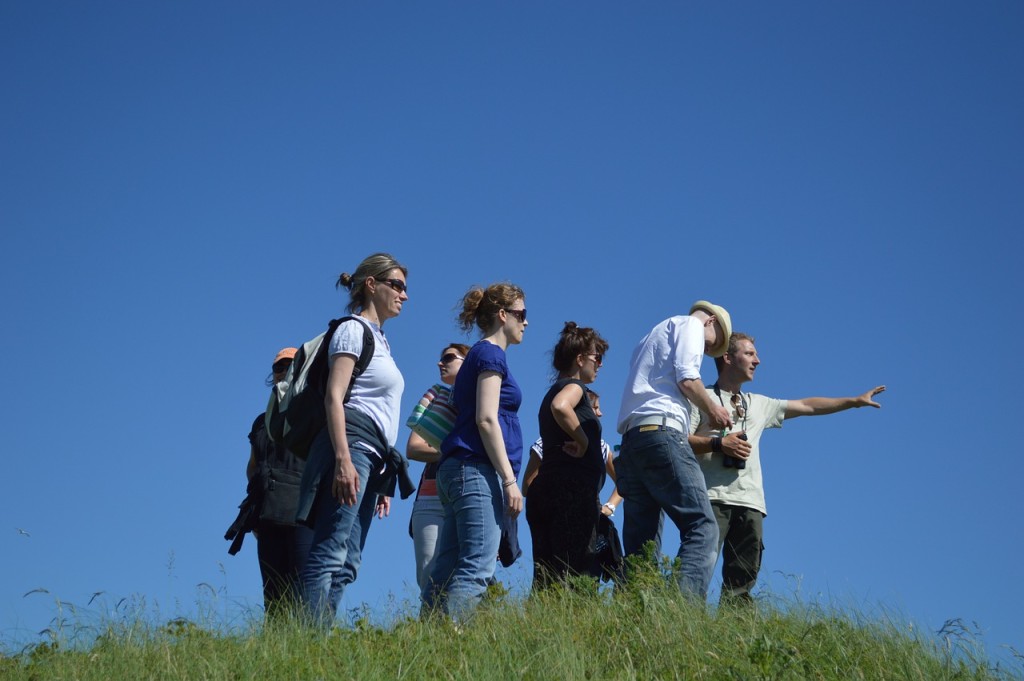 If you've been on any website in your life, you've seen the standard pop up inviting you to be added to that site's email list then you've seen Sumo.com in action.
"Sumo is super fast and easy to implement," says Kennan Shaw, the Demand Generation Manager for Tony Robbins. "It gives us great flexibility with our demand generation initiatives and has helped us increase our website leads by 15%.
If you've been on any website in your life, you've seen the standard pop up inviting you to be added to that site's email list.
In fact, over 650,000+ have installed AppSumo's plugin and products to help their  business grow. Here are a few businesses who use Sumo and these are examples of Sumo.com's tools.
Subbly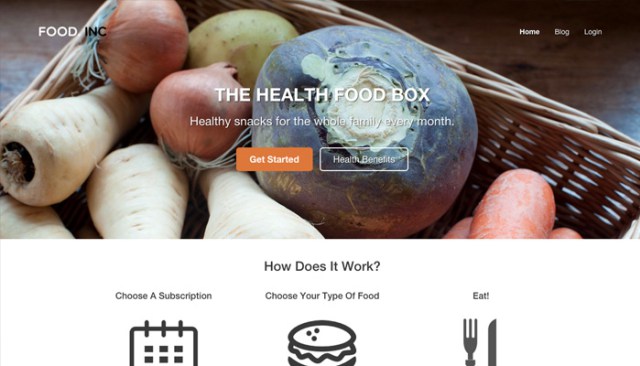 Subscription boxes are still a thing and are hotter than ever. They're getting so popular among consumers that even existing businesses with fully developed products are getting in the game.
Before , smaller shops and newbies might have feared stepping into this arena because of concerns regarding profitability, and designing the platform for customers. The task may have seemed daunting before companies like Subbly stepped into the market to help out entrepreneurs with a cool idea for a subscription box  but who have no coding experience.
That's right, Subbly is a turnkey solution so you do not have to have programming knowledge, to hire a developer or to download a bunch of shaky plugins on your existing website to make it work.
With a free registration and 14 day trial, users can sort through a variety of attractive themes, pick the right one and have a service up and running within minutes.
Subbly even allows those with existing blogs, websites or eCommerce platforms or sites to add a link or page to their site, eliminating the need to set up a totally new online shop.
Also, if you have a domain already in mind or purchased, you can set it up to link to Subbly. You can even select the option to allow your customers to customize their subscription, if you are so inclined to give them that option
LogoJoy
Getting a top professional-quality custom  logo for your new StartUp company or venture has just gotten super easier and cheaper with Logojoy!
In a few simple clicks, users walk through a visual questionnaire asking them to select the colors they like, to pick 5 different existing logos they like and select vectors that fit with their brand.
The algorithm and magic behind the platform works using artificial intelligence to spit out a brilliant logo that is custom created based on your tastes, aesthetics and preferences.
Users can then purchase a low-resolution version of the output for $20. For a little more, $65, they get a high resolution version, a vector EPS and SVG files, a transparent background, black and white versions and it all comes print ready. Because you retain full copyright ownership at this level makes it a worthwhile upsell. At a higher package, you get some more personalized and customized options.
The plus for us: seeing the logo on a business card, t-shirt, phone app, and a door. It can get a young visionary going and imaging what's to come! Logojoy is a cool tool and should be on the list for every new business!
Bookafy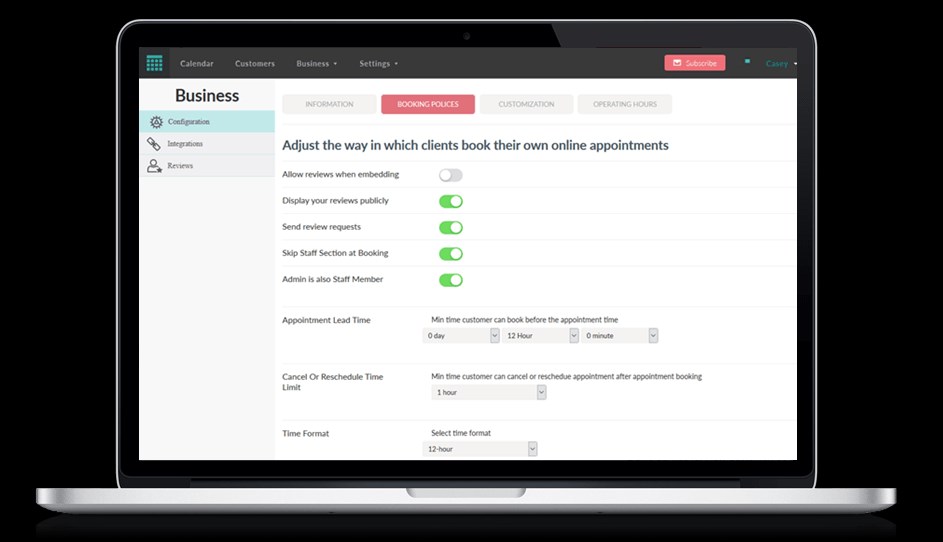 A relatively new entrant to the scheduling desktop app is Bookafy looks like it may solve that problem. With Bookafy, you can set up a free website like this one that you direct people to and allow them to enter the dates that work for them.  It has a bunch of features the others don't have as well like
•  Text Message Reminders
•Website Integration with other platforms
•  Mobile Scheduling (Staff and Customers)
•  Class and Group Scheduling
•  2-way Sync with Google and Outlook
•  Accept Payments with Stripe and Authorize.net
•  GoToMeeting Integration
•  Automated Text reminders
•  Unlimited Users (enterprise)
•  Unlimited Appointment Types
The base product is free. The pro is only $7 per month and is free to try for 14 days! We are testing it out here at Techyaya and plan to share the verdict when we're done! In the meantime, if you would like to join  us as testers, sign up for your own account here! 
There you have it! All of my top affiliates. I use all of these products and each has helped me tremendously build my various online business, grow, scale, promote them too. '
Giving them a shot helps this small business owner thrive! Thanks for your support!
Jay Jay Ghatt is also editor at Techyaya.com, founder of the JayJayGhatt.com and JayJayGhatt.com where she teaches online creators how to navigate digital entrepreneurship and offers Do-It-For-You Blogging Service. She manages her lifestyle sites BellyitchBlog, Jenebaspeaks and JJBraids.com and is the founder of BlackWomenTech.com 200 Black Women in Tech On Twitter. Her biz podcast 10 Minute Podcast is available on iTunes and Player.fm. Follow her on Twitter at @Jenebaspeaks. Buy her templates over at her legal and business templates on Etsy shop!