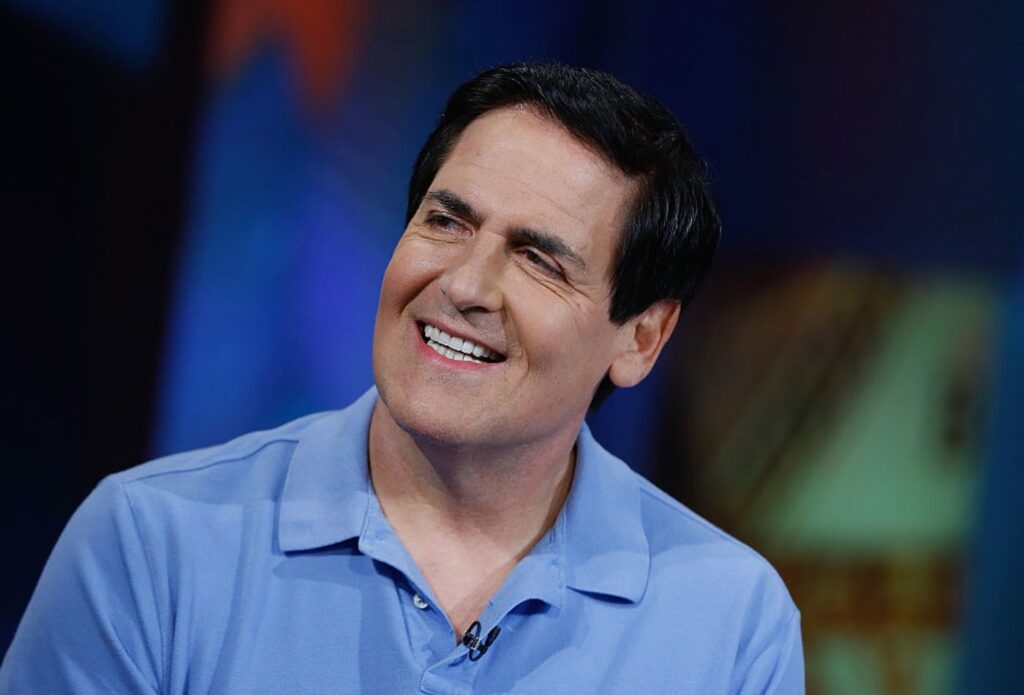 A friend of mine got a chance to interview Shark Tank investor and sports team owner Mark Cuban on his blog for parent entrepreneurs like myself.
The Dallas Maverick team owner dropped quite a few gems during his chat with James Oliver, Jr on Treplifedad.com
It was great to hear that Cuban co-signed what I've been saying on this blog and my YouTube channel, that now is the best time to grow a successful business.
" Most existing businesses are trying to figure out how to bring back their previous businesses," Cuban shares with Oliver on the status of existing businesses out there. "They are not innovating. That is the best time to disrupt any industry or even to start a small business."
It's quite true.  Think about it.
General Electric, IBM, Trader Joe's, and Fed Ex are all great companies that were started during a recession.  However, I think Cuban's point about disruptive innovation during a recession is especially true for digital and online businesses that require little overhead and no in person contact.
After all, the brick and mortar world is shut down right about now.
Disruptive unicorn startups Apple, Mailchimp, Slack, WhatsApp, Microsoft, Pinterest, Uber, Groupon and Instagram also started during a downturn in the economy.
One other personal thing that made that interview standout for me is that Cuban says his biggest risk was leaving his hometown in Pittsburg to go to a university he had never visited before, Indiana University.
So was true for Oliver, who revealed in that post that after high school,  left his home in Brooklyn, New York to attend Morehouse College in Atlanta, Georgia before visiting the campus first.
My eldest college-bound son just also made his final decision on where to spend his next 4 years in college and it too is at a school he never got a chance to visit before Coronavirus hit and shut the world down.
It was gratifying seeing examples of other people who stepped out out on faith.
Finally, although I've heard  heard Cuban recommend novelist-philosopher Aryn Rand's popular book "The Fountainhead" before and am intrigued to actually download it on Audible and have a listen because that's how I consumer most of the books I want to read.
Jone me and listen to The Fountainhead on Audible for FREE with a subscription.
Check out the full interview here!
Jay Jay Ghatt is also editor at Techyaya.com, founder of the JayJayGhatt.com and JayJayGhatt.com where she teaches online creators how to navigate digital entrepreneurship and offers Do-It-For-You Blogging Service. She manages her lifestyle sites BellyitchBlog, Jenebaspeaks and JJBraids.com and is the founder of BlackWomenTech.com 200 Black Women in Tech On Twitter. Her biz podcast 10 Minute Podcast is available on iTunes and Player.fm. Follow her on Twitter at @Jenebaspeaks. Buy her templates over at her legal and business templates on Etsy shop!