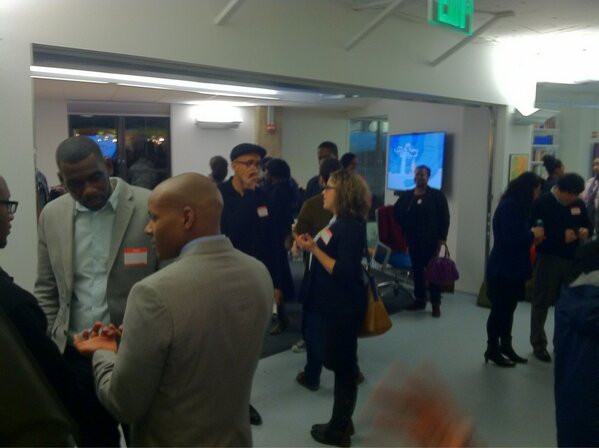 Last night, the NewME accelerator held its demo day for one of its new traveling pop up programs. The pop ups are 3-day versions of its 12 week Silicon Valley located incubator program. NewME's mission is to educate, accelerate and empower underrepresented tech entrepreneurs around the world .
The DC pop-up, held at iStrategy labs in the Dupont Circle neighborhood, was the second stop in a series of mini- start up incubator sessions being hosted nationwide, although it was the first of the year. The first was held in Miami last November 2012. From this month thru November, the pop ups will be held in Detroit, Chicago, Atlanta, Los Angeles, Austin, Durham and New York City, all major hubs with bustling and active tech communities.
I saw some very innovative and creative apps showcased and thought it would be a great opportunity to highlight at least one startup from this conference as it travels about the country and introduce us to aspiring developers and creators of some amazing products and services.
This series could serve a depository of sorts and could be reference tool for the next time some says, "I didn't even know minorities and women were in tech."  One could just whip out these little spotlights as proof!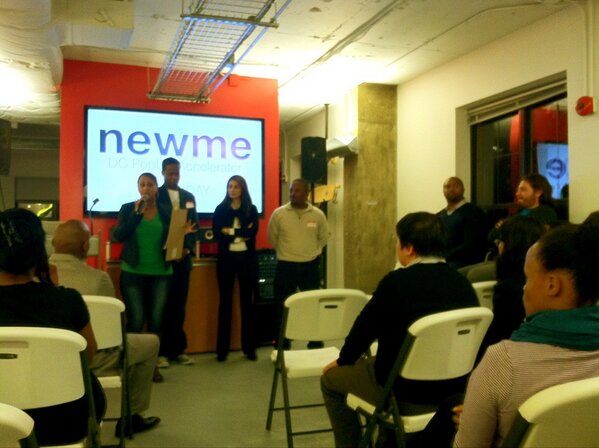 Last night's winners including a husband and wife team, a woman of Eastern European decent and an African American team that included a guy I went to college with at the University of Maryland and who was the president of our local student NAACP chapter on campus.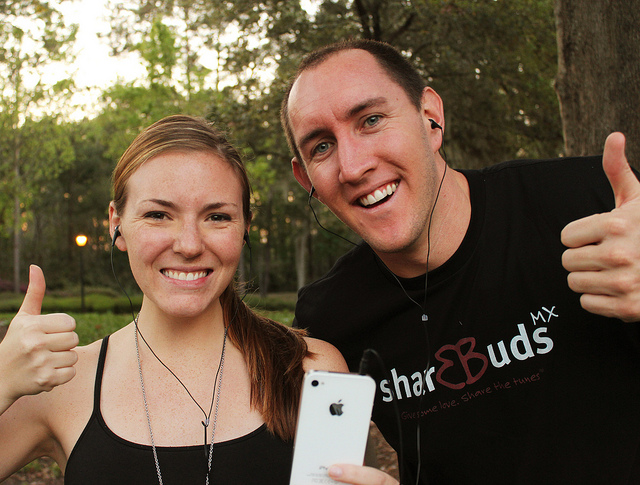 Rather than start with the winners which would make sense, I'm going to buck trend and start with those that didn't get shine. Actually, this first spotlight is a guy who didn't even make it to apply for the program.
Sanya Ojikutu is the creative founder and inventor of  Share Buds. I bumped into him during the networking portion of the evening and he whipped out this very neat product.
It lets two people listen to music on one iPod or other device.
I instantly thought of how my kids, who watch and listen to YouTube videos using a headphone while I am in the office could use it.  The sound from their videos would disturb me and often times, they want to watch and listen to the same videos.  Also, on airplane trips, the hubby and I could share one set of earphones while watching a movie on our portable DVD player. Critics may say there is already a technology in devices that permit two headphones to be plugged in at once or one could buy a splitter, but why would you spend extra money for such a device or extra equipment when you can just use the ShareBuds instead?
It has a retractable piece so when you are not sharing your bud, it won't dangle in your face. Now that is thinking.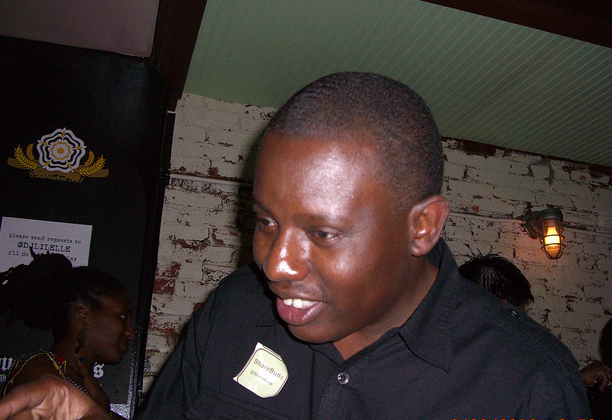 Sanya told me that after inventing the product, he had 1,000 manufactured that sold in a New York City record store and online. They sold out within 6 weeks of being placed on the shelves.
Tech Crunch did a nice write up about the product last year. See it HERE!
The product retails for $49.00 and can be pre-ordered on the Sharebuds website.
Good job!
Next up: The first place winner from last night: Zoobean.com
Jay Jay Ghatt is also editor at Techyaya.com, founder of the JayJayGhatt.com and JayJayGhatt.com where she teaches online creators how to navigate digital entrepreneurship and offers Do-It-For-You Blogging Service. She manages her lifestyle sites BellyitchBlog, Jenebaspeaks and JJBraids.com and is the founder of BlackWomenTech.com 200 Black Women in Tech On Twitter. Her biz podcast 10 Minute Podcast is available on iTunes and Player.fm. Follow her on Twitter at @Jenebaspeaks. Buy her templates over at her legal and business templates on Etsy shop!