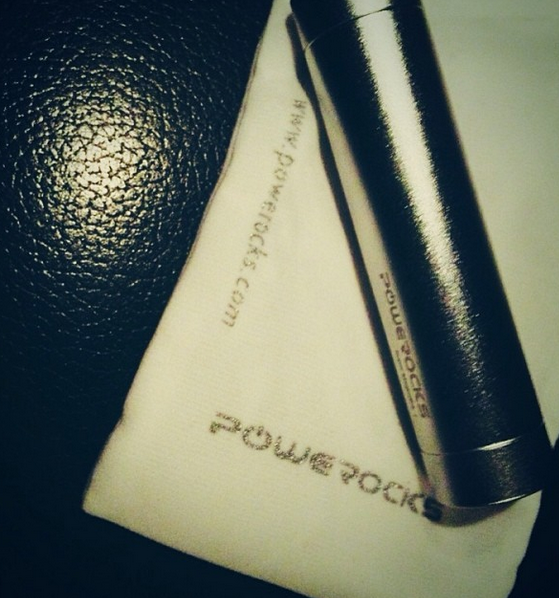 I don't normally endorse products on this site, but when the folks at Power Rocks USA offered to have me test out its new Super Magic Stick portable charger with extended battery life power, I thought, why not. I'm constantly finding myself with a drained smartphone without an opportunity or power outlet to recharge.
The worst was when I was at the US Open this year and couldn't capture a photo at least of the semi-finals match with Venus and Serena Williams because my phone had drained.
Last night, I found myself at another social outing with a drained phone battery. Only this time, I had charged the magic stick for about a few hours earlier in the day and made sure to pack it in my bag. All I needed was the stick and the portion of my charger with the USB cable on the end.
I plugged it in and within a few minutes, the iPhone powered back up.
I kept it plugged in just to see whether the stick itself would drain, or if it didn't, how long it would take to fully recharge my phone. I can honestly say after 2 hours and 25 minutes it did the job! Wowza! It's lightweight & come in a variety of colors and even stylish patterns and has a capacity of 2800mAh for an input of 5V/0.55A and output of 5V/1A. The convenient felt drawstring bag it comes with protects it  and makes it easy to keep track of in a big bag or briefcase.
The other end of the charger has a Smart push-button LED light that shows the charge status: Blue light = 70% – 100% full, Green light = 30% – 70% full, Red light = 1% – 30% full. It's like charging for Dummies! (smile).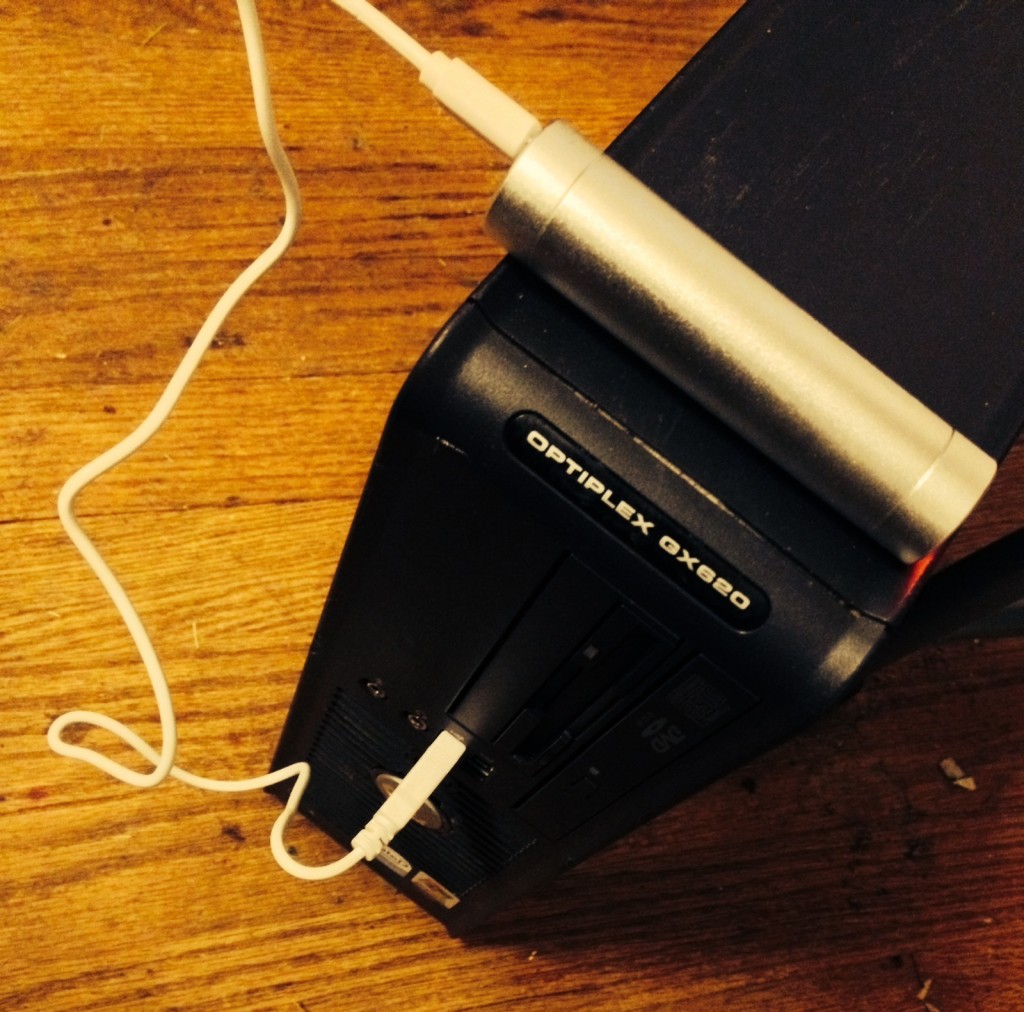 I've have used a friend's portable rechargeable device in the past with a similar shape but that one only charged my phone to 30% capacity  before conking out.   My friend said she had charged it for about 24 hours before taking it along. So that says a lot. With less time to power up the Super Magic Stick, you still get enough juice to fully charge your device!
And the best thing about it is that it is interoperable with any phone: Android, iPhone, Windows, iPad, etc so long as the device has a USB cable! Sweet!
It's a very convenient, functional and worthwhile tool to have for any journalist, blogger who covers events or anyone, really, because in this day and age, being able to connect over the phone could be a life or death thing in an emergency situation.  We all need to be plugged in to a live device to connect with the outside.
I highly recommend it!
These would make a great gift on its own or a wonderful stocking stuffer for that tech geek on your Holiday shopping list!  Or for you if that is you! Get yours at Amazon.com!
Jay Jay Ghatt is also editor at Techyaya.com, founder of the JayJayGhatt.com and JayJayGhatt.com where she teaches online creators how to navigate digital entrepreneurship and offers Do-It-For-You Blogging Service. She manages her lifestyle sites BellyitchBlog, Jenebaspeaks and JJBraids.com and is the founder of BlackWomenTech.com 200 Black Women in Tech On Twitter. Her biz podcast 10 Minute Podcast is available on iTunes and Player.fm. Follow her on Twitter at @Jenebaspeaks. Buy her templates over at her legal and business templates on Etsy shop!