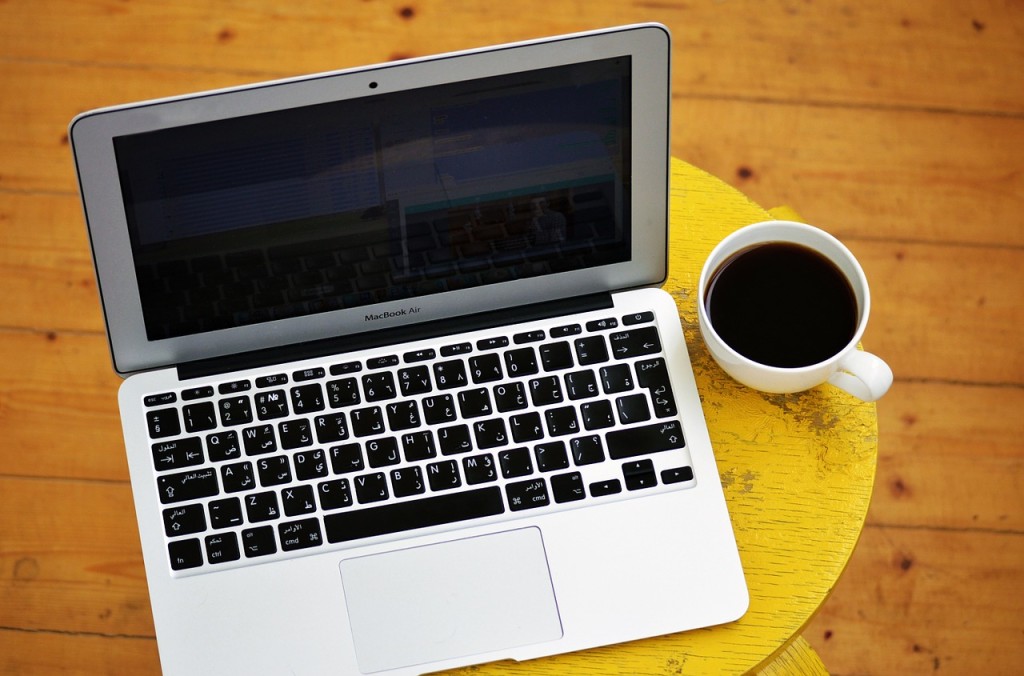 It is commonly thought that bloggers, vloggers and other content creators and marketer make their money from ads and affiliate sales of partner products. However, that's a touch-and-go and non-reliable means of monetizing their online presence. First, it is dependent on a third party deciding to advertise with them or offer up a product for which they'd want influencers to help them market. Ads and affiliate marketing also depends on traffic. The more eyeballs and visitors to a site, the higher the click per mile sales. But even then, the return is just pennies at a time.
A better and more reliable means of monetizing one's presence is by selling physical and/or digital products and services. This is the the third post in a 10+ post series where I am sharing the secrets and tips of top bloggers and content creators and marketers.
We'll discuss Ads and Affiliate networks in the next post after this one, but first, let's discuss online commerce!
eCommerce
It's very difficult to make money from blogging from ads or affiliate sales in the beginning and that is why the conventional wisdom now is for bloggers to create some asset, real or digital, like planners, e-courses, webcourses, ebooks, wall art, or webinars. A lot of bloggers use drop-shipping by selling products on their site and having them shipped directly from a supplier in Asia, via Ali-Express , Alibaba or some other similar site.
But users and potential customers are less likely to purchase from a site that doesn't look credible. So it is imperative that an online shopkeeper first creates a polished, professional-looking site that will give users trust.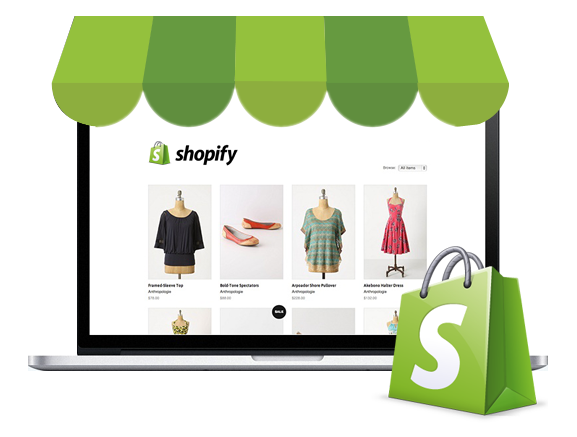 Shopify -The industry standard is Shopify. The very popular and successful platform has loads of professional looking templates to choose from. It is also great because, you don't have to worry about collecting funds, calculating taxes and shipping and dealing with refunds on your own. Shopify has tools that make all of that super easy. Also, there are a tons of apps built on top of Shopify that can be integrated in a shop. It's like going to a candy store. Sign up for a Shopify account using my link HERE!
Etsy – Etsy is traditionally an online platform for selling handmade products. However, it has evolved over time to allow merchants to use third party creators in their shops. Also, a lot of online entrepreneurs and bloggers sell digital products like templates and planner sheets via Etsy. It charges just .20 to list and takes a small commission off sales. I have an Etsy shop where I sell templates. It took me a day to set up and create. It was super easy!
Join today using my affiliate link!
AmazonKD – You can create your very own eBook and sell it on Amazon.com using its Direct Self-Publishing platform called AmazonKD. I have several titles on Amazon that way. The hardest part is the formatting. I hired someone from Upwork to do that for me. You don't even need original content. Half of my eBooks are old blog posts that I turned into ebooks and each month, I make sales and periodically, I get a nice little royalty check.
iBooks/iTunes – Similar to AmazonKD, get someone to help you format you book so it can also be seen on iTunes. Here are some of my titles on iTunes and iBooks. I was able to turn my podcast I create on SoundCloud into an iTunes podcast following SoundCloud's simple rules and by following along with their submission requirements and sending them in for approval and got in! You can purchase my books and podcasts and/or just follow them from these notable and well-known platforms. People are more likely to follow or buy from Amazon and iTunes than your website hence why it's great to list there as well.
Sign up to become an Apple Affiliate!
Training
Anyone who has some knowledge or know-how in anything can teach. While it is more cost-effective to sell courses straight from your site using one of many plugins out there or hiring someone to build you a site, there are too many services that will help make it easier. Also, it is easier to cheat you out of sales if you don't know what you're doing.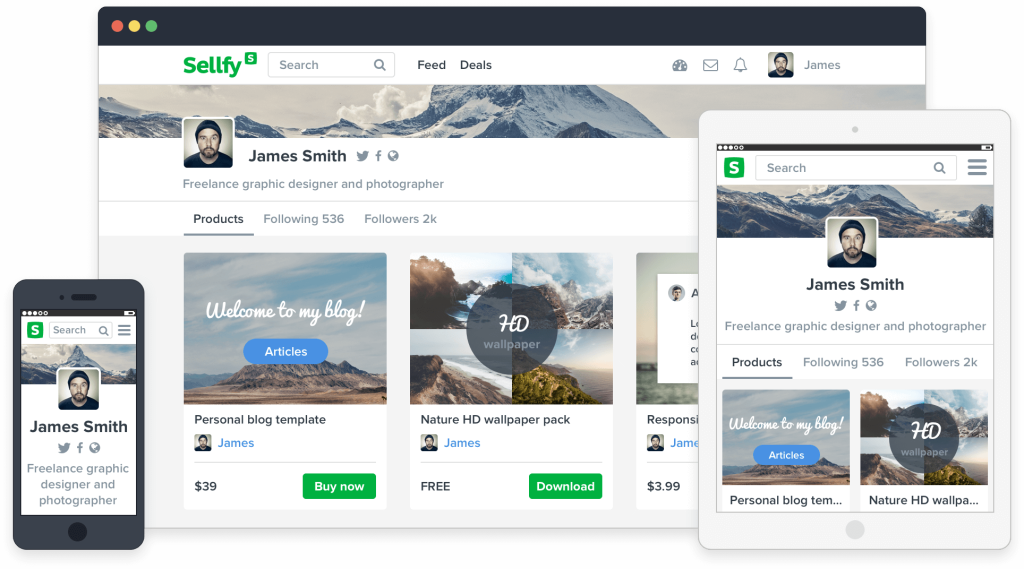 Sellfy– I use Sellfy to sell digital products like webinars and webcourses. The interface is a lot like Gumroad in they both capture the email of purchaser, let you set your price and makes the download available immediately. You can even attach a token to each purchase to make sure buyers aren't gaming the system and cheating you out of sales. Each purchaser gets one token so they don't share it with all their friends. Sign Up and Sell Your Digital eBooks, Webcourses through Sellfy HERE!
Gumroad – A lot of people sell digital products using Gumroad. It is very easy to set up an account and upload digital products for sale. Gumroad requires customers to input their email address before purchase so it can also be used as a means of list-building.
Teachable– My teaching school of choice is Teachable. It makes it very simple and easy to create a course. You can make a subscription course, a one time payment or payment plan options course, or have it free and use it as a tool for getting emails for your subscriber list. There are other teaching platforms that are similar. Teachable is the only one that has a free tier however.
There you have it! All the tools and resources you need to start making money off your site by selling stuff rather than waiting for someone to advertise on your platform.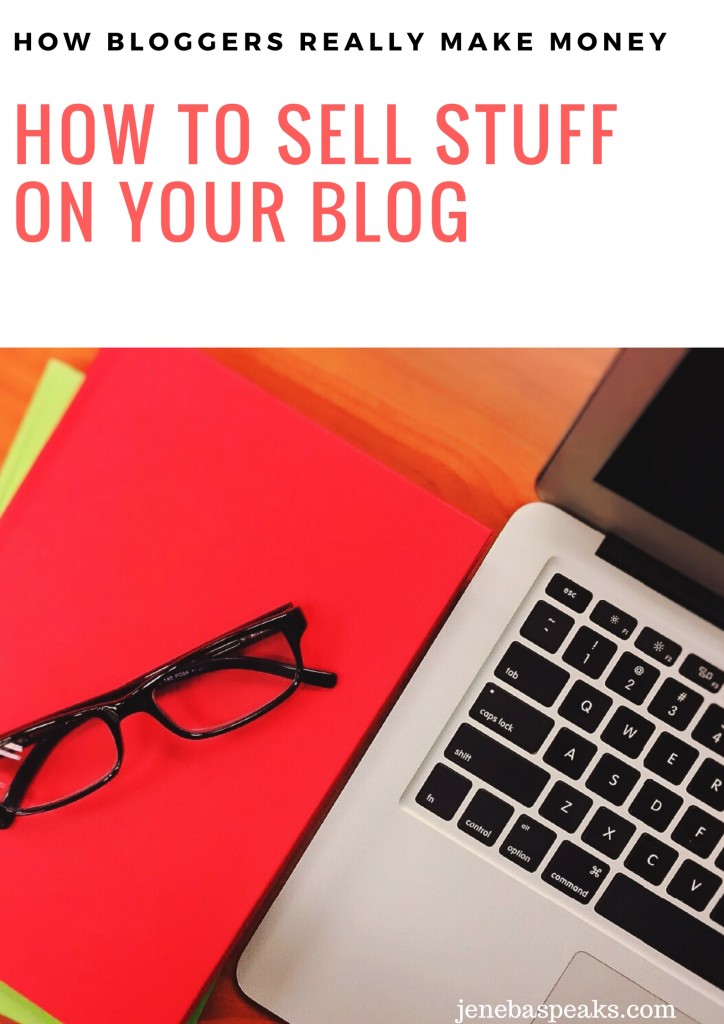 Jay Jay Ghatt is also editor at Techyaya.com, founder of the JayJayGhatt.com and JayJayGhatt.com where she teaches online creators how to navigate digital entrepreneurship and offers Do-It-For-You Blogging Service. She manages her lifestyle sites BellyitchBlog, Jenebaspeaks and JJBraids.com and is the founder of BlackWomenTech.com 200 Black Women in Tech On Twitter. Her biz podcast 10 Minute Podcast is available on iTunes and Player.fm. Follow her on Twitter at @Jenebaspeaks. Buy her templates over at her legal and business templates on Etsy shop!